It was in 2008, for the first time when mobile apps came into the show. By 2020, mobile apps are anticipated to generate around $189 million according to Statista. In today's scenario, mobile apps are a revolutionary platform to grow your business.
Therefore, it has become a necessity for an organization to have a mobile application to grow and sustain. Phone users have grown over 500% in last few years, people are viewing products or browsing services online and placing orders more so on their phone as compared to tablets, desktop or laptops due to the ease of convenience.
Mobile apps provide better user experience, steady reminder of your business, direct marketing, provide push notification, access to product and services anywhere anytime.
Here are some ways about how to grow your Business with Mobile Apps
Copy Infographic
1. Stand out from the competition
Nowadays almost all the large business or company that we can think of has a mobile application. However, at the small business level, it is still a rare sight.
So, if your business is small and you want to take a leap then it is an appropriate time for you to be bold, belief your instinct to grow in the technology world and offer an app to your customer. This will definitely stand you out amongst your competitors.
2. Reach out to your customer in a better way
Almost everyone uses mobile and there is a huge market for mobile apps, and every day there's thousands of mobile apps downloaded and only some apps are used, and some are never used.
For people to select or choose your mobile app from hundreds of similar available options you need a great marketing
Start marketing long before the day your app is going to be launched, prepare press notes and key features of your product before launching. You must cover all the marketing area like Website, YouTube video, SEO, PPC etc.
Define your landing page with simple and more relevant introduction of your page that one word should suffice. Your mobile app UI should be more attractive and relevant.
Email all the valuable customers and give details about the kind of services you are going to provide them.
3. Use latest technologies as fuel to business growth
Use the latest technology that the user interacts with your product. New technology enhances user curiosity about the product and keeps busy them to know more about your product. Always go with technology and keep updating the things.
Write Blogs and constantly update it to highlight your core services.
4. Convert your visitors into paying customers
An app is a great way to maintain a relationship with your customer.
Increase customer loyalty by creating a help desk and offering them direct support through your mobile apps. It can be a live chat, click to call, screen sharing or interactive video about your product, by these things you can convert your visitor into paying customers. By these ways, you can show that you genuinely care for your customer.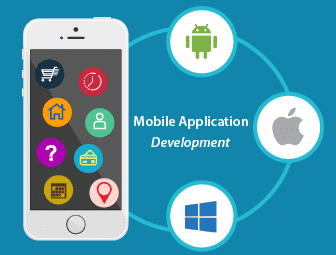 Do you want to leverage mobile technology for your business? Cynoteck is a one-stop Mobile app Development Services provider. We provide iOS and Android application development services so that you can reach your target audience on any device.