Today modern life is completely dependent on technology and its achievements. The effects of the mobile revolution have impacted every sector of the economy. There is no exception in healthcare. Healthcare professionals and providers are continuously looking for new ways to redefine outcomes and to take patient care outside of the exam room and into patients' homes and places of employment. And multiple fascinating mobile applications are available for the healthcare and fitness sectors. So, now the main question is how mobile technology is changing healthcare, let's find out the exact answer to this. 
Since mobile technology can enhance communication and improve the integration of care operations, its role in the healthcare sector has grown in importance. Additionally, there are two main paths for mobile technology in healthcare that are emerging concurrently at different rates and interacting with one another. Technology, tools, tools, apps, and services for patient treatment and care come first, followed by systems and tools for tracking adherence to a fit and healthy lifestyle. 
Today areas with a huge population and broad mobile phone use are also increasingly turning to mHealth as an extremely popular option. By successfully integrating mHealth applications, providers can successfully optimize hospital workflows, manage a patient's condition round-the-clock, and personalize healthcare to meet each patient's requirements.
The productivity of the healthcare system can even increase because of mHealth's ability to raise the productivity of healthcare providers. In terms of how healthcare institutions interact with the outside world, mHealth can improve transparency and raise accountability for healthcare professionals and the system while improving healthcare and life quality. 
With a wide range of improvements and refinements in the world of medical services, modern technologies, and evolving healthcare app trends have made the lives of practitioners and patients more manageable. Let us discuss in detail how mobile technology is changing the healthcare industry. 
What impact does mobile technology have on the healthcare sector?

Copy Infographic
Healthcare and the practice of medicine are being transformed by digital technologies. Medical treatment has been significantly improved by digital technology. This change has a significant positive impact on patients and healthcare workers correspondingly.
The key role that mobile technology is playing in reinventing the healthcare industry and improving consumer experience will be discussed in the section below. 
1) Personalized Medicine
The advent of precision medicine brings us one step closer to providing each patient with personalized healthcare that is more accurate, predictable, and effective. Drug companies can collaborate with hospitals, clinics, and medical specialists to develop specialized medical devices and medications.
Based on blood sugar measurements and other specific characteristics, the personalized treatment offers recommendations for exercise, diet, and illness management that are customized to each patient.
Doctors can now provide better disease prevention, more precise diagnoses, safer drug prescriptions, and more effective treatments for the numerous diseases and conditions that negatively impact our health because of our growing understanding of genetics and how they influence health, disease, and drug responses in everyone. It quickly results in risk-free treatments for conditions like cancer, arthritis, and heart attack prevention. 
2) Digital Records for Prescriptions and Health
Digital health will be a significant trend in healthcare mobile apps in 2023 as it becomes increasingly integrated into our daily lives. The usage of electronic health records is now practical and advantageous, all thanks to databases.
No matter how many different clinics or specialists a person may have seen, their entire medical history can be merged, enabling better healthcare.
Additionally, by lowering human error in incorrect medication interpretation, it helps in the creation of digital health records for patients, improving patient care.
Personal information that is saved includes contact information, medical information including blood type, medical histories, vaccination records, etc. 
3) Improved Precision and Efficiency
Mobile technology is changing the healthcare sector quickly and securely. It can improve accuracy throughout all departments. Paper documents make it difficult to maintain an organized system and make mistakes more difficult to see.
It is straightforward to maintain accurate patient data with the help of tablets, cell phones, and digital recordings. Together, these advantages of mobile technology in healthcare provide a picture of hospitals and medical offices that run more effectively.
With mobile devices and smart systems, your organization can focus on patient care rather than on other administrative tasks. 
4) Telemedicine
By bridging the gap between patients and their doctors or caretakers, telemedicine has profoundly transformed the healthcare sector, and its use will simply grow over time.
By implementing this health app trend, it will be possible for patients and doctors to communicate in real time, allowing for the prevention of medical emergencies.
Telemedicine has several benefits, including convenience, improved distance access to care, particularly for patients in rural areas, and lower healthcare costs.
Future advantages of telemedicine include its accessibility to special care, cost, and potential to reduce upcoming physician workload. This is how mobile technology is changing the healthcare industry. 
5) Wearables and remote patient monitoring
With the use of mobile technology, it is now possible to keep a closer eye on patients when they are healing from an operation or recovering from an illness.
Doctors can monitor patients' development by recording their activity on wearable equipment. The long-term effects of remote patient monitoring on medical services are possible.
By keeping an eye on patients outside of a hospital or clinic, doctors can monitor patients more effectively and expand the reach of the healthcare system.
Wearable technology, health sensors, and trackers make it possible to monitor a patient's every move, including heart rate, sleep pattern, caloric intake, amount of exercise, etc. With this, it can become easier for medical personnel to understand the patient's condition and adjust, as necessary. 
6) Healthcare and AI
The use of ML (Machine Learning) and other cognitive disciplines for medical diagnosis is important along with the use of AI in healthcare. As AI can help doctors and other healthcare professionals in providing more precise diagnoses and treatment recommendations by using patient data and other information.
By analysing massive amounts of data to create better preventive care suggestions for patients, AI can also help in making healthcare more proactive and predictive.
Applications help people to acquire healthy habits and support a healthy lifestyle. Customers can take charge of their health and well-being with the help of AI.
Additionally, AI helps healthcare professionals better understand the routine patterns and needs of the people they are responsible for. This allows them to provide better advice, guidance, and support to those who need it. 
7) Improved communication and information access
One of the main benefits of mobile technology in healthcare is unquestionably improved communication between medical professionals including doctors, PAs, and nurses.
Healthcare practitioners can now access patient data from any location. Additionally, the intranet and internet have made it simpler for medical practitioners to communicate quickly and exchange medical information, improving patient care.
Medical professionals can interact and host webinars using social media and online platforms. Plus, teleconferencing has also made it simpler to converse across geographic borders. 
8) VR (Virtual Reality) in the Healthcare
The delivery of behavioural health care is changing due to mobile health. Virtual reality in healthcare uses computer-generated technology for a variety of healthcare applications, including providing students and professionals with virtual medical instruction and performing diagnoses, among many others.
Smartphone users can improve their mental health at home or on the road, and health professionals can improve their treatment regimens by employing immersive technology like virtual reality (VR).
Because it offers more mobility and improves the results of capacity training, virtual reality is employed in treating progressive illnesses that lead to movement issues. To improve patient performance during training, virtual reality can also work as an excellent tool. 
9) Big Data
Big data refers to enormous amounts of structured and unstructured data that are analysed to uncover the latest information, patterns, and trends.
Big data is produced by numerous sources and analysed in the healthcare industry to inform decision-making, enhance patient outcomes, and lower healthcare costs.
With the help of digital technology, data can be rapidly gathered from a far bigger and more varied population than ever before, for epidemiological studies, research, or clinical trials.
By gathering such information, healthcare providers can perform meta-analyses and keep up with the most recent methods. 
Also, read: Future of Mobile Technology in Healthcare
Conclusion – Future of Using Mobile Technology in Healthcare
Mobile healthcare is the way of the future. The delivery of healthcare is becoming more mobile as modern technologies are introduced. The fact that healthcare providers can now offer their services through mobile devices and applications demonstrates how mobile technology is changing the healthcare industry. The accessibility, effectiveness, and quality of healthcare can all be improved with mobile health.
Mobile health can help in achieving universal health coverage and other global health objectives with the correct policies and investments in place. This indicates that patients can get care whenever they want, anywhere and anytime. 
Patients will be able to access their medical information, track their health data, and get personalized treatment and lifestyle suggestions through their smartphones and other devices. In other words, providing patients with more power is the key to the future of healthcare. Additionally, AI will be increasingly more helpful in the healthcare industry as it is becoming better with time at understanding human language and behaviour.
Time and money are both at stake when determining how to modernize your healthcare organization. You need to work with the best team of software developers who are aware of your requirements and goals. Reach out to us and begin a conversation and then develop a plan of action! We can create a partnership with our clients based on trust, openness, and prompt communication! We provide them with the best quality while considering their requirements and feedback.
Also, read: IoT in Healthcare in 2023: Companies, Medical Devices, and Use Cases
FAQs (Frequently Asked Questions)
1) What is mHealth Technology?
Smartphones, tablets, and other portable devices can be used to get answers to healthcare-related questions with the help of mobile health, or mHealth. Users benefit from better healthcare assistance, record access, better patient care quality, control over treatment plans, and more. 
2) How can mobile technology be used to solve healthcare issues?
A mobile health strategy has many more advantages than disadvantages. These advantages are all in some manner related to a healthcare professional's ultimate objective, which is to help in enhancing patient outcomes. Patients and healthcare professionals benefit from mobile health in different ways. Patient advantages include better access, fewer hospital visits, lower expenses for patients, and enhanced patient-provider communication.
Benefits for healthcare providers from telehealth visits include increased patient satisfaction, lower hospital expenses, new revenue sources, and lowered risk of sickness and infection. Some other advantages of mobile technology for healthcare include: 
IoT and mobile health applications can be integrated. 
– A tool that helps healthcare providers in streamlining their operational procedures. 
– Improved treatment compliance. 
– Accessible and simple patient monitoring from a distance. 
– Accurate diagnosis and improved patient safety. 
– Coordination and communication between providers. 
– Quicker access to medical professionals and treatments. 
3) How is the medical industry changing because of digital healthcare?
Over the past two decades, hospitals and health systems have incorporated digital technologies into their operational areas. The healthcare sector is experiencing significant innovation and improvement with the help of the digital revolution.
Healthcare organizations can improve teamwork dramatically, improve patient care, and enable better and quicker diagnostics by implementing innovative tech solutions. Healthcare organizations might also acquire the flexibility needed to streamline administrative procedures and cut costs.
Also, gathering and studying the data available by digital technology will help understand the requirements and habits of the intended patients. This will therefore make it possible for healthcare professionals to develop fresh ideas for improving the user experience and winning over their loyalty and trust.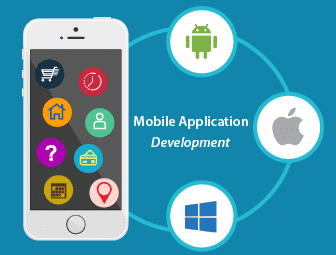 Do you want to leverage mobile technology for your business? Cynoteck is a one-stop Mobile app Development Services provider. We provide iOS and Android application development services so that you can reach your target audience on any device.