If you're one of many companies around the world accustomed to new digital-first work from anywhere, you're directly aware of the challenge of managing your systems and facilitating collaboration outside of your traditional office environment.
For the past two years, the power and adaptability of the Salesforce platform cannot be denied. The platform has become a valuable resource for growing companies to meet the changing needs of their customers and employees. Its technology is evolving in new ways for 2022 and beyond.
What's the big topic this year? Collaboration, Orchestration, Automation. Salesforce has already released some exciting new tools to help your team more efficiently. Following is What to expect from Salesforce Trends in 2022:
Top Salesforce Trends for 2022
Salesforce is more resilient than ever, and this year's Dreamforce event highlights what the company is most looking forward to in 2022.
Today, we'll analyze the four elements that will shape the Salesforce ecosystem of the future and show how these innovations can help you organize. 
Copy Infographic
1. Slack First Customer 360:
After the acquisition earlier this year in 2020, Slack is no wonder Salesforce's top priority.
9 out of 10 companies plan to combine remote and onsite work in the future and need technology to help them navigate their hybrid work environment.
SlackFirst Customer 360 is the answer, enabling everyone in your organization to communicate, collaborate, and take action with Salesforce and other business applications, systems, and partners that you use within Slack. It is a hub to do.
These new Slack and Salesforce integrations allow all departments such as sales, services, and marketing to collaborate on channels that integrate teams and streamline workflows based on a single shared view of customers increase.
Automate Slack's day-to-day business processes to make your work easier, more productive, more flexible, and more enjoyable.
Slack Connect also enables businesses to securely collaborate with external partners, vendors, and customers for stronger relationships and faster results.
Slack puts customers at the center of their support experience with a case collection feature designed to deal with only one owner per case.
This owner has quick access to the expertise needed to resolve a problem quickly, distributing the burden of complex customer problems throughout the company. 
Seen from a medical point of view. For example, suppose you have a patient or member with a serious and complex case.
The AI ​​understands that, says this can be a problem, and quickly creates a team of swarms on the Slack channel to provide context for the next action.
You don't have to sign into Salesforce, and you're not limited to console tips. Every time the system detects a potentially imminent problem, it can cause cases where specialists can praise and resolve it quickly. 
Also, read: Salesforce Nonprofit Success Pack (NPSP)- Complete Guide
2. Health Cloud 2.0
Salesforce Health Cloud has evolved into a workforce management solution for HR, along with traditional industrial applications, in the process of the COVID19 pandemic.
The new Health Cloud 2.0 was developed to prepare the enterprise for the post-COVID 19 worlds with improved vaccine management, contact tracing, and health assessment capabilities.  
Salesforce not only speaks, but it also works. Their Dreamforce 2021 event leveraged Health Cloud 2.0 to use Dreampass to keep everyone involved and the surrounding community secure and enable COVID 19 security logs for individual participants.
It manages vaccination records, integrates with testing providers, and provides automated, personalized communications.
The success of the first implementation of Dreampass demonstrates its value to people's safety in face-to-face meetings.
With Health Cloud 2.0, healthcare organizations can deliver value-based care from anywhere with a personalized patient experience and hybrid healthcare experience.
This helps bring together nursing teams to achieve better patient outcomes and improve business productivity and public health operations. 
Also, read: Salesforce SharePoint Integration – How does it help to maximize value from both systems?
Looking for Salesforce Development and Implementation Services
Send us your requirements, we will get back to you with a quote
3. Flow Orchestrator
Workflow necessities are an increasing number of complicated — techniques that were once easy now span a couple of customers or departments.
As groups emerge as greater distributed, there`s greater capacity for highly priced gaps to emerge, which can cause misplaced revenue, decrease consumer satisfaction, and decrease productivity.  
That`s why Salesforce created Flow Orchestrator, empowering admins to fast configure, deploy, and keep state-of-the-art and seamless automatic commercial enterprise techniques with clicks, now no longer code.
Flow Orchestrator automates and optimizes person experiences, introducing new capabilities to expand the effect of your new and current flows:  
Steps outline which glides you`d want to execute, together with people who are assigned to the step, the notifications they receive, and wherein the glide ought to appear. Steps may be assigned sequentially or in parallel for max flexibility.
Stages institution steps collectively and is finished sequentially. They may be separated with the aid of using a Decision detail to assist complicated logic. 
Embedding orchestrations at once to your file pages offers customers treasured context, along with cutting-edge development and any preceding movements which have been taken.
By tracking and streamlining flows, admins can pick out bottlenecks and possibilities as they music performance. 
Also, read: Salesforce Mailchimp Integration- Leveraging the most Power
4. HyperForce
Hyperforce enables businesses around the world to harness the power of the public cloud. This new next-generation infrastructure architecture leverages public cloud partners to leverage common tools, software development processes, deployment patterns, and security practices to help organizations grow rapidly and local data storage needs.  
Organizations can store data in specific regions to meet business or industry regulatory and compliance requirements. Local cloud infrastructure improves domestic performance, reduces the distance between end-users and data centers, and improves the user experience.
Salesforce can scale faster with the flexibility and additional efficiency of the public cloud. Hyperforce furthermore significantly decreases implementation time by making resources available quickly and easily in the public cloud. What earlier used to take months, now can be done in weeks, and in some cases even days. The first rollout of Hyperforce is currently underway.
Currently available in Salesforce Core Services in India and Australia, Salesforce CDP is running in Hyperforce in the United States and Germany. Salesforce aims to get Hyperforce up and running in 16 countries by the end of 2022, so we expect more announcements in the coming months.
References
Madhawarayan, R. (2021, September 12). The Top Salesforce Trends for 2022. Retrieved from https://silverlinecrm.com/blog/salesforce/the-top-salesforce-trends-for-2022/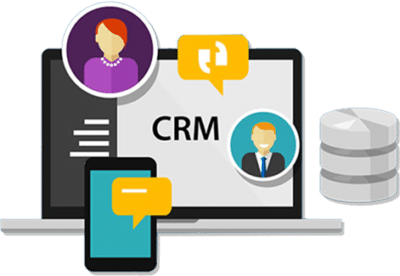 If you are new to automation and confused about Workflow or Process Builder. Need not to worry, we have got you all covered. Talk to our experts and clear all the cloudy thoughts about automation.