Salesforce Health Cloud is a platform for managing doctor-patient interaction and recordkeeping. It brings together a wide range of data from several sources in one location, providing you a complete picture of everything about each patient, both clinical and non-clinical (for example, a medical condition, current medications, visit records, history data, tests performed, personal communication preferences). This method allows for more personalized, quick, and intimate attention.
Patients can also utilize this platform at any time and from any device to contact and communicate with staff, discover answers to frequently asked questions, fill out paperwork before their appointment, and more.
This platform protects all the data it manages, making its use fully secure and reliable. Users and healthcare professionals may access all patient information in real-time, including medical history and planned health check-up visits, thanks to the Health Cloud.
Salesforce Health Cloud gives you a complete (360-degree) picture of your patient's experience. Health Cloud provides a centralized view of patient information, including clinical data, prior and planned visits, and interaction history, to clinicians, payers, pharmacies, and healthcare teams.
A tailored communication between the patient and the linked health entities is possible with Health Cloud. It benefits not just healthcare professionals but also benefits patients by allowing them to communicate with their care team via digital means.
How does the Salesforce Health Cloud work?
Copy Infographic
Using enhanced technology for CRM (Customer Relationship Management) – Salesforce created a system that generates a 360º view of the relationship between patients, doctors, and healthcare institutions.
Medical history, prior treatments, health plans, exams, and medications can all be accessed, organized, and managed in one integrated system.
Thus, the traditional medical records printed on paper and stored in files can be replaced by an intelligent solution, legally approved, and integrated into all areas involved in medical treatment.
This system not only works for doctors, but also for patients who can easily access documents that can help medical treatment. As all the content will be stored in the cloud, the system can be accessed at any point and from anywhere if the internet is available.
In addition, Health Cloud allows a large amount of information about patients to be used to compose statistics and new targeted actions. In a case of a pandemic, like the one we experienced, the Health Cloud can help provide the benefit of grouping all relevant patient information, from multiple health systems, on the same screen.
Looking for Salesforce Health Cloud Consulting & Implementation Services
Send us your requirements, we will get back to you with a quote
What does the Salesforce Health Cloud offer?
The Salesforce Health Cloud is utilized by healthcare and life sciences enterprises of various disciplines and sizes, such as providers, payers, healthcare systems, pharmaceutical firms, and medical device companies, to improve patient care from the first point of contact to medical billing.
The Health Cloud can track patient itineraries and detect care gaps, as well as coordinate post-acute care, build care plans, and scale care management.
Furthermore, the cloud can help patients form networks and connect to treatment more quickly. This is accomplished by centralizing critical patient data and making it accessible to all parties involved.
Onboarding and acquisition processes are easily accessible and securely connected to patient information via different channels.
Patient care improvements may be monitored using Salesforce Health Cloud by utilizing tailored data and relevant messaging to see how a patient could respond to different medications. The Health Cloud is about interactions rather than records.
The Health Cloud, at its most basic level, is a clinically focused platform built on top of the Salesforce platform that enables procedures such as:
Acquiring patients
Marketing campaigns for patients
Patient contact and engagement management
Physician recruitment and outreach
Patient surveys and evaluations
Monitoring and administration of care plans
Risk classification of patients
Also, read: What is Salesforce Enterprise Territory Management?
Features of Salesforce Health Cloud:

Copy Infographic
1) Patient-to-patient trips
Medical experts can provide sufficient attention to each patient by providing individualized services. Throughout the entire program, the patient can be assisted.
Companies may be present at every touchpoint, from acquisition through discharge, to fulfill the patient's requirements.
Without data silos, inconsistencies, security loopholes, or service delivery delays, the Salesforce Health Cloud gives a comprehensive picture of the patient.
All actions are centralized in the cloud, so everyone has access to the same data and can operate on the same platform. Patient overview further helps in service efficiency.
2) Care plan setting could be made easier
To address any health concerns and provide the best possible solution, simple and customized care plans can be created based on the needs of each patient.
The Salesforce Health Cloud makes it feasible to provide patients with an easy and efficient way to enroll in care plans. This not only improves service quality but also reduces operating expenses.
3) 360° Patient View
A 360-degree view of all patients, in addition to the individual patient view, can be utilized to provide the most effective healthcare services. With just a few clicks, the current state of health, appointment history, medical history, medications utilized, and other vital information are provided in detail.
4) Real-time interaction
The Salesforce Health Cloud guarantees that patients are always in contact. Companies may also obtain real-time healthcare advice for the convenience of patients and medical professionals by connecting to the private Salesforce community. This instills confidence and trust in patients.
5) Integration with EHR
Salesforce Health Cloud interfaces with current electronic health records (EHR), offering a centralized view of all tasks and goals connected with various treatment plans. Health records may be managed more efficiently because of this.
Additionally, all patient-related data may be brought together on a single platform through connectivity with the Electronic Medical Record (EHR) or in-house clinical systems. Above all, this enhances the efficiency of the company's services.
6) Personalization of the patient and healthcare provider experience
The Salesforce Health Cloud provides individualized patient interactions across many channels, including online, and by phone, at each stage of the patient's journey. A portal can be used by medical staff to answer patients' individual demands in real-time.
7) Sales and medical device optimization
Because the platform centralizes data, produces important insights, and allows job automation across numerous devices, the Salesforce Health Cloud is used by medical equipment manufacturers in sales.
For each contract, medical staff can be assisted with real-time treatment projections, analytics, and insights. This effectively boosts the treatment process.
8) Patient-specific programs
Most significantly, medical technology businesses may assist patients in receiving optimal healthcare by developing customized patient programs. To address individual demands, the advantages of guided program registration, omnichannel communication, and digital consent management can be utilized.
Also, read: Pipedrive vs Salesforce: Which CRM Is Best for Your Business?
Benefits of Salesforce Health Cloud
The Salesforce Health Cloud is a customer relationship management (CRM) solution that focuses on care management, patient experience, and a user-friendly system design.
This platform is aware of these requirements and has been designed in a way to meet them. Here are just a few of the advantages:
With easy-to-use dashboards and automated forms, you can reduce mistakes and automate activities.
On a single page, patients may see their whole health history, contact information, insurance plans, existing health issues, and prescriptions.
Data from wearables, medical devices, sleep habits, exercise, and glucose levels are collected.
Patient classification by condition, drug type, age, or any other criteria. This is how the Salesforce Health Cloud can deliver beneficial and rich insights. It may even be assessed how patients engage in treatments and therapies, as well as why they choose to stop using them. This data may be used to design innovative solutions for better results.
Health Cloud employs charts and a color-coded technique to provide data in easy-to-understand formats, making it easier than ever to access the information that customers need.

Also, read: Salesforce Edition Comparison: Features and Applications
Conclusion
Every encounter with today's healthcare clients should be tailored and smooth. The Salesforce Health Cloud can be used to provide this experience. On a unified platform, patients' and members' experiences can be individualized, and processes can be improved.
The supply of virtual healthcare services has become a possibility thanks to the cloud solution and its advanced technology used. Healthcare is modernizing by leveraging the true benefits of cloud services while maintaining high quality.
Apart from all of these features, the Salesforce Health Cloud can be further customized through AppExchange's numerous apps. As a result, this CRM is more powerful and personalized for businesses of different types. Salesforce Health Cloud also complies with HIPAA regulations.
Also, read: Salesforce Customer 360 – All you need to know about
Also, Watch our video on Salesforce Health cloud, its features and benefits
Frequently Asked Questions:
1) How can the Salesforce Health Cloud support care management?
Care management is highly personalized and adapted to the specific needs of each patient. Salesforce Health Cloud allows you to design custom care plans. Providers can gain useful insights into patient groups by employing data aggregation technologies.
This helps patients to obtain the best treatment possible by ensuring that they are treated according to their unique circumstances and medical history. The Salesforce Health Cloud also improves visibility and communication within the care team, making it easy to exchange vital information and share important data.  
2) How does Salesforce Health Cloud improve patient experience? 
Because every patient is different, the Salesforce Health Cloud delivers detailed patient profiles. Companies may then use all relevant patient data to ensure that patients are cared for in the manner that best fits them, from communication preferences to appointment preferences. The number of people treated or cared for by medical firms is frequently overwhelming.
This is where Salesforce's Health Cloud comes in, allowing patients to be treated individually even when caring for hundreds of patients every week, resulting in a more personalized care experience for each patient.  
3) Can Salesforce Health Cloud be integrated with Salesforce Service Cloud? 
The Salesforce Health Cloud can be integrated with the Service Cloud to make use of the greatest capabilities of both platforms. Individual patient situations are managed faster, more reliably, and more structured, thanks to integration.  
Health Cloud data can be used to simplify all services and send the correct cases to the right specialists, all with the help of integration with Service Cloud. Advanced features like automated case assignment, service console, case entry, knowledge base, and others further help in matching patients as per their requirements.  
4) Who should use Salesforce Health Cloud and why? 
Salesforce Health Cloud is suitable for healthcare organizations wishing to quickly establish a small customer service staff. There are various functions of Salesforce Health Cloud, such as putting each customer at the heart of the health system to improve health care coordination and increase patient retention and sales. Enrollment and management systems can help boost adherence while improving outcomes in life sciences programs, maximizing their impact.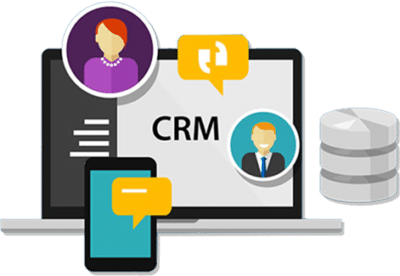 If you are new to automation and confused about Workflow or Process Builder. Need not to worry, we have got you all covered. Talk to our experts and clear all the cloudy thoughts about automation.