Customer Relationship Management (CRM) is growing to become a very critical part of the business process. This shouldn't come as a surprise considering just how easier it is to manage customer relationships with CRM systems.
However, even the best things have drawbacks and modern CRM systems aren't immune to certain challenges.
The information that is collected by CRM systems is stored in servers that are likely cloud-based. Plus, there's the whole exposure to the internet.
In other words, the stored data, though protected with strong encryption and other security mechanisms, is still at risk of being accessed without authorization. In fact, if recent history is proof of anything, it's that the data in your CRM system can either get lost or simply get stolen.
Fortunately, technology never sleeps and several solutions have been introduced to make CRM systems far more secure than usual. For instance, in a data breach scenario, CRM systems now have the ability to activate stringent security measures across the entire platform.
here are the Top CRM features to look for data security.
Device Regulation in Offline Mode
Mobile CRM is extremely popular due to the fact that it allows us to access data on the go. However, it is this very feature that also puts mobile CRM data on the high-risk list. For instance, the offline mode can be effectively leveraged by cybercriminals to access sensitive data.
Fortunately, we now have security mechanisms that prevent the data from being made accessible in the offline mode. This is executed with the help of strong firewall support and remote security programs that strike a fine balance between productivity and security.
Customized Dara Access
CRM Customization is another strong feature found in today's CRM system. Whether its mobile solutions, automation, or need-specific solutions, modern CRM systems can give you exactly what you need. The same applies to data access.
It is now possible to determine who has access to and control over the data, which can be very beneficial in terms of security. Plus, the controls can be applied across designations and platforms.
Browser App Based CRM
Cloud-based CRM systems store data on servers that are connected to the internet and can be accessed by a range of devices. But, where browser app-based CRM capabilities stand out is that they offer a secure environment within which browser-oriented processes can be carried out.
Additionally, such systems also offer more efficiency, better integration, and easier navigation, all while preventing breaches that are common with external browsers.
Controlled Data Sharing
Customization in some CRM systems isn't just limited to access. There are systems that also customize aspects such as sharing and copying. What that basically means is that you can access the data for all sorts of vital functions and purposes while still preventing it from being shared or copied.
The utilitarian value of the system and the data is still available, but with sharing and copying customization, you can determine who gets to possess the data and who doesn't.
With the ever-growing threat of data theft and loss, there is a dire need for more innovation in data security, especially with CRM systems becoming a core part of the business function. Fortunately, the industry is responding appropriately, combining the best of modern technology with innovation.
CRM systems are the future. They are extremely agile and more than capable of meeting the demands of the modern business landscape. So, needless to say, exceptional solutions in favor of security and control are much needed.
Businesses must pay heed to such requirements and choose CRM systems that offer a combination of the above-mentioned security features.
If you are planning to implement a Customer Relationship Management (CRM) software within your organization and looking for a CRM implementation partner, then get in touch with Cynoteck. We are a leading expert in providing High-quality CRM implementation & Customization services.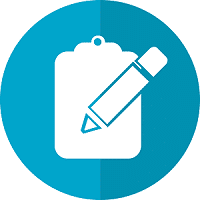 Do you want to implement a CRM system within your organization? Connect with our CRM Experts today!