In today's health care environment, new creative solutions are being introduced to meet today's health challenges. This industry always strives to improve value-based care and experience for its patients.
The ultimate goal of every health care institution is to ensure its patients' continuous wellness, rehabilitation, and healing, as well as their complete satisfaction with the treatment they get. However, for that to happen, the business side of things — namely, accounting, management, communication, treatment, and billing — must be efficiently managed so that patients are happy and satisfied with the health services they get.
Using an ERP solution in the healthcare industry, such as Dynamic 365 Business Central, can eliminate clinical errors and improve healthcare providers' productivity. By linking patient data with clinician and employee data, healthcare businesses can streamline their business processes and operations.
Role of Dynamic 365 Business Central in the Healthcare Industry
A healthcare provider's primary objective is to deliver high-quality patient care while streamlining business operations. Healthcare businesses can transform how they work with Microsoft Dynamics 365 Business Central.
This comprehensive solution enables them to leverage technology to transform the way they work. Accounting, inventory management, and other essential business functions are easily managed by the management team. This helps decrease clinical mistakes and boosts efficiency for health care professionals.
The Dynamic 365 Business Central solution provides healthcare professionals with the capability of integrating patient information with crucial medical and employee data. Having real-time access to diagnostic reports from patients facilitates communication and enhances the effectiveness of doctors' and clinicians', treatments and therapies.
Also, read: How can Business Central help you build your Business?
Reasons to Use Dynamics 365 Business Central for Healthcare 
Microsoft Dynamics 365 Business Central has brought forth some much-needed changes in the healthcare business. Here is a list of our top reasons why healthcare organizations should adopt the Dynamics 365 BC platform to provide excellent care and a positive patient experience. 
Copy Infographic
1) Improved and consistent patient experience 
The key advantage of implementing an ERP-eCommerce platform like D365 BC is that your patients will have a far better experience with your medical facilities. Because Dynamics 365 applications can support both operational and patient-facing communication channels, so your team will be able to better support customers through digital contact.
This not only improves patient outcomes by gathering the information that staff members require to give the best care, but it also provides a more consistent patient experience. This strategy will significantly increase your revenue-generating while providing unparalleled convenience to your patients. 
2) Eliminate ineffective costs and monotonies 
D365 BC can ease your staff members' workloads by removing job duplication, unifying insights, and automating repetitive administrative tasks.
Healthcare management firms, just like businesses in other industries, can expect significant operational savings with the help of a well-deployed ERP system like Business Central.
You can also free up resources that are now servicing patients through traditional techniques and put them to better use. 
3) Easily manage all your facilities across multiple locations 
Almost every firm has a large number of facilities spread over multiple locations. Managing the complexity of all these facilities is difficult.
Factors to consider include the number of users, permissions, coding the correct transaction to the correct facility, reporting by facility, and location.
Microsoft Dynamics 365 Business Central enables you to manage all your facilities and locations from a single system, allowing you to access all your data from any device. 
Also, read: Top Benefits of Using Dynamics 365 Business Central for the Finance Industry 
4) Dynamics 365 BC provides a powerful integration platform 
Microsoft Dynamics 365 BC offers a strong and dependable integration platform that integrates and automates everything in a healthcare organization.
The Microsoft Dynamics integration engine enables you to seamlessly integrate your clinical solution, payroll provider, bank provider, or virtually any other system component. Once developed, these integrations are seamless, real-time, and dependable. 
5) Cloud and on-premise deployment 
In today's digital age, there is a lot of discussion about cloud deployment for software as a service (SaaS) hosted in the cloud or installed on your server.
Microsoft cloud deployments provide a scalable cloud solution with data centers managed by Microsoft. You can manage both cloud and on-premise systems with Microsoft Dynamics 365 BC. You can choose a solution that offers you a variety of deployment options as well as investment control. 
6) Business Intelligence and Reporting 
A large amount of data is required by healthcare organizations. And when you seek information, you are aware that the necessary data exists; however, accessing it would be difficult due to the data being in bulk.
Microsoft Dynamics 365 BC can help and manage the whole situation. It allows you to create reports in any format you desire, with the capability of business intelligence and metrics visible from any tablet or device.
Because to understand and get insights from data, you should be able to formulate flexible and dependable reporting that includes all relevant information, such as the name of the care provider, service, or location. 
Also, read: Conquer Security and Disaster Recovery Challenges with Microsoft Dynamics 365 Business Central SaaS
7) Maintain prominent levels of data security 
Healthcare organizations must be extra cautious with their confidential information. There is a large amount of information, such as financial and health information, which must be protected against cybercriminals.
Through authentication requirements, encryption techniques, auditing, and accountability, Microsoft Dynamics 365 BC can provide outstanding security as well as ease of use.
As healthcare communications security has always been a major concern, with D365 BC, you can be confident that you comply with HIPAA standards.  
8) Compliance Management
Dynamics 365 Business Central is a single unified system to manage finance, operations, inventory, sales, and service. Business Central helps healthcare firms in complying with multiple compliances and rules imposed by local governments and authorities.
It makes it simple for healthcare firms scattered across multiple locations to adhere to local regulatory authorities' compliances and standards. Many healthcare organizations around the world utilize Business Central because it allows multi-currency, multi-location, and multi-language setups.
9) Easy tracking of your inventory and purchases 
To handle on-hand inventory or thousands of different individual inventory products, every healthcare organization requires excellent controls and visibility into purchasing commitments.
Microsoft Dynamics BC has an inventory management solution that allows you to quickly manage your on-hand inventory by providing instant insight into requisitions, purchase orders, invoicing, and powerful purchasing controls that allow for smooth and easy approvals via mobile devices and tablets.
It also provides document processing, thus minimizing redundancy and data entry. 
10) Digitize Records and Build New Revenue Streams 
You can digitize the entire record-keeping process, regardless of whether the transactions occur via POS systems or eCommerce orders.
E-commerce integration with Dynamics 365 BC allows the incorporation of services such as mobile apps, self-service portals, healthcare bots, online booking portals, and online pharmacies. You can also access new markets without making substantial investments and recruiting medical specialists from outside your region to add value to your organization. 
Also, read: Outgrown of QuickBooks? Business Central Could be the Right Choice for You 
Key Features – Dynamics 365 BC for Healthcare 
Get a comprehensive picture of the patient's information, including medication, appointments, notes, and more. 
By using protected health data via FHIR, IoT, EHR, and other applications, connected analytics improve operational and clinical insights. 
Automate activities like appointment scheduling, reminders, and task assignment. 
Self-service portals, multichannel communications, and well-organized patient preferences promote patient engagement and health outcomes. 
Departments all operate from the same set of shared data, which improves collaboration across the organization. 
Maintain the confidentiality, compliance, and security of all data stored by your healthcare institution. 
Provide patients with a more personalized experience and make crucial information available immediately. 
Due to collaborative workflows, healthcare staff can schedule, manage, and perform virtual or in-home visits without sacrificing care quality. 
Access customer data from different facilities or locations via a smartphone, tablet, or PC. 
Microsoft releases two updates every year, as well as incremental modifications, to keep your solution up to date.  
Conclusion
The management of these sensitive operations might be complicated and slowed by the presence of multiple software platforms. Instead having a single comprehensive system like D365 BC covers all aspects of healthcare facility management and allows staff to rapidly locate information when it is required. Access to patient and staff information, real-time data, and insights can help you provide personalized and high-quality treatment to your patients. This can help you in developing patient loyalty while also providing you with a competitive advantage over rival healthcare providers. 
Integrating Dynamics 365 Business Central with your organization's eCommerce solution allows you to not only improve healthcare management but also scale your services and improve the experiences of both healthcare providers and patients. Dynamics 365 BC provides unified data storage and access, allowing you to leverage cross-functional measurements to align departmental performance and understand how they affect essential business areas. This unified system, real-time data, and insights can help you in meeting all the primary objectives for value-based care and deliver an excellent patient experience while minimizing technology costs. 
Also, read: Performing a bank reconciliation in Dynamics 365 Business Central
FAQs (Frequently Asked Questions) 
1) What are the capabilities of Dynamics 365 Business Central?
The capabilities of Dynamics 365 Business Central include financial management, supply chain and inventory management, sales and service management, project and operations management, and reporting and analytics, as well as multi-currency, multi-language, multi-company, and data migration.  
2) Is Dynamics 365 Business Central cloud-based?
All Dynamics 365 applications are available on the cloud, including Azure. Dynamics 365 Business Central is only available through a Cloud Service Partner (CSP) and is not provided directly by Microsoft.  
3) How does Dynamics 365 Business Central work with other Microsoft products?
Microsoft is the only company that can provide both, the depth of first-party business products and fully integrated analytics and productivity at a cloud scale. Delivering on this capability necessitates real SaaS business apps that directly integrate business operations. You can also use Microsoft PowerApps for simple integration with external data sources and services.  
4) How much does Dynamics 365 Business Central cost?
Dynamics 365 Business Central app's retail price is $70 per user per month. Team member licenses are offered for $8 a month for companies with roles that do not require full user access.  
5) How often is Business Central online updated?
Business Central online is a solution that includes a Microsoft-managed platform as well as business capabilities. Multiple Microsoft partners offer additional business functionality, such as addressing specific industry or localization requirements. Both business functionality and service components are constantly monitored and updated as needed.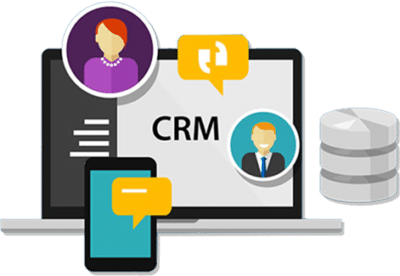 Microsoft Dynamics 365 Business Central is an all-in-one ERP business management solution that helps you connect your financials, sales, service, and operations to streamline business processes. Connect our team if you are interested in implementing Dynamics 366 business central in your business.