Small businesses face various problems and limitations to stay competitive in today's market. Choosing the correct CRM while keeping in mind the benefits of using it to meet the needs of a small business is a difficult task. The truth is that many small businesses believe they do not need or cannot afford a CRM system. With the launching of Salesforce Essentials, the Salesforce CRM has changed many people's minds. Any SMB that is still using spreadsheets to track relationships will benefit from this software, which provides a low-cost, easy-to-use platform.
Salesforce for small business works as a tool that can transform them into a growing business. Salesforce provides a wealth of learning resources, as well as an interactive dashboard that is simple to learn and utilize for any business professional, regardless of technical knowledge.
Salesforce services and CRM solutions are cloud-based, so there is no need to invest in expensive server infrastructure to use them. This CRM can enhance the essential processes of businesses linked to user experience, whether talking about services, sales, or marketing. It has recently implemented several capabilities that help businesses in managing current clients through enterprise-level analytics, reporting, and collaboration.
In this blog, we will be discussing why small businesses should consider Salesforce and how it can help them.
"Salesforce has grown to be the most effective technological tool for today's businesses. Salesforce is especially beneficial for small businesses since it offers best-practice features that help them grow and succeed."
Why Should Small Businesses use Salesforce?
Salesforce, which was primarily utilized by large corporations, now provides excellent automation solutions for small businesses as well. The Salesforce CRM system has attracted several small businesses around the world due to its incredible business intelligence capabilities. The cost of Salesforce is manageable, and it can help a small business get off to a quick start.
Sales teams can use Salesforce extensively to create a streamlined and structured view of customer contacts. They may manage and organize their contacts in a single, centralized location. Forecast and report generation for sales pipeline management is also made easier and more successful with Salesforce automation.
Salesforce allows you to manage your business far more efficiently than you could without it. It helps you fill in any gap in your business process to ensure that your exact workflow is up to date and on the platform. This is because of the excellent Salesforce automation tools for sales, marketing, and customer service.
Small businesses that use the Salesforce technology can reap the benefits of leveraging their resources and expertise to become more customer-centric by increasing productivity and improving retention.
Also, read: Salesforce Service Cloud – How it can benefit your Business
How can Salesforce CRM help Small Businesses succeed?
Copy Infographic
1) Improves Productivity and Business Operation
When your business uses the proper technology, it can perform process-heavy activities while still having time to connect with customers. Your agents/employees can work from anywhere using Salesforce for small businesses.
In addition to providing tools to exchange information and resources, the software offers a few other features such as – automate repetitive operations, storing & managing data more efficiently, and better customer service.
The time saved using these tools is then used to strengthen customer relationships, taking your business to the next level.
2) Provides Improved Customer Satisfaction
Salesforce enables small businesses to gain a comprehensive understanding of their current and future customers with simple tools, a connected app, and Salesforce dashboards & analytics.
Salesforce for small business owners helps them transform customer satisfaction by connecting live agents with the customers.
The insights obtained from Salesforce CRM are utilized to identify trends and patterns in order to find answers ahead of time by anticipating queries before they become customer service issues.
3) Scalable and Customizable Solution
You should choose a CRM system for your business that is scalable enough to fulfill your business's requirements in the present and future as well. The Salesforce for small businesses is completely customizable to meet your requirements.
Salesforce's user interface is very user-friendly, which makes it easy for developers to customize the system. Salesforce's greatest strength, according to multiple customers, is its customizability — the ability to integrate your applications, third-party Salesforce extensions, custom fields, objects, and more.
4) Smart Recommendations and Collaboration
One of the most powerful features of the Salesforce CRM system is smart recommendations. You may gain valuable insights as well as an accurate and logical market forecast using Salesforce CRM's AI technology.
This can be utilized to target the most effective sales campaigns and convert more prospects into clients.
Smart collaboration allows people to share their experiences. This platform is advantageous for communication and document sharing, allowing agents to work together to solve problems.
5) Easy and Smooth File Sharing and Sync
Salesforce CRM provides commenting and versioning features that make it simple to see who has accessed your documents and what changes have been made during that time. You may also provide users access-based rights to better protect your sensitive documents and files against theft and data leaks.
Everything is at the agents' fingertips, from customer profiles to the dashboard and case histories. You can also use its drag-and-drop tool to quickly find the right information among thousands of documents, and you can even apply numerous filters to narrow down your search.
6) Leveraging Social Media Platforms
Social media is considered one of the best platforms, which offers a wealth of analytical data and targeted advertising options.
Using a Salesforce CRM for small enterprises, it is possible to respond to customers on social media platforms. The agents of an organization can get actionable posts by using keywords, classifiers, and language detectors.
7) Improved Marketing Activities
Salesforce provides Marketing Cloud as a powerful marketing automation solution that helps businesses communicate the right message to the right people at the right time.
Salesforce Marketing Cloud may help businesses automate their social media processes and understand when to publish posts, allowing them to better execute marketing campaigns and get better outcomes.
8) Better ROI
Salesforce CRM is the best solution if you want to improve the performance of your organization, generate revenue, or raise your return on investment.
It provides the required tools to grow the customer base, increase up-selling and cross-selling, and learn more about marketing strategies.
Salesforce CRM provides businesses with actionable insights and quality leads that can assist them in gaining insight into critical data.
You can automate a range of time-consuming tasks, such as invoice generation, invoicing, and follow-up, and free up valuable resources to invest in your business's growth.
Also, read: Benefits of Salesforce Sales Cloud: Implementation and Integration
Salesforce Essentials can be a good option for small businesses
Salesforce is great; however, it can be difficult to use for small businesses. So, Salesforce proposed the "Essential" package, which was well-received by thousands of small businesses and startups all around the world.
It is a basic version of the more feature-packed Salesforce suites. It was developed with startups and small businesses in mind. It takes care of critical business needs, such as-
Opportunity tracking
Contact management
Lead Management
Mobile Access through Salesforce App
Custom Dashboards and reports
By using Salesforce's small business edition, you can avoid the higher subscription expenses. The features you get are still sufficient and will allow you to expand as a company. If using this version proves to be effective, upgrading to a better version is always a possibility later.
The Essential Pack provides businesses with the tools they need to achieve their objectives.
Using this solution, you have access to streamlined versions of the Service and Sales Clouds.
Service Cloud Essentials
In the event of a case assignment, automation is used.
For repeating single cases, macro rules are used.
Account management.
Opportunity tracking.
Sales Cloud Essentials
Improve email templates and lead management.
Mobile accessibility in offline mode.
Customized dashboard with advanced reporting features.
Management of customer and sales data, with the ability to customize the sales process to the company's requirements, as well as to manage opportunities and tasks.
Also, read: Salesforce Connect: integration, benefits, and limitations
Salesforce for Small Business Pricing
Mentioned below are some of the Salesforce's monthly pricing plans:
Salesforce Essentials: $25 per month (suggested for small businesses) 
Salesforce Professional: $75 per month
Salesforce Pardot Growth: $ 1250 per month. 
Conclusion
Salesforce is one of the most reliable CRM available, capable of handling a wide range of activities. It will help you grow whether you use the complete version or just the Essentials version. It provides tools to improve marketing, sales productivity, efficiency, and retention.
Salesforce has proven to be beneficial for businesses of all sizes. Small businesses and startups with great potential have an excellent opportunity to benefit from the world's No. 1 CRM platform. Not using this platform means that you are missing a huge possibility for growth.
So, picking Salesforce for small business will be beneficial in every aspect. If facing any problem in implementing, integrating, or customizing Salesforce or getting started with it, Cynoteck is always there to help you in developing a fully customized Salesforce platform. As the leading Salesforce Development Company, we have a dedicated team of Salesforce professionals who can assess the requirements of any business.
Also, read: The Salesforce Marketing Cloud: All You Need to Know
FAQs (Frequently Asked Questions)
1) Why do small businesses need a CRM system?
Contact management is a vital requirement for several small businesses. Your CRM system can save all your customer contact information and keep it up to date so that everyone has access to the most up-to-date information.
A CRM system can keep track of your sales pipeline and combine your marketing efforts, so you can see which campaigns created leads and which leads were converted. This provides a unified view of the customer across all departments.
2) How will your CRM usage grow as your business grows?
Small businesses with time and success will grow into larger businesses while others will expand their product or service offerings. As a result, your CRM needs to scale and grow in parallel with your business's growth.
Consider what would happen if you used CRM not only in the office but also as a mobile tool that allows you to close more businesses while on the go. Think about adding marketing automation, such as Marketing Cloud, to your CRM strategy which could make it even more effective.  
3) Why is Salesforce ideal for small businesses?
Salesforce is one of the greatest and most promising solutions for startups and small businesses. It provides a one-of-a-kind and tailored experience by utilizing modern processes and technology. Salesforce provides automation, data analysis, and artificial intelligence, which can help small businesses customize their services and increase employee productivity. 
4) How can Salesforce help understand the health of your business?
Salesforce will help you collect data that is related to your team's measurements and KPIs so that you can monitor their progress. You will be able to see a holistic view of your business, keeping all this data in one system. Is the business going well, and where is it struggling? Which teams consistently achieve their objectives? Custom dashboards make it simple to obtain all this information.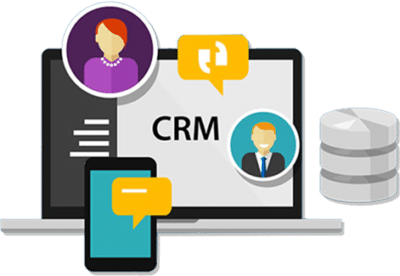 If you are new to automation and confused about Workflow or Process Builder. Need not to worry, we have got you all covered. Talk to our experts and clear all the cloudy thoughts about automation.