In today's business world, customer retention is a critical challenge that organizations face in their pursuit of success and sustainability. It is something that matters a lot for nearly all businesses. Navigating the complicated landscape of customer relationships requires strategic decision-making regarding the tools and strategies employed.
As businesses strive to regain customer loyalty amidst fierce competition, they seek effective solutions to revitalize and nurture these relationships. Customer retention serves as a pivotal metric, driving increased revenue, profitability, and the development of a loyal customer base. It not only ensures the long-term viability and growth of a company but also offers a remarkable cost advantage.
Retaining existing customers is seven times more cost-effective than acquiring new ones, as a minimal investment is needed to maintain their continued engagement and loyalty over an extended period. By prioritizing customer retention, organizations can forge a path toward sustainability, growth, and unparalleled success.
Salesforce, as we all know, has emerged as a renowned cloud-based Customer Relationship Management (CRM) platform, offering invaluable tools for managing customer relationships. However, the true benefits of a Salesforce account are realized when it is effectively utilized to not only acquire new customers but also retain existing ones.
This article explores the power of Salesforce Loyalty Management as we delve into the world of customer retention. With a focus on best practices, insightful tips, and strategic approaches, we will reveal the potential of Salesforce in nurturing enduring customer relationships.
Continue reading to know how key strategies enable businesses to harness the full capabilities of Salesforce, driving customer retention and fostering long-lasting connections.
What is the importance of Customer Retention?
Customer retention is the cornerstone of a successful business, enclosing the ability to convert first-time customers into loyal, repeat buyers and prevent them from switching to competitors. Undoubtedly, customer retention holds a vital role in driving company revenue.
To achieve this, businesses implement customer retention strategies, which are carefully crafted initiatives aimed at fostering customer loyalty and enhancing the overall customer service experience. These strategies are important in cultivating long-term customer relationships and securing sustained business growth.
By retaining existing customers, organizations can reduce the need for costly remarketing efforts. Additionally, loyal customers become brand advocates, helping to increase brand awareness and reputation through positive word-of-mouth marketing. This ultimately leads to enhanced brand recognition and sustained business growth.
Also, read: Salesforce Development Lifecycle: From Planning to Deployment
What is Salesforce Loyalty Management?
Salesforce Loyalty Management is a powerful solution that empowers organizations to create personalized loyalty programs effortlessly. Built on the Salesforce Customer 360 Platform, it can help businesses to create sophisticated loyalty programs without the need for coding.
With its flexibility and rapid deployment capabilities, it caters to the needs of B2C and B2B customers across multiple industries. Salesforce Loyalty Management analyses customer data to discover valuable insights into customer behavior and preferences.
This robust solution furthermore strengthens businesses in diverse sectors such as retail, manufacturing, consumer products, travel, and hospitality.
Also, read: 15 Best Salesforce Integrations for Optimizing Your Business Operations
How Does Salesforce Loyalty Management Work?
A well-executed customer loyalty program encourages repeat purchases and promotes brand advocacy among members. By offering appealing rewards and a positive purchasing experience, loyal customers are motivated to make additional purchases and become passionate brand advocates.
Salesforce Loyalty Management allows businesses to deliver personalized experiences, tailor loyalty programs, and cultivate customer loyalty for improved business value.
By putting the customer at the core of the loyalty experience, businesses can engage meaningfully and reward customers, adding value to their overall experience.
Salesforce Loyalty Management enables businesses to create customized and impactful loyalty initiatives. This is done by leveraging digital solutions, such as targeted advertisements, benefits, points, discounts, and coupons.
Also, read: Boosting Sales Performance: How Salesforce Benefits Your Sales Team
Features and Benefits of Salesforce Loyalty Management
Salesforce Loyalty Management provides businesses with a customized, intelligent loyalty program that offers flexibility and rapid deployment to cater to the unique needs of B2C and B2B customers across different industries. Its key features and benefits include:

Copy Infographic
1) Single source of information
Salesforce Loyalty Management harnesses the capabilities of Customer 360, offering a centralized information source for loyalty programs. This streamlines the visualization of unified customer profiles, enabling personalization for each program.
2) Analysis of customer preferences and behavior
Salesforce Loyalty Management offers valuable insights into customer behavior, shopping habits, preferences, and engagement levels. Using this data, you can craft highly personalized loyalty programs that precisely align with your customer's requirements and interests, maximizing their effectiveness.
3) Adaptability and Versatility
Salesforce Loyalty Management lets businesses build highly flexible and tailored loyalty programs. Its user-friendly interface simplifies the setup of programs, tiers, benefits, points, and currencies.
You can delight your customers and partners with personalized rewards and incentives that drive value, creating memorable experiences for all stakeholders involved.
Salesforce Loyalty Management lets businesses across all industries create personalized loyalty programs for both B2B and B2C customers. With flexible program classifications such as points, levels, or membership, you can design program rules, rewards, and exchange options tailored to your unique business needs.
Drive customer engagement and loyalty by offering customized loyalty programs that deliver exceptional value.
4) Provide your customers with personalized and unique loyalty offerings
Leverage the capabilities of Salesforce Loyalty Management to harness extensive customer data, encompassing website visits, interactions, and purchase history. This helps you unify customer profiles to pinpoint and target distinct segments with personalized offerings designed for your industry.
You can empower your customers to earn and redeem points not only within your brand but also across partner products or services. Furthermore, enhancing engagement and promoting loyalty by delivering exclusive and tailored experiences that surpass your brand's portfolio.
5) Program Performance Optimization
Real-time analytics and reports offered by Salesforce Loyalty Management help you to monitor and improve the performance of your loyalty program.
Get valuable insights that enable you to identify areas for improvement and optimize program rules, rewards, and exchange options.
This helps you make data-driven decisions to drive superior program performance and achieve optimal results.
6) Fast Go To Market and a Seamless Ecosystem
Loyalty Management provides seamless integrations with Service Cloud, Marketing Cloud, and Customer Data Platform because it is a native Salesforce application. It seamlessly integrates with all Salesforce clouds, creating a fully integrated commerce ecosystem.
Additionally, its robust infrastructure enables rapid program launch, delivering faster time to value compared to custom-built solutions. This helps you streamline your loyalty initiatives and maximize the benefits of Salesforce's unified platform.
7) Measure your loyalty program's ROI
Loyalty Management provides a comprehensive dashboard to measure program performance, track engagement, and monitor member acquisition.
With real-time data insights, businesses can adapt and optimize loyalty programs to align with evolving customer requirements and preferences.
Stay agile and responsive to drive maximum program effectiveness with Loyalty Management.
Also, read: Salesforce Experience Cloud: The Ultimate Guide to Features and Capabilities
How Can Loyalty Management in Salesforce Increase Customer Retention?
Salesforce Loyalty Management enables businesses to optimize customer retention by developing personalized and captivating loyalty programs. This solution empowers organizations to offer customers distinctive rewards, attractive incentives, and memorable interactions, thereby promoting strong brand loyalty.
By harnessing the power of Salesforce Loyalty Management, businesses can effectively engage and retain customers, elevating their overall customer retention efforts.
1) Finding Your Most Valuable Customers
Businesses can discover their most important customers with the help of Salesforce Loyalty Management. This technology provides businesses with extensive insights into the behaviors, preferences, and purchase habits of their customers through detailed data analysis and customer profiling.
Using this information, businesses can segment their customer bases and determine which customers are most important to their revenue and overall success.
Companies can improve their connections, raise customer happiness, and promote long-term loyalty by finding and retaining these high-value customers.
2) Create Outstanding Customer Loyalty Programs
By leveraging Salesforce Loyalty Management, integrated with Salesforce Service Cloud and CRM Analytics, businesses can establish customized loyalty programs to enhance customer retention.
With capabilities such as interactions, promotions, points accumulation, real-time offers, and conversation rates, organizations can provide personalized consumer experiences.
By promoting customer loyalty through these programs, businesses can elevate customer retention and generate sustainable business value.
3) Setting Customer Retention Goals
Salesforce Loyalty Management lets businesses establish and attain their customer retention goals with precision. By harnessing the platform's extensive features and capabilities, organizations can customize their objectives to align with their customers' distinct requirements and retention strategies.
These objectives include augmenting enrollment in loyalty programs, improving engagement levels, stimulating repeat purchases, and mitigating customer attrition.
Through the effective utilization of Salesforce Loyalty Management, businesses can optimize their endeavors to retain customers and cultivate enduring loyalty.
4) Promoting Customer Participation
Salesforce Loyalty Management is crucial in promoting customer participation and engagement in loyalty programs. It provides businesses with diverse strategies to drive maximum engagement.
Through the utilization of features like gamification, exclusive offers, tiered membership levels, and seamless integration with other Salesforce solutions, organizations can cultivate a sense of exclusivity and value among customers. This ultimately encourages active participation and strengthens customer loyalty.
5) Finding Improvement Opportunities and Implementing Changes
Salesforce Loyalty Management helps businesses in making informed decisions and improve their loyalty initiatives for improved outcomes and customer satisfaction.
By leveraging powerful analytics and reporting features, organizations gain valuable insights into program performance, member behavior, and engagement levels.
This data-driven approach helps identify areas for optimization, allowing targeted adjustments to program rules, rewards, communication strategies, and features based on customer preferences and market trends.
Through constant improvement, businesses can maximize the effectiveness of their loyalty programs and deliver enhanced customer experiences.
Implement Salesforce Loyalty Management now to boost customer loyalty and retention.
Create personalized programs, analyze behavior, and optimize performance. Contact us to get started today!
Implementing Salesforce loyalty management: What are the Steps?
To effectively implement Salesforce Loyalty Management and harness its capabilities for creating impactful loyalty programs, businesses should follow a systematic approach. Businesses can successfully implement Salesforce Loyalty Management by following the steps below:
1) Identifying Your Business's Needs, Goals, and Planning Accordingly
To implement Salesforce Loyalty Management effectively, it is crucial to align the solution with your business goals and objectives for developing a strong loyalty program. Start by clearly defining your specific goals, such as improving customer retention, increasing engagement, or fostering repeat purchases.
This enables you to customize the loyalty program's structure, encompassing rules, rewards, and benefits, to cater to the unique needs of your customers. By tailoring the program to resonate with your target audience, you can optimize the effectiveness of Salesforce Loyalty Management and attain your desired results.
2) Designing, Setting up, and Personalizing your Loyalty Management
Leverage the configuration capabilities of Salesforce Loyalty Management to tailor your loyalty program to your specific requirements.
Collaborate with Salesforce implementation partners to customize the Loyalty Management dashboard, ensuring that the necessary information is readily accessible and visible.
This allows you to optimize the functionality and user experience of the loyalty program, aligning it with your business needs.
3) Integrating it with Salesforce
Gain a unified customer experience by seamlessly integrating Loyalty Management with other Salesforce solutions. Improve customer retention rates by integrating loyalty management with sales cloud to help the sales team identify cross-selling and upselling opportunities.
Additionally, by integrating Loyalty Management with Marketing Cloud, the marketing team gains the power to drive customer engagement through personalized experiences, enhancing the overall effectiveness of your loyalty program.
4) Monitoring, Testing, and Launching Loyalty Management
Before deploying Salesforce Loyalty Management, comprehensive testing is crucial to validate the functionality of each configuration. Conduct thorough testing to ensure all aspects of the loyalty program are working as intended.
Once deployed, consistently monitor program performance, track key metrics, and analyze customer behavior to gather valuable insights.
This ongoing monitoring and analysis enable businesses to make data-driven decisions, optimize program performance, and enhance the overall effectiveness of their loyalty initiatives.
Also, read: Salesforce CPQ vs Standard Quotes: Which is Right for Your Business?
Salesforce Loyalty Management – Pricing
Three different pricing models are available for Salesforce Loyalty Management:
Starter
---
per organization per month. (Billed Annually)
Growth
---
per organization per month. (Billed Annually)
Advanced
---
per organization per month. (Billed Annually)
Conclusion
Salesforce Loyalty Management's powerful features, like point-based systems, tiered programs, personalized rewards, and gamification, enable firms to develop engaging customer loyalty programs. Businesses can improve customer retention, increase revenue growth, and build a stronger brand reputation by implementing well-designed loyalty programs using this platform. Furthermore, businesses can provide excellent customer experiences with Salesforce Loyalty Management, building long-term relationships that support ongoing business success.
Our comprehensive Salesforce Development services provide a wide range of valuable capabilities, providing your business with the data-driven insights it needs to make wise decisions. If you're ready to take your business to the next level, our Salesforce experts are available to deliver top-notch Salesforce services catered to your particular requirements. Utilize our knowledge to improve your company. To unlock Salesforce's full potential for your business, contact us today.
Also, read: Salesforce for Recruitment: Revolutionize Your Hiring Process with Efficiency
FAQs (Frequently Asked Questions)
1) Should your business choose Salesforce Loyalty Management?
For business owners in search of a CRM solution, Salesforce stands out as an industry-leading choice. By adopting Salesforce, you gain access to a powerful platform that empowers you to create customized loyalty programs, providing your customers with exclusive rewards and exceptional experiences. With its seamless integration with other Salesforce products, Salesforce Loyalty Management ensures a cohesive customer journey across various touchpoints. This integration helps cultivate customer loyalty and drives sustainable business growth. Considering these advantages, Salesforce should be strongly considered as a CRM solution for businesses aiming to enhance customer loyalty and achieve long-term success.
2) Why is Customer Loyalty Important?
While acquiring new customers may seem like a top priority in marketing, it is important to consider the significant cost associated with it. The cost of acquiring a new customer can be five times higher than retaining an existing customer. Instead, focusing on building strong customer loyalty proves to be a more profitable strategy. Loyal customers not only tend to spend approximately 65% more than new customers but also actively advocate for your brand, recommending it to others. By prioritizing customer loyalty, businesses can drive higher sales and benefit from positive word-of-mouth referrals, ultimately fostering sustainable growth.
3) What Capabilities does Salesforce Loyalty Management offer?
Salesforce Loyalty Management offers an array of features that enable businesses to establish and oversee effective loyalty programs. These tools empower organizations to create personalized loyalty initiatives that drive customer engagement, enhance customer lifetime value, and facilitate business growth. Some key capabilities include:
– A flexible and comprehensive loyalty platform; 
– A personalized loyalty program to boost the value of your business;
– Integrate loyalty throughout the entire system through a unique fact source;
– Monitor the success of the loyalty program.
4) What Industries Can Benefit from Salesforce Loyalty Management?
Salesforce Loyalty Management works as a versatile and valuable solution that brings significant advantages to businesses operating across diverse industries. Its comprehensive capabilities cover a wide array of different sectors, including retail, hospitality, e-commerce, travel, finance, entertainment, and more. Salesforce Loyalty Management delivers the adaptability and expertise necessary to implement impactful loyalty initiatives that cater to the unique demands of each industry.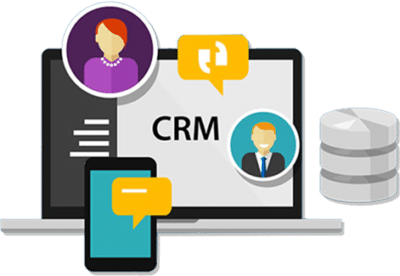 If you are new to automation and confused about Workflow or Process Builder. Need not to worry, we have got you all covered. Talk to our experts and clear all the cloudy thoughts about automation.