Business success is always directly proportional to excellent customer experience. This is nothing new in this, but in the age of bigger expectations and instant satisfaction, businesses are feeling the intensity of user and client demands even more.
Today, the rapid evolution of technology has affected our personal and professional lives. New and improved theory practices, and procedures are continually being developed with specific objectives in mind. This makes our daily lives better and easier. The outstanding Salesforce Experience Cloud product helps to significantly reduce stress and market friction between your business and the customers you serve.    
Strong brands focus their efforts on providing top-notch client experiences because they understand the importance of building brand equity. Smart, deliberate customization can produce immediate benefits and support the development of deep relationships with your customers. Therefore, businesses all over the world adopt technologies, such as Salesforce Experience Cloud, as they undertake a thorough digital transformation.
If you are not aware of Salesforce Experience Cloud (formerly Community Cloud) and are not sure of its purpose, keep reading. You will love this article, we promise!
In this article, we will talk about the features that Experience Cloud provides in Salesforce and demonstrate how it can help your business. 
What is Salesforce Experience Cloud?
Salesforce Experience Cloud is all about delivering quick, customized digital experiences, strong customer interaction, effective analysis, measurement, optimization, enhanced security, and seamless data connection. Salesforce Experience Cloud provides pre-made, editable templates that address every area of your business's operations and sales cycles. This results in helping you to make better decisions.
Experience Cloud offers the best results for you and your teams whether you are creating a service portal, a sign-up form, or an entirely new website.
Additionally, it offers resources and services for building websites, communities, and mobile apps, as well as for handling client interactions across several platforms.
Also, read: Salesforce CPQ vs Standard Quotes: Which is Right for Your Business?
What Can You Build Using Salesforce Experience Cloud?
Salesforce Experience Cloud is a set of features and functionalities based on the robust Salesforce CRM platform. Experience Cloud was made with versatility in mind.
Additionally, there are Community Cloud experts who have been trained by Salesforce. They can help different organizations in customizing this collaboration platform to their requirements.
Experience Cloud provides new channels for employee and customer contact in addition to being software for employee collaboration. 
In other words, it can be utilized for interactions between businesses or with customers, as well as for teamwork within the organization. Anytime you want to deliver a lovely external-facing engagement with your Salesforce CRM, you can develop a digital experience with its help. 
Some popular examples of Salesforce Experience Cloud include:
Human Resources Management; 
Account portal;  
Partner Portal;  
Faculty, staff, and student collaboration; 
Connecting remote workers; 
Gaining product feedback; 
Microsites; 
Industry solutions;  
Mobile app;  
Regulatory compliance; 
Help centers. 
Transform your business with Salesforce Experience Cloud services.
Elevate customer experiences, boost productivity, and drive growth.
Salesforce Experience Cloud – Features, Capabilities, and Collaboration – How it Can Help Your Organization with Digital Transformation?
Salesforce Experience Cloud is a potent digital experiences platform with a ton of clever features and capabilities to help you achieve your objectives, develop, and scale your business. Experience Cloud facilitates seamless and simple digital transformation and collaboration.
We will now go over the most key features and abilities of Salesforce Experience Cloud. This will help you understand how they can help your business grow and expand with the power of collaboration.
Copy Infographic
1) Customer 360
Sites powered by Salesforce Experience Cloud are constructed using the Customer 360 idea, providing your teams access to a single common customer perspective. Using the Customer 360 functionality, you can better understand your clients' behaviors and cater to their specific requirements.    
2) Centralized data management
Your sales, marketing, and support teams can collaborate within a single database with the help of Experience Cloud, which unites them.
Customers, partners, and workers can all access the data in your Salesforce CRM with the Salesforce Experience Cloud, which also ensures security, accurate reporting, enhanced productivity, and scalability.
Additionally, you can decide what information to show for each category of community members.    
3) Templates – Ease of Operation and Speed
Now create responsive experiences that you, your clients, or your partners will need using Salesforce Experience Cloud's pre-made templates. You can save a ton of time by simply choosing from a vast range of pre-configured templates.
You also have the option of creating your templates. Additionally, because of how user-friendly it is, Salesforce Experience Cloud administration and operations are sped up and made simpler.    
4) Personalization – Focus on the requirements of the customers
With Salesforce Experience Cloud, you can manage how visitors interact with your website and only deliver content that is relevant to their needs and interests. Using the Audience Targeting function, you can personalize your Salesforce Experience Cloud website.
Using this, you can create multiple page iterations and distribute them to various audiences to satisfy their unique content needs.     
Also, read: Salesforce for Recruitment: Revolutionize Your Hiring Process with Efficiency
5) Analytics and Tracking
Salesforce Experience Cloud users can benefit in several ways, such as by boosting sales, providing excellent customer service, advertising goods or services, etc.
To track and analyze the development of the business, users can get and organize all the data needed to build reports and dashboards.
Users can simply modify the websites to suit their demands with the help of the platform's high degree of configurability.
They can create reports and showcase data in dashboards to assess how your company is performing across different areas. This results in providing your clients and partners with the insights they need.     
6) Integration of third-party apps 
The integration of third-party apps with Salesforce Experience Cloud enables businesses to utilize more resources to boost productivity and user experience.
Additionally, you can employ apps from Salesforce's current library of partner-based third-party apps to develop and expand the functionality and capabilities of your site. This helps in improving the user experience on your site or portal.     
7) Knowledge, Groups, and Support
Enable a knowledge base with articles, FAQs, notes, documents, etc. on your Salesforce Experience Cloud site to provide your customers with the best possible help.
You can automate the creation of cases from queries that fulfil certain criteria by using the automation features of Salesforce and setting up processes in Flow Builder.
Plus, you can improve self-service and collaboration on your Experience Cloud site by enabling site visitors and members to browse and join the groups they like.
8) Flexibility, Adaptability, and Customization Capabilities
Developing your website or application is more expensive than using Salesforce Experience Cloud. Experience Builder is one of Salesforce Experience Cloud's best features.
You can build unique sites that are in line with your brand identity because of their limitless flexibility and complete customizability options.
By choosing and changing page layouts, personalizing, or modifying prebuilt themes, modifying colors, and fonts, uploading images (such as a company logo or header image), and/or configuring additional theme settings as necessary, you can customize the design of your website.
The Salesforce Experience Cloud integration is well-matched to your Salesforce solution and makes it easier to integrate with future features that your business will need. 
9) Provide Self-Service Options
Today's customers expect to find the information they need fast and conveniently. Businesses can use Salesforce Experience Cloud to provide them with self-service options to live up to this expectation.
Making a knowledge base that customers can use and searching for solutions to frequently asked problems is one method to accomplish this.
You can also set up a discussion board where people can interact with one another, ask, and answer questions, and offer advice.    
Chatbots, which use artificial intelligence to instantly react to user inquiries, are another effective self-service technology. Utilizing chatbots within Salesforce Experience Cloud results in a seamless and effective customer experience.    
Additionally, you can also use AI-driven case deflection to point customers toward relevant resources before they submit a support case. This strategy not only frees up your support staff's time but also provides customers with the power to handle problems on their own.    
Also, read: Salesforce Service Cloud Use Cases with Examples
Final Words
Salesforce Experience Cloud is a powerful tool for developing engaging, personalized, and seamless customer experiences. It is one of the most effective portal solutions available. Experience Cloud makes customer and partner management fun by making it a compelling and engaging journey. And customer happiness is very important for any business's success. As seen above, Salesforce Experience Cloud can help you accomplish this. Additionally, a Salesforce partner can help you design your Salesforce Experience Cloud engine for a flawless customer experience. Utilize Salesforce Experience Cloud to its fullest extent to design a digital experience that meets and exceeds your consumers' expectations. 
Cynoteck is a Salesforce partner that provides a variety of Salesforce advising, migration, development, customization, and integration services. As an innovative Experience Cloud consultant, we connect the right people at the right time to deliver the required results in an efficient and simplified manner.
Also, read: Salesforce Use Cases: How Companies Boost Sales with CRM
FAQs (Frequently Asked Questions)
1) What is Salesforce's Experience Cloud, and how does it differ from communities?
Salesforce Experience Cloud (formerly Community Cloud) is a digital experience platform based on the Customer 360 platform. Using this platform, you can build online communities for clients, partners, or staff members which improves audience engagement. Salesforce highlighted that the main goal of Experience Cloud is to improve online community experiences.
2) What are the advantages of Salesforce Experience Cloud for businesses?
A Salesforce-powered platform Known as the Salesforce Experience Cloud enables businesses to build branded spaces in the form of websites, portals, forums, and more. These spaces help businesses develop powerful connections with their clients, partners, and staff members and enable thousands of stakeholders to work together in real time. Experience Cloud in Salesforce provides rich customer experiences, increasing team productivity, and creating new opportunities. This results in the strengthening of your business ecosystem. This program can also be used to manage your partner relationships more skillfully. 
3) How secure is Salesforce Experience Cloud?
The reliable Salesforce Platform provides the foundation for Experience Cloud. Businesses all over the world, even those in the most strictly regulated sectors like financial services, healthcare, and government, rely on the platform's strong and adaptable security architecture. It offers the highest level of security with controls over everything from user and client authentication to administrative rights to the data access and sharing architecture.
4) What mobile options does Salesforce Experience Cloud offer?
Salesforce Experience Cloud can be used in a variety of ways on mobile devices. Experience Templates make it simple to offer a rich experience that can be accessed on any mobile device because they are entirely responsive. Customers can furthermore use the Salesforce Mobile SDK, which is now accessible to all Force.com and Database.com developers, to build a customized mobile application for their community. So, it can be said that all portal and app themes are responsive and 100% mobile optimized to help deliver stunning experiences on your customers' mobile devices.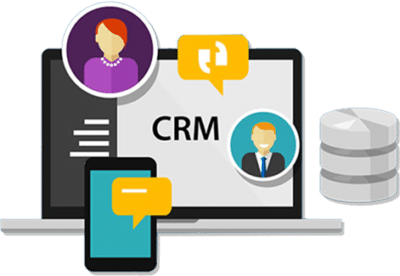 If you are new to automation and confused about Workflow or Process Builder. Need not to worry, we have got you all covered. Talk to our experts and clear all the cloudy thoughts about automation.