Repeat business is the main source of income in the B2B e-commerce sector. Therefore, personalized customer experience is important here, it boosts sales and loyalty as well. Applying a unique B2B commerce strategy in the CPQ and billing technique for each client is one of the most important steps on the path to improving revenue development.  
Salesforce CPQ stands for "Configure, Price, and Quote". CPQ automates the quoting process, which helps salespeople close deals more quickly, more selling. Users of Salesforce CPQ can quickly create multiple quotes for a single customer. But it can be difficult to understand when and where to use Salesforce quotes, especially for those who are unfamiliar with Salesforce CPQ processes. 
What differentiates Salesforce CPQ from Standard Quotes and how does it help businesses in delivering superior customer service? What is a few ways Salesforce CPQ improves the customer experience?
We will cover all the information and specifics on all of these in this blog. But first, let us go through what Salesforce CPQ and Standard Quotes are. 
Salesforce CPQ: Overview 
Salesforce CPQ is a native Salesforce platform solution for configuring price quotes for customers. It offers integrated functionality for automated sales quoting. For example, Guided Selling, Guided Pricing, and Discount Schedules. It is made to offer precise pricing and quotes for any situation involving a product configuration.   
CPQ improves the adaptability and flexibility of your sales team. Furthermore, regardless of how difficult the process is, the entire quote procedure is automated. As a result, it reunites several internal teams and saves time. You can create precise and timely quotations without ever leaving Salesforce.    
Salesforce CPQ can produce ideas, estimates, and contracts based on your business's requirements. Additionally, because CPQ is scalable, both small and large businesses can use it.
The Salesforce platform hosts Salesforce CPQ. It uses common components and configurable prebuilt functionality. Making scaling simple as your sales processes evolve.
Salesforce CPQ also generates renewal quotations based on previous quotations. Consequently, saving you time by removing the necessity for reentering information. With reports and dashboards that Salesforce CPQ lets you build, you can gain more business insights into your CPQ process.
As Salesforce CPQ is integrated with Sales Cloud, Service Cloud, and Einstein AI, it has some powerful capabilities. Some of its features are:    
Product validation with multiple records;
Automated quotation and contracts renewals;  
Creation of quote documents on demand; 
Options for advanced discounts, including partner/distributor, multi-tiered, automated, and volume; 
Custom product bundling; 
End-user automation – Product rules, price rules, discount schedules, and option constraints;  
Asset pricing and subscriptions. 
Read more in detail: What is Salesforce CPQ (Configure, Price, Quote)?
Salesforce Standard Quote: Overview
A quote or quotation is a document outlining suggested costs for any good or service. The Salesforce Standard Quote is a built-in module accessible through Sales Cloud Professional, Enterprise, and Unlimited Editions and Performance and Developer Editions.
The Salesforce will immediately associate our quote with the product when we add a product to an opportunity. This enables users to create and email the quote to the customer.
Multiple quotes can be connected to a single opportunity, but only one of them—your principal quote—can be synchronized with the opportunity record. The only information synchronized with the opportunity is the specifics related to that quote and its line items.    
Standard Quotes include the essential capability for producing quotes, although they might not have all advanced options found in CPQ. These quotations include basic quoting characteristics like:    
Standard asset and contract objects;
Support for several currencies;
e-signature tool integration;
Standard product and price book objects; 
Standard approval process;
Creating simple quote documents; 
Introductory discounting, list pricing, and bundling features.   
For businesses with basic quoting requirements that do not require advanced functionality, the Standard Quote Object is perfect.    
When we compare Salesforce CPQ vs Standard Quotes based on several factors, in the next section, then you will have a clearer understanding about what each of these is capable of.    
Also, read: Dynamics 365 CPQ integration vs Salesforce CPQ – which one's right for you?
How is Salesforce CPQ different from Salesforce's Standard Quoting – Salesforce CPQ vs Standard Quotes?
Salesforce does have a pre-built quoting object, but it is significantly less functional than a CPQ tool. Salesforce CPQ is a paid service, but it provides your sales process with more functionality and flexibility.
Based on the unique demands and requirements of your organization, there are several considerations to consider when deciding between Salesforce CPQ (Configure, Price, Quote) and Standard Quotes.
Here is a thorough feature comparison of Salesforce CPQ vs Standard Quotes:
Copy Infographic
1) Product Configuration 
Standard Quotes: You can manually add products to a quote using Standard Quotes and define quantities and prices.
Salesforce CPQ: CPQ offers advanced product configuration features that let you define product characteristics, guidelines, and dependencies.
2) Product Bundling and Relationships
Standard Quotes: Product bundling is not a pre-built feature of Salesforce standard quoting. To add the options users, want to the quote, the user must browse the full product list, which can be time-consuming and error prone.
Salesforce CPQ: CPQ enables the building of customized product bundles. It ensures accurate bundling, manages price changes, and makes complex product configuration management easier.
3) Product Validation    
Standard Quotes: Using the standard validation rules, products are verified for the Salesforce standard quotation process. The ability to compare tables, related records, etc. is not flexible enough. The standard validation rules are used for product validation for the Salesforce standard quotation.    
Salesforce CPQ: In Salesforce CPQ, different product validation rules are available. These rules provide the ability to compare a product choice, quotation, or quote line to user-defined cases and take appropriate action. Four main categories of product rules exist Alert, Validation, Selection, and Filter.    
4) Document Generation and Quote Templates
Standard Quotes: Standard Quotes provide basic document creation and quotation template customization options. Salesforce standard quote templates include Images, rich texts, lists (from the linked list of the quote), and fields from the quote, account, opportunity, contact, organization, and user.    
Salesforce CPQ: CPQ offers advanced document generation with customizable templates, enabling you to produce professional quotations, contracts, and proposals. CPQ supports branding, dynamic content insertion, and layout customization.
The template is divided into parts where specific content, such as line items, signature fields, and terms and conditions, can be changed. Also, users can apply filters to the sections to determine if a particular section appears in the created document for customers.    
5) Discounting and Pricing 
Standard Quotes: You can set manual pricing and apply discounts on individual products or the entire quote. Users can therefore apply discounts to every quote line item they include in quotes.     
Salesforce CPQ: CPQ has a rich set of price features, such as tiered pricing, percentage-based discounts, volume discounts, and complex pricing rules. It uses dynamic price calculations based on set principles to ensure accurate and dependable pricing. Additionally, it allows various discounts, including partner and distributor discounts.       
6) Guided Selling 
Standard Quotes: Guided selling capabilities are not offered by Standard Quotes.    
Salesforce CPQ: By providing a series of questions or prompts to lead sales professionals through the setup process, CPQ allows guided selling. It makes sure sales representatives choose compatible products and options, minimizing mistakes while improving client satisfaction.    
7) Orders and Contracts 
Standard Quotes: This functionality is comparable to CPQ in terms of common usage; however, it lacks flexibility in quote line grouping.     
Salesforce CPQ: Salesforce CPQ can automatically create a contract when an opportunity is closed or won with all the products in the primary quotation. Users can also make separate orders for different product families, line groups, etc.     
8) Approvals and Automated Workflows 
Standard Quotes: Standard Quotes may need manual workflows outside of Salesforce and have restricted approval possibilities.    
CPQ: CPQ has customizable approval workflows that let you set approval standards based on factors like discount percentage, quote value, or product category. This results in a streamlined approval process.    
9) Reporting and Analytics 
Standard Quotes: Standard Quotes in Salesforce offer the most basic reporting capabilities.
CPQ: CPQ provides comprehensive reporting and analytics capabilities. It offers insights into important parameters including quote-to-cash cycle time, win rates, and average deal size. 
10) Subscriptions 
Salesforce CPQ: CPQ is used to co-terminate subscriptions on contracts and renewals, streamline subscription sales, and automate pricing. Additionally, this makes it simple to modify subscription sales contracts.     
Standard Quotes: Salesforce standard quotation does not provide this feature as a native one.    
Your Salesforce edition matters a lot here. This is because your Salesforce edition and licensing may affect the features that are available to you.
To evaluate whether quoting solution— Salesforce CPQ vs Standard Quotes—best satisfies your needs, consider these above-defined specific features against your organization's unique requirements.       
Also, read: Chatbots and Salesforce – Top Recipes for Maximum Conversions
How to get the most out of CPQ?
If your business follows a typical selling process from lead generation to negotiation to closing the transaction, then CPQ is right for you. The process of implementing Salesforce CPQ takes an exceptionally long time.
You need to apply the outcomes of the above-defined metrics for your software's improvement. Closing deals in a competitive business environment demands precise and immediate quotes.
No matter how big or little your company is, by increasing the number of proposals in your pipeline, you can grow your business. Therefore, CPQ integration will speed up the completion of deals. Your teams' improved understanding of what is provided will be reflected in your KPIs due to CPQ.
Also, read: Using Salesforce with the Subscription Revenue Model
Conclusion
You must have now understand the differences between Salesforce CPQ vs. Standard Quotes, and which one is ideal for your business, as per your business requirements. Standard quotes can be used to create a useful sales process, but this will all rely on the client's requirements. Customers who do not need a lot of quotations daily, do not have a lot of options for products, and have a little budget should use Salesforce standard quoting. However, it consistently falls short of Salesforce CPQ. Therefore, CPQ is the best option if your sales staff wants a powerful system with intricate pricing, bundling, and quotation generation capability.    
CPQ claims that its quote creation process is 10 times quicker than that of other quote generators. This will enable you to provide correct pricing to your customers and every sales order has a 95 percent reduction in approval time. As a result, your customers will get a prompt service.    
We will be happy to help you with all Salesforce services, including Salesforce CPQ implementation from scratch, Salesforce Standard Quoting optimization and customization, upgrading and customizing your current Salesforce CRM, and more.    
Optimize your sales process with Salesforce CPQ.
Experience seamless implementation and unlock the full potential of your sales team. Get started now!
FAQs (Frequently Asked Questions)
1) What is Salesforce CPQ and Why is it important to prioritize Salesforce CPQ?
Salesforce Configure, Price, and Quote (CPQ) solution helps the sales team produce accurate quotes and get rid of critical redundancies in the current sales process. The sales team can quickly create sales quotes using tools in Salesforce CPQ to optimize aspects like modifications, optional functions, quantities, and discounts.
Salesforce CPQ outperforms the competition in terms of quote-to-cash rate. It takes time for new reps to adjust and perform at their best. Here, Salesforce CPQ enables new salespeople to become productive 30 percent more quickly. 
2) How is Salesforce CPQ different from the Salesforce standard quoting?
Although Salesforce already has a quotation object. However, it is significantly less reliable than a Salesforce CPQ product would provide. Salesforce CPQ is expensive. However, it improves the functionality and adaptability of your sales process.        
3) What industries can use the Salesforce CPQ?
The sales team of an organization uses CPQ software as a sales tool. They usually use it to generate quotes more quickly and accurately for orders that customers have placed.
Information technology and services, healthcare, manufacturing, telecommunications, education management, financial services, marketing and advertising, retail, life sciences, and other industries can all use Salesforce CPQ. CPQ works well with ERP software, CRM & CLM platforms, and other business-related software that enables firms to integrate and maintain data accuracy. 
4) How long does it take to put Salesforce CPQ into work?
Implementing Salesforce CPQ is the technology that enhances your current sales process and encourages your sales team to focus on more profitable tasks. Implementation can take a few weeks even though small enterprises are said to have fewer complications. But for medium- or large-scale organizations with significant levels of complexity, several months are needed for a successful implementation.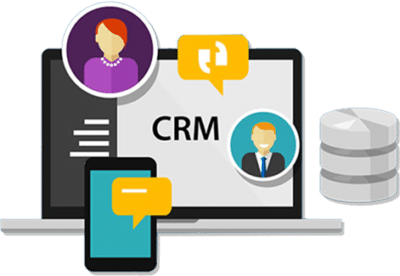 If you are new to automation and confused about Workflow or Process Builder. Need not to worry, we have got you all covered. Talk to our experts and clear all the cloudy thoughts about automation.