If you are in the industrial ecosystem, you must have been aware of the top CRM in the market today i.e., Salesforce. Also, you would be familiar with the understanding that how Salesforce has risen to become the top CRM platform globally. If not, don't worry, we will brief you with the same.
Salesforce, with the help of its several clouds, acquired tools and technologies, and easy integration with top tech stacks has created a network that has changed the game for businesses all over the world. In this blog post, we will mainly cover about using Salesforce for recruiting, how it can help and make this process more efficient. Plus, how businesses can use it to their advantage and get the most value from your Salesforce investment.     
Managing and streamlining your recruitment processes can be difficult. But not to worry; Salesforce can help. Salesforce will provide you with a uniform platform to efficiently manage your hiring processes from candidate application receipt through onboarding.
We, at Cynoteck, have helped our clients in streamlining their HR processes by developing a unique Salesforce application that focuses solely on their hiring requirements. And the best part is that we implemented this change in the Salesforce without disturbing their business operations.   
How can Salesforce help in the Recruitment process?   
Salesforce is a comprehensive solution that helps businesses with a range of use cases, from analytics and customer care to sales and marketing. This customer relationship management (CRM) software provides numerous solutions for prospect organization.
This includes new hire onboarding, human resource management, and other areas for the recruiting sector. You can efficiently simplify the hiring procedure and enhance the working environment for new hires by integrating Salesforce's toolkit into your business. 
Also, read: Salesforce Sales Engagement Mastery: Proven Strategies for Efficiency and Success
Make your recruiting more powerful, scalable, and automated with Salesforce
Salesforce helps you improve your recruiting efforts and achieve superior results in terms of efficiency, effectiveness, and scalability in your recruitment and hiring processes. Here is how it helps:    
Copy Infographic
1) Salesforce enables a quicker and smarter hiring process
For several reasons, recruiters can find it difficult to keep and hire potential employees. Frequently, a candidate declines a job offer because the employer took too long to react to the applicant's application. And in the meantime, the candidate accepted a job offer from another organization.
Salesforce advanced recruiting capabilities can be useful in these circumstances. With the help of these resources, organizations can automate and streamline their hiring procedures to evaluate prospects more quickly and decide whom to hire. This makes it simple for organizations to identify new possibilities with existing or potential clients.    
2) Salesforce lessens the burden of administration
A large majority of the time spent by recruiters is on smaller tasks like creating candidate profiles, engaging with workers, and exchanging information across departments. As a result, recruiters are unable to focus on strategies for improving the applicant experience and luring top talent to their companies.
Still, Salesforce automates some of these administrative duties, making recruiters more effective. This furthermore enables you to easily include matches into your recruitment workflows or to modify the matching criteria to target your findings more.    
3) Maintains uniformity and compliance
Both consistency and compliance are equally important. Every employee in the organization should have access to a set of simple, understandable rules, and compliance with those rules. Having this done means these rules are applied consistently and regularly.     
For internal promotion, Salesforce has three criteria: time in seat, performance, and support. The Salesforce's internal recruiting collaborates cross-functionally with everyone from external recruiting to sales strategy. This helps in understanding the direction the business is taking and provides a seamless hiring process.       
4) Salesforce helps in streamlining the candidate experience
Applying for a job and joining a new organization can be a stressful procedure if there are several pieces of software involved. During the hiring process, some candidates might experience stress and frustration, which could result in greater turnover rates.
But candidates and hiring managers may both speed up the process with a fully integrated platform that manages every part of hiring.
Candidates experience a happier hiring process as a result, and they have a more positive impression of the company.
This makes it easier to bulk import open positions at current clients or new potential customers into Salesforce for recruiting. This furthermore ensures that no opportunity is lost.    
Also, read: Salesforce Service Cloud Use Cases with Examples
5) Transparency for all: Managers and internal recruiters as well
Both managers and employees should be open and honest. A well-defined career path and a clearly stated goal do not mean the end of transparency.
Recruiters and hiring managers must make sure candidates have a positive experience when applying for a new position at a company by keeping them informed at every stage of the process.
They also need to be considerate of how disappointed an internal candidate may be if they do not get the position. Using Salesforce for recruiting, they can also prevent internal recruiting from causing attrition.     
6) Salesforce helps in the management of training and learning
Learning is crucial, and it frequently falls to HR to ensure that team members focus on achieving objectives related to mandatory compliance and safety training and role-specific certifications.
Your HR staff can create unique training modules based on each employee's unique job requirements. This can be done using one of Salesforce's learning management solution apps, and continuously track progress.
This will make it simple for your team to see how effective teams and specific individuals are succeeding in acquiring new skills and fulfilling compliance obligations.    
7) Salesforce can help with data about the health and safety of employees
As we have seen in the light of the COVID-19 epidemic in particular, HR has a crucial responsibility in monitoring employee safety and wellness statistics.
You can simply manage and automate staff operations to maintain compliance with your organization's health and safety laws using Salesforce employee wellness solutions like Workplace Command Centre.
You can also receive data insights to help you define your operations strategy.     
8) Salesforce provides you with more control over the recruitment process 
Organizations often follow a procedure like the sales and marketing funnel to hire new staff. They will need to increase awareness of their roles and organizational culture, discover qualified applicants for these openings, and use the hiring process to turn these applicants into employees. 
These teams can track a new hire's development and make sure that they feel integrated into the workplace using Salesforce for recruiting when they first join the company. This raises staff engagement and retention rates, which strengthens and improves organizational culture as well. 
Also, read: Salesforce Use Cases: How Companies Boost Sales with CRM
Final Thoughts: Implementing Salesforce with Cynoteck
Salesforce places a strong emphasis on employee retention for a variety of reasons, including company culture as well as sustainable growth, and business outcomes. It is a unique platform that can be used for a range of corporate use cases, from hiring and onboarding to ongoing project management. By utilizing Salesforce for recruiting, you can manage your human resources operations more successfully. This helps you with better data as a reference, helping you in creating a team that is more productive and engaged.     
But, for this, you need an expert with experience implementing, configuring, and customizing Salesforce in these circumstances. Cynoteck can help, we have helped businesses from all sectors and industries in utilizing this platform and enhancing their capabilities. To schedule your free consultation and discover more about the Salesforce implementation process, contact us right away. 
Also, read: Salesforce Report Types for Best Data Visualization
FAQs (Frequently Asked Questions)
1) How can Salesforce help companies in the hiring process? 
Salesforce connects the whole client and candidate processes, enabling you to consolidate them into a single view. Offering tools for candidate monitoring, sourcing, and communication automation helps speed up the hiring process. Additionally, it also makes possible centralized data administration, reporting, and interaction with other HR systems. This enables you to provide seamless service across all touchpoints and create consistent multichannel experiences for a more individualized experience.     
2) Can Salesforce improve communication between hiring managers and recruiters? 
Yes, Salesforce's collaborative features make it possible for hiring managers and recruiters to collaborate more efficiently. They can collaborate on evaluations, share candidate data, and follow developments in real-time. A 360-degree perspective of both clients and prospects provides recruiters with the potential to provide linked, value-added services that go beyond traditional sourcing techniques.     
3) Is it possible to integrate Salesforce with other onboarding platforms, as well as other HR software? 
Yes, Salesforce can integrate with other HR systems to allow for smooth data flow between systems. It can furthermore integrate with onboarding platforms to speed up the process of going from hiring to onboarding as well as for synchronizing employee data as well.     
4) Is reporting and analytics for hiring metrics available in Salesforce? 
Yes, Salesforce does indeed offer powerful reporting and analytics tools for hiring data. To obtain knowledge and make informed judgments, recruiters can monitor key metrics including time-to-fill, source of hire, and candidate pipeline analysis.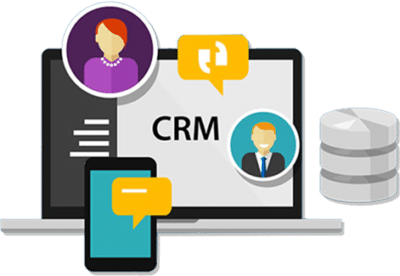 If you are new to automation and confused about Workflow or Process Builder. Need not to worry, we have got you all covered. Talk to our experts and clear all the cloudy thoughts about automation.