As technology continues to evolve every day and different businesses adopt these technologies and grow, in the same manner, these products that support them improve and grow. One such technology that is helping businesses today is the Salesforce Community Cloud.
Salesforce is one of the most popular customer relationship management solutions in the world that brings customers and companies together.
This one integrated CRM platform covers a variety of features for all your departments such as sales, commerce, marketing, service, and a single shared view of each consumer that they can contribute to different parts of their operations cohesively.
Businesses today use Salesforce to know their customers, connect with them on a variety of levels and further grow their customer base.
Digital growth has changed the way how we communicate with the world. But, with the growth of automation for efficiency, there is something that seems forgotten among us and that is simply the feeling of being connected.
It is the key to supporting and maintaining sales, teams, and administrative leadership to grow. Also, this is something that the employees, customers, and managers equally crave, for getting a real, human interaction.
Now, this is the reason why Salesforce Customer Communities exist; a remarkable approach to drive connections that will considerably influence the growth of your business for better results.
Because today, the ability to communicate and collaborate in this digital age has grown to be the main focus of any business.
Interaction with clients, employees, and consumers is essential for the success of every business or organization.
Salesforce Community Cloud is an online platform that builds branded web portals for responsive consumer, employee, and partner engagement. It is primarily a framework for businesses to quickly create branded portals that can be optimized and customized for mobile.
What is a Salesforce Community?
A Salesforce Community is a CRM solution that helps you to build a digital cloud-based space within which you can communicate and share information.
Different businesses and brands can build various communities that service different groups and organizations.
Businesses use Salesforce customer communities to build a digital space where consumers are free to engage with your business and can also access information easily.
These communities are aimed at fulfilling all the requirements of the customers.
Salesforce communities are simple and uncomplicated to set up with simple-to-use templates and tools. These are designed to accommodate the standard Salesforce features inside of businesses that use this platform.
There are many different types of communities that businesses can design using the Salesforce community cloud, depending on their internal requirements, like the customer communities, employee communities, and partner communities.
Read here in detail: What is Salesforce Community Cloud?
Top 5 Reasons to Use Salesforce Community Cloud
Now, we are going to highlight the top 5 reasons why should you integrate Salesforce customer communities into your business:
Copy Infographic
1) Gives Improved Customer Experience, Brand Experience, and Brand Connect
You can customize salesforce communities in a variety of different ways, you can customize the look to make certain that it resembles your company's branding. Making these changes is simple and intuitive.
A customer community does not just empower customers to engage with other customers and employees within your organization, but it additionally enables them to see engagements between other consumers and teams as well.
Customers have access to self-service options like articles and FAQs on the portal. They can raise their concerns and receive continuous service support.
Online user forums improve consumer experience by providing consumers a platform to communicate and collaborate.
This builds a powerful brand connection between the users and the company and helps in customer satisfaction, and loyalty, and improves customer retention.
2) Customer Communities and Partner Communities
These communities provide businesses some new methods to connect with prospects and customers, deliver effective customer service, impact buying behaviors and develop trust.
Salesforce customer communities are particularly relevant for a B2C business where a community helps in providing continued assistance and building a knowledge center for the consumers.
This community is used as a channel between businesses and their consumers with a self-service option so that consumers can set a flag and get service support.
Salesforce partner community on the other hand helps businesses for having effective partner management. It assists in collaborating with its different vendors, suppliers, and other partners.
This partner community gives a platform where partners get all the necessary information such as updates about product developments, training, etc.
It also gives B2B sales executives access to customer history, empowering them to enhance their productivity.
Also, read: Salesforce leads vs Contacts vs Opportunities – Maximize functionality
3) Empowers the Employees by Providing Flexibility and Speed
Salesforce Community Cloud enables employees and Salesforce developers to communicate and support each other for projects.
By making information and data accessible from anywhere through the web on mobile and by merging different sets of data over different company units, this simple-to-use platform makes information easily accessible.
Salesforce Community Cloud helps in creating customized and brand-specific communities quickly and seamlessly.
This Salesforce Community Cloud offers a positive customer experience, employee engagement, and enhanced communication among different business stakeholders.
Businesses can strengthen their core systems by using its framework and allowing their people to make data-driven decisions in real-time.
It also provides a transparent view of consumer trends and keeps the company connected with its audience.
4) Salesforce Communities are Mobile-enabled
Owning the capability to access information on the go is more valuable in the modern-day workforce today.
Salesforce Community Cloud is already mobile-enabled, this is another very important advantage of employing Salesforce Community Cloud. You don't need to create a separate mobile component which can otherwise significantly increase the cost.
However, you may need to optimize it for mobile with responsive design when customizing your branding, user experience and processes specific to your requirements.
You may also require a Salesforce support partner with expertise in mobile and Community Cloud deployment to create the best possible user experience.
Also, read: How to go about Salesforce outsourcing with minimal risks for your business
5) Enhances Supply Chain Management and Reduces Costs
Without the proper tools in place, supply chain management becomes challenging.
By utilizing Salesforce Communities, businesses get access to various tools that can help them to enhance how they engage with vendors and manage supply chain management.
You could use these communities to control distribution and check the in-store installation of products. You can check for any issues in supply chain management and interact instantly with stakeholders.
This Community Cloud has pre-built custom templates and third-party apps, which helps reduce the costs incurred in designing customized in-house solutions.
With this Community Cloud, businesses can develop a good engagement with their customers and employees.
Businesses do not need to waste extensive amounts of money on building affirming brand stories online over different portals, this saves money spent throughout that process.
Also, read: 16 Salesforce tips and tricks for Improving your Sales Process and Boosting Revenue
Also, watch our video on – An Overview of What is Salesforce Community Cloud | Key Benefits and Capabilities | Cynoteck
Conclusion
Salesforce Community Cloud can help improve your business's progress. These Communities provide your customers a platform to communicate with your business, and with each other, and get the advantage of high-quality service.
If you are looking to profit from improved customer engagement, boost sales, improve customer satisfaction, employee connectedness, and the capacity to interact and collaborate with your consumers, including data insights, then you should be considering these Salesforce customer communities.
Despite the size of your business, you can create a completely functioning portal for your consumers and completely customize their online customer experience.
This software solution can be seamlessly integrated with the systems that you currently own. With such a wide extent of customization, you can make it as easy or complex as you want.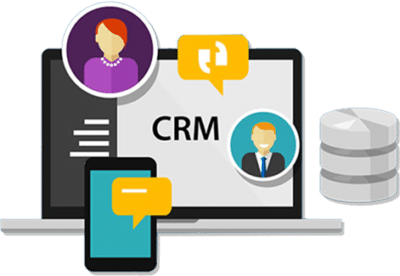 If you are new to automation and confused about Workflow or Process Builder. Need not to worry, we have got you all covered. Talk to our experts and clear all the cloudy thoughts about automation.