Contacts and Leads are the main livelihoods of Salesforce: without these, there would be no Opportunities! A successful marketing strategy is useless unless your potential clients taste the attraction you've employed to bring them. Those who have experienced the attraction but have not still been converted into are what you would term as "leads." Leads serve as the building blocks of something that could be an actual sales opportunity. However, many times, several leads drop from being converted into "contacts." 
Accurate assignment of a Lead, Contact, Account, and Opportunity is one of the most significant aspects of a Salesforce funnel. It is additionally one of the most misinterpreted features for most firms that set up Salesforce for the very first time. While every firm will possess its own set of rules to conclude what creates a Lead and an Opportunity.
Salesforce, which is a SaaS-focused CRM covers you with the filtration need for "contacts" and "leads." The CRM achieves this with the help of a unique feature inside its system called the "Lead Object." This Salesforce lead object provides the proper adoption of some best practices. Agents are supervised on which clients they need to send specific marketing promotions like SMS, emails, or voicemails. 
There is a definite distinction between your "leads" and your "contacts". On one hand, your relationship with "leads" normally finishes as soon as people get a hold of your marketing promotions. Another common characteristic among "leads" is, they can simply be operated by sales development reps. On the opposite hand, "contacts" are more related to accounts, opportunities, and revenues. 
Now, we will be sharing some remarkably smart additions that you can make to your Contact and Lead objects to change the way you work with these records including the business processes around them. The most beneficial part here is that you can implement all these developments today, and utilize them in every business you work in, and preserve yourself and all your user's years of future difficulties and critical data.
Also, read: 16 Salesforce tips and tricks for Improving your Sales Process and Boosting Revenue
This article will aim to provide some general rules about when to treat something as a Lead and when to convert it into an Opportunity.
Breakdown of Salesforce Leads vs. Contacts
Utilizing both Contacts and Leads is the Salesforce default way, but it generates complexity. These leads serve as their own object having no previous purchase history. They may have reached you through interaction at a trade show, or Contact Us form, or a phone inquiry. By this time, you are will not be sure if the Prospect has a definite requirement for your product or service. These leads at some point get converted into Contacts, which cannot return to Leads again. Contacts are consumers, partners, or associates and need to have an Account. 
After evaluating some marketing stuff, the Prospect may request a quote or a sample–showing a serious interest in your offerings. This kind of action could qualify a Lead, making them eligible for conversion into an Account, a Contact, and an Opportunity. In some instances, Leads are matched to existing Accounts through the conversion process.
Contacts are usually consumers, or members like contractors, regulators, etc. They are engaged and make a part of your daily business activities. Customer Contacts are placed under Accounts and are tied to Opportunities. If you are converting just the qualified Leads, this will help you maintain accurate data as Opportunities will populate only under sales-ready Contacts.
There are some main approaches that you need to keep in mind:
Use Contacts and Leads 
Convert everything into Contacts
Leads – at an appropriate point get converted into Contacts. They can never become leads again.
Contacts need to have an Account.
Opportunities need to have an Account.
Contacts may be linked to Opportunities, but it's not needed. 
Also, read: Salesforce ROI calculator – know when upgrades are right for your business
Looking for Salesforce Development & Integration Services
Send us your requirements. We will get back to you with a quote.
Salesforce Leads vs. Contacts vs. Accounts:
To get a clearer understanding of these concepts, let's split them one by one:
Copy Infographic
Lead: A lead is a new individual or business entity that has entered your database. A new prospect that you have not yet sold to during the past. Your representatives need to qualify them before they can proceed further.
Contact: Particularly, in an individual whose contact information is inside your database and has been qualified. They will serve as a part of an organization or business that you are trying to sell to, but they can be also someone that you know individually or can also be a referral partner.
Account: A business organization or entity you plan to sell to whose information is within your database. You may have many contacts saved who are all part of this same account.
Opportunity:  Salesforce defines an opportunity as a deal in progress. The lead has been qualified and vetted, plus your AEs may be working with them to set contracts.
Contact and a lead are the only two objects in the system that represent a person. A lead cannot grow in an opportunity.
Also, read: 7 ways CRM improves your customer experience and boosts revenue
Now as the conversion from lead to contact occurs, the sales rep interacts essentially with the opportunity record. From where it lets your sales process push it to a close. 
Earlier marketers brought in the best leads as they could, and salespeople tried to close sales with them. But presently with the predominance of enough good data during the current sales environment, and with an excess of sales tools like DiscoverOrg and ZoomInfo, several B2B businesses attempt to move toward account-based sales (ABS) model instead of a leads-based sales model. 
According to research, around 86% of sales and marketing experts claimed their B2B organizations had started practicing targeted account strategies.
Data is no longer messy or inaccurate. Innovative processes and technologies have provided sales teams the capability to reach highly structured data like they never before. With various tools available inside Salesforce, sales representatives can reach data concerning multiple people inside the same target organization — truly, all their contacts across an entire account.
This insight not only helps to notify the sales process but also empowers the marketing team to run a more personalized and targeted account-based marketing (ABM) campaign than before.
Also, read: The Guide to Salesforce Deployment checklist
Salesforce Opportunities as Leads
During the discussion of Salesforce Contacts vs Leads, this thing remains behind and does not come into focus, to simply utilize Opportunities as Salesforce Leads. If you wish to optimize reporting above everything else, then you should generate an opportunity for each lead. This may seem like madness, but various people do this. Here, first, you are required to convert all the Contacts over.
This results in streamlining leads to revenue conversion rate reporting, but with tons of issues. It seems like a large shortcut, but it's a hole of darkness and evil. If you execute that, just decide to keep everything in one funnel rather than employing workflows to transition Leads between record types. 
Conclusion
At the end of the day, Salesforce is only a tool. A tool that is intended to bring your current sales processes/business and set them within its framework. Salesforce on its own will not get salespeople to sell more. Each business should have a framework concerning how that business wants to manage Leads and Opportunities before establishing a CRM.
Now comes the role of CRM, it is the job of this CRM like Salesforce, or any other to use these rules, and provide a simple and effective tool to automate this and make this data easily accessible to everyone. Furthermore, Salesforce does this just as well as any other thing out there.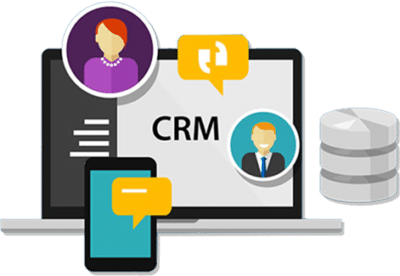 If you are new to automation and confused about Workflow or Process Builder. Need not to worry, we have got you all covered. Talk to our experts and clear all the cloudy thoughts about automation.