Having a platform that can keep up with customer needs is more crucial than ever during this explosive expansion of online shopping today. But what should you do if your current platform is no longer adequate? E-commerce migration and re-platforming are easy solutions.
Though switching to a new platform may seem intimidating, the advantages outweigh the risks. Improved uptime, a better user experience, more scalability, and the capacity to easily make enhancements are all possible with a modern, strong platform. 
According to a report by Statista, it is estimated that by 2026, 24.3% of retail sales will be made online. Is there anything else you would like me to help you with?
Businesses can reach a huge, diverse consumer base thanks to e-commerce websites like Shopify, which also give customers the option to conveniently buy things online using almost any device. It is understandable why sellers and customers alike rush toward them to boost their notoriety.  
Now let us understand why most e-commerce users are switching to Shopify. In this blog, we are going to discuss in detail why to choose, and how to set up all the necessities in Shopify without losing any valuable information or data. But first, it is important to understand the importance of switching to an e-commerce platform: 
Digital Dominance of Business 
Be it Magento or Shopify, it is very crucial to implement digitalization. There is a huge splurge every year for businesses adopting e-commerce platforms. E-commerce expands market reach, enabling businesses to connect with global audiences 24/7.
It offers convenience to customers, allowing them to shop from anywhere at any time. Cost-effective operations reduced geographical limitations, and data-driven insights further underline its significance.
In today's competitive environment, adopting e-commerce empowers businesses to thrive by tapping into a vast online marketplace and catering to changing consumer preferences.    
While switching to an e-commerce platform make sure you are aware of all the requirements to excel your business online. That is why our best recommendation is to choose an e-commerce development company.
Cynoteck's eCommerce Development Services team comprises seasoned experts skilled in constructing eCommerce websites across diverse platforms, including Magento, Shopify, WooCommerce, and more. Whether one envisions a novel eCommerce portal or the transition of an online enterprise to an alternative platform, Cynoteck stands ready to deliver.
Notably recognized among notable CRM consultants, they also excel in seamlessly integrating eCommerce sites with existing CRMs, ensuring a harmonious constructive collaboration between technology and commerce.  
According to BuiltWith, Shopify is used by over 4.12 million websites worldwide.
Also, read: Shopify Salesforce Integration: Effective Methods & Benefits
Magento to Shopify Migration Checklist
This detailed guide will help you understand the potential Shopify has to grow your business. And how to implement all the mandate steps. For better understanding, we have divided the whole blog into three divisions that cover various stages of data migration.  
Pre-Migration Preparation
Data Migration 
Design and Customization 
Testing and Quality Assurance 
Post-Migration Activities  
Copy Infographic
1) Pre-Migration Preparation
Before setting up anything, the primary step is to prepare. Below we have bifurcated the pre-migration process. Let us understand each one step-by-step: 
Assessing Your Current Store
Conduct a thorough review of your existing Magento store. Ensure that you do not miss anything. Identify key elements like products, categories, customer data, order history, and customizations.
Collate and identify all the information, you would not want to lose any essential information. This step is to recognize and ascertain what you must prepare.  
Setting Migration Goals
The next step involves defining your migration objectives. This can involve points such as improved performance, better user experience, or enhanced features. It is crucial to determine your goal.
What exactly do you want to change or keep? What is your migration process going to be like? Things you are going to ensure are must-haves. Establish a clear understanding of what you want to achieve with the Shopify migration. 
If there has been a decision to switch from the existing platform to Shopify, then that must be because of some reason. There must be some goals or vision to conquer with a new platform, so identify all of them. 
Choosing the Right Shopify Plan
Now once you know what data you must migrate. Next up is the comparison. Comparison of different Shopify plans based on your business needs and budget.
Depending upon the size of your business and the amount of information you must migrate you must know your requirement of Shopify.  
You can start by selecting a plan that accommodates your product range, expected traffic, and future growth. There are diverse types of plans available as per unique needs. 
Also, read: Shopify Connector in Dynamics 365 Business Central: How can it benefit your business?
2) Data Migration
Once you have successfully identified all the data to be migrated from your existing platform. Now the next phase includes initiating the data migration process. To simplify this, we have divided this into 3 different sections:  
Product Migration
You can start by exporting the data. Export product data from Magento, including images, descriptions, prices, and attributes. Do not miss anything! It is a severe loss if you miss any data.  
How to take Magento store backup?
Click system, then click the admin panel. Select the backup from the tools area now. 
Look in the top-right corner. The backup type you can easily select and choose. 
Magento offers three backup options.
It makes a database backup in the database and a specific media folder. 
Backup of the complete file system and database is possible with the system. You can also include the media folder in this backup. 
Import product information into Shopify, making sure it is properly categorized and organized. 
Customer and Order Data Migration
Customer migration data includes first name, last name, email, and newsletter. Customer information also includes billing addresses, shipping addresses, etc.
Import customer accounts and order data into Shopify, maintaining customer relationships. Now data importing can be done in different ways:  
To migrate your data, you can use two ways – either using a CSV file or by using an importer app. For a better understanding, we will brief you both ways. This will help you to choose what suits you the best.  
Through CSV there are certain limitations, such as your files must be in Shopify's CSV format, and it should not be more than 15 MB. You can follow simple steps to import data. It is a simple and easy method to upload your files on Shopify.  
Another method is via an app; you can get plenty of options online. Numerous apps are designed specifically to import data. Now the best part about using an app is that it makes sure that you do not miss any data. Also, it does not impact the formatting.  
To handle data import, you can use external importer apps from the Shopify App Store. The fact that this procedure is automatic is its best feature. Simply set up your migration, select which entities you want to shift, and then let them handle the rest. 
SEO and URL Migration
When migrating to your online store, it is essential to meticulously manage URL redirects and structures to preserve your hard-earned search engine rankings and maintain a smooth user experience.  
Properly executed URL migration ensures that your website retains its visibility and authority on search engines, preventing any potential loss of organic traffic.
By carefully mapping and redirecting URLs, you can mitigate the risk of broken links, enhance your crawl ability, and sustain your online presence during this platform shift. Update meta tags, descriptions, and structured data for optimal search engine visibility. 
Also, read: Maximizing E-commerce Sales in 2023: 8 Web Development Strategies for Success
3) Design and Customization
Theme Selection and Customization
The opportunity to customize the look and feel of your online business is one of the main benefits of Shopify theme customization services. You can develop a theme that captures the essence of your brand and its USP by working with a talented designer.
By personalizing your theme, you can give your customers a consistent brand experience that will increase their likelihood of staying with you. 
Front-End Customizations
Employing custom HTML, CSS, and JavaScript emerges as a strategic approach to mirror distinctive attributes and functionalities from Magento.
This process allows for the recreation of specialized features tailored to your business needs, ensuring a seamless and engaging user experience on the new platform. 
By harnessing these customizable elements, you can faithfully replicate the essence of your previous Magento setup while including the potential enhancements offered by the new environment. 
Third-Party App Integration
When transitioning from Magento to Shopify, it is essential to identify suitable apps that can replace or replicate the functionality of Magento extensions.
Here is an evaluation of Shopify apps for key features such as analytics, email marketing, and payment gateways, along with the integration process: 
Analytics: 
Shopify App: "Google Analytics by Shopify" 
Evaluation: This app seamlessly integrates with your Shopify store, providing robust analytics to track website traffic, customer behavior, and conversion rates. It is an ideal replacement for Magento's analytic extensions. 
Email Marketing: 
Shopify App: "Klaviyo" 
Evaluation: Klaviyo offers advanced email marketing tools, including automation, segmentation, and personalized campaigns. It can effectively replicate the capabilities of Magento's email marketing extensions. 
Payment Gateways: 
Shopify App: "Shopify Payments" 
Evaluation: Shopify Payments is the platform's built-in payment gateway, offering secure and seamless transactions. While not an app, it is a powerful alternative to Magento's payment extensions.
Additionally, Shopify supports numerous third-party payment gateways if needed. 
Integration Process:
Go to the Shopify App Store and look for the preferred app. 
Review app features, ratings, and user reviews to ensure compatibility and quality. 
Install and configure the selected app within your Shopify admin panel. 
Follow the app's documentation or guidance to set up and customize the desired functionalities. 
Test thoroughly to ensure proper integration and functionality. 
By strategically selecting and integrating these Shopify apps, you can seamlessly transition while replicating or enhancing the essential features and functionalities previously offered by Magento extensions. This approach ensures a smooth user experience and empowers your online store with the necessary tools for success.  
Also, read: Building an e-Commerce Website in 2023: A Step-by-Step Guide
4) Testing and Quality Assurance
Understand that TESTING IS MANDATORY. You must test your platform from every corner. Verify the products' backend configuration as well. It is referred to as a thorough testing process, which ensures that customers will not encounter any issues. 
Domain Testing
Your Shopify store is now ready to launch. You must link the old domain to your new Shopify store to keep the SEO advantages. Before transferring a domain, unlock it. 
As soon as your domain name is unlocked you can sign into Shopify admin. Next, select Settings > Domain. Click the domain transfer button to continue. All you have to do is simply type in the prior domain name and then proceed with the payment of registration.
Also, read: Magento PWA Studio – Developing PWAs for your Magento eCommerce Store
5) Post-Migration Activities
Launching the New Store
To ensure a smooth transition for your customers, meticulously plan the store launch timing. Prioritize tasks like configuring domains, and SSL settings, and conducting comprehensive checks before unveiling the new store. 
Monitoring and Performance Optimization
Maintain a vigilant eye on your fresh Shopify store's performance metrics, including loading speed and server responsiveness. Apply strategic optimizations to bolster speed, usability, and the overall quality of user interactions. 
Post-Migration SEO and Marketing
Solidify your online presence by updating essential elements. Revise sitemaps and robots.txt files to facilitate accurate search engine indexing.
Notify search engines about your migration via Google Search Console and Bing Webmaster Tools, ensuring a seamless continuation of your digital marketing efforts. 
Also, read: What are 8 Ways to Increase Sales with your Web Design?
Conclusion:
By migrating from Magento to Shopify, you can much more easily spread the news about your business. You will achieve your goals with a workable method and a minimal amount of effort. 
We are aware that you are working so hard to take each tiny step necessary to strengthen your Shopify store. The best course of action is to continue making forward progress with the same agility. Our professionals are available to assist you if you require any assistance with migrating. Contact us right away, and our experts will offer you the best Magento to Shopify migration assistance. 
Also, read: The Importance of Web Development in Digital Transformation
Frequently Asked Questions:
Q. Why should we migrate from Magento to Shopify in 2023?
Shopify offers enhanced performance, user-friendly interfaces, and a wide range of features, making it a modern and efficient choice for e-commerce businesses.  
Q. Will the migration process impact your SEO rankings?
Proper URL redirects and SEO optimization strategies should be employed to ensure minimal impact on your search engine rankings.  
Q. How can you maintain the unique features of the Magento store on Shopify?
Custom HTML, CSS, and JavaScript can be implemented to replicate specialized functionalities and design elements in your new Shopify store.  
Q. What about the existing customer data and order history? Will they transfer seamlessly?
Yes, your customer accounts and order data can be migrated from Magento to Shopify, preserving valuable relationships and historical information.  
Q. What steps are taken to prevent disruptions during the migration go-live phase?
Careful planning, thorough testing, and a well-timed launch are some key aspects to minimizing disruptions and ensuring a smooth transition to your new Shopify store.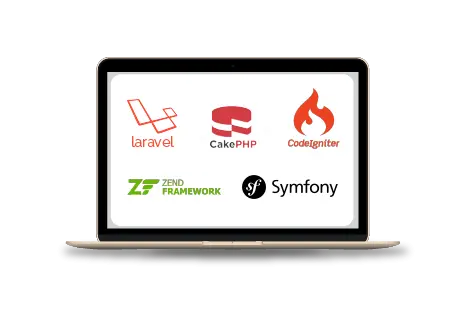 Are you looking for a reliable web development company? Our highly skilled web developers enables us to deliver result oriented web development services. Contact our team to understand, how we can help you in achieving your business goals.