Having an impactful website with great UI & UX, and excellent features will be a plus point for your business. As soon as any new visitor lands on your website that 'first impression' counts. How? Through your website design. According to Adobe, 69% of online users prefer browsing attractive and well-designed sites! The easy and interactive your website is, it will make the sales quite easy.       
For any eCommerce platform or to be in general, platform, it is immensely important to make sure that your website is up to date. The design can be a game changer for your website. And if it is not attractive or it does not help to retain users due to any reason then you should analyze the reason? Because in the end, all that comes down to is results. If users do not find your website worthy enough, why would they like to interact with you for any reason?      
In 2024, the size of the world's web design business is projected to reach a staggering $51.8 billion (i.e., about $160 per person in the US).    
The look and feel of your website not only affect visitors' first impressions but can also influence whether they purchase from you. In what ways might site design boost sales? Continue reading to find out more about how improving the design of your website might boost sales for your company.     
You may use web design to boost sales and boost revenue for your business. Users judge your credibility when they visit your website based on its layout. Visitors will therefore avoid visiting your site if it has an outdated look since they do not think you are trustworthy. You lose out on sales as a result for your company. 
Your website's trustworthiness increases as you update its design. Visitors will feel at ease browsing or making purchases on your page if your website is attractive and up to date. They are consequently more inclined to purchase from your company. 
By 2025, there will be 300 million active websites, and WordPress will have a 53.8% market share. 
This blog explores how web design can significantly enhance online sales and help businesses grow and thrive: 
8 ways to improve your web design to increase sales: 
Since more customers are using the web to find and purchase the goods and services they require, retailers and company owners work hard to make sure they have a solid online presence. To gain an audience, it is important and necessary to have a great well-built website. And that includes wonderful designs!  
Now below we are going to discuss different ways through which we can improve web designs and increase overall sales:     
Copy Infographic
1) Integrating responsive design 
Knowing the value of web design for sales can help you appreciate the significance of having an audience-friendly, useful website. The incorporation of responsive design is the first step toward improving your sales.
By using responsive design, you can be confident that your website will work on any device. And that is what users look for, it can be very frustrating if any website which users find useful is not compatible with all devices.   
According to the e-commerce site, red buy buttons can increase sales and conversions by up to 34%. 
Responsive design makes sure that your site adjusts to fit the smaller screen if someone visits it from a mobile device. The same wonderful experience that users would have if they visited your website on a desktop will be had by users. You may boost sales for your company with the aid of a good, responsive website design.  
2) CTAs are essential and should be highlighted  
Focus on your calls to action if you want to use web design to boost sales. Your audience looks for CTAs to direct them when they are interested in the content on your website and want to proceed to the next step. You will lose out on sales for your company if your CTAs do not stand out on the page or direct your audience on how to proceed. 
Using site design, you can boost purchases by putting CTAs that stand out from the page. Check out this illustration from Apple:  
The white design of the website contrasts with the blue CTA. Additionally, it is explicit and explains to the user what will take place once they click the CTA. 
If a person clicks on the CTA in this scenario, they will add the product to their shopping bag. Your CTAs will stick out on the page and provide a detailed explanation of what will happen if they click the button when your website is designed well.
Therefore, you should have a meaningful CTA rather than one that simply reads, "Click here," such as, "Click here to sign up for your free trial!"
How, therefore, can site design boost sales? Creating CTAs that appeal to your audience and are simple to identify will encourage more people to click on them, which will increase sales for your company. 
Also, read: Custom Web Application Development: 10 Powerful Ways to Boost Your Business Revenue
3) High-quality visuals 
Focus on employing top-notch aesthetics when designing a website if you want to boost revenues. The importance of visuals in retaining visitors to your page cannot be overstated. When there are large blocks of content on your page without anything to break them up, you run the risk of losing your audience's interest in your website. 
Text walls might be overwhelming, which makes visitors leave your website. Your viewers will not be able to see your graphics, such as product photographs if they are of inadequate quality. Additionally, it will give them a negative image of your website and may lead visitors to believe it is unreliable. 
High-quality visuals are a key component of effective website design since they improve user experience. To give your website more aesthetic appeal, you might incorporate images, videos, or graphics.
Use unique images instead of stock ones, which can come across as impersonal and that your viewers may have already seen on other websites. Including images on your website will keep visitors there for longer, increasing the likelihood that they will become customers. 
4) Trust Symbols 
On your website, credibility and trustworthiness are denoted by trust icons. These include identification badges, customer reviews, brand alliances, and accolades that instill consumer confidence. 
5) Continuous Testing 
We have included some of the top conversion points for website design, however, each website will implement them differently. A/B testing every design element to find the version that produces the best results is the most crucial stage in conversion optimization.     
If you are still wondering – "How can web design improve sales?" Let us now examine navigation, one of the key elements of website design, in more detail.     
6) Make a flexible website 
You may be wondering, "How can web design improve sales?" Now let us take a closer look at one of the most important aspects of website design: navigation. When investing in web design, concentrate on creating well-organized, user-friendly navigation.
People can discover your goods or services more quickly and easily with well-organized navigation, which increases the likelihood that they will purchase from your company.   
7) Using space is beneficial for website
Utilizing white space in your web design can help you to boost sales. Many businesses make the wrong call of trying to cram as much information or imagery as possible onto their website. The truth is, though, that overburdening your website can make it more daunting and distracting for your viewers. 
Design success depends on the usage of white space. And that is a fact! It allows you to maintain a tidy website and retain your audience's attention on valuable information. The website of Apple is a great illustration of how to employ white space to keep visitors' attention.
Utilizing white space helps you keep your audience's attention on the most vital details and encourages them to stay on your site longer. Longer engagement times result in more revenue for your company.  
8) Fast-paced site
You will lose out on business sales if your website does not load promptly. However, by optimizing your site's load time, you can increase sales for your business. You may enter your URL into Google Page Speed Insights to discover how long it currently takes for your site to load.
If your website is not up to par, you can try to make it better by following Google's recommendations to make it load more quickly. If you do not have the time or do not know where to start with enhancing your site's design, you can also invest in page speed services from a digital marketing firm like ours.  
Also, read: Building a Scalable Web Application for Your Growing Business: A Comprehensive Guide
Boost sales using top web design services: 
To reap the benefits of a successful business, you need to conduct result-oriented tasks. Though there are plenty of sites available with templates of website it cannot provide you with the results at a faster pace. If you want to achieve traffic on your website, you must incorporate custom web designs.  
Cynoteck offers a wide array of web application development services to augment, develop, manage, and better maintain your web material at a reasonable cost. We cater to your requirements for custom web designs.   
Cynoteck offers a wide array of services customized to suit businesses of any scale. We excel in developing top-notch websites, web applications, e-commerce solutions, seamless mobile integrations, and more. Our specialty lies in formulating scalable web portals that adhere to the latest Web 2.0 standards, ensuring resilience to high daily traffic while upholding stringent security and scalability measures.
Also, read: Web App Development Cost: The 2023 Prices Breakdown
Conclusion
The strategies described above are only a few of the many ways that a good site design can increase your online sales. Make sure your website has a responsive design, high-quality images, a clear call-to-action button, and well-organized navigation in this situation. All of them are intended to make sure that your website is designed as effectively as possible to increase your online sales. 
Frequently Asked Questions   
Q. How does web design impact online sales?
Web design plays a crucial role in capturing visitors' attention, creating a positive user experience, and building trust, leading to higher conversion rates, and increased online sales.  
Q. What are some key elements of web design that can enhance online sales?
Crucial elements include visually appealing aesthetics, intuitive navigation, fast page load times, mobile responsiveness, clear call-to-action buttons, and trustworthy design elements that instill confidence in visitors.  
Q. Can web design influence search engine rankings and organic traffic?
Yes, web design factors such as proper HTML structure, optimized loading speed, responsive design, and quality content can significantly impact search engine optimization (SEO), leading to improved organic rankings and increased website traffic.  
Q. How can web design help in building trust and credibility with potential customers?
Web design can showcase customer testimonials, display security certifications, provide transparent pricing and shipping information, and create an informative "About Us" page, all of which contribute to establishing trust and credibility with visitors.  
Q. Is conversion rate optimization (CRO) connected to web design?
Yes, web design elements play a vital role in CRO by optimizing product/service pages, simplifying the checkout process, incorporating trust signals and customer reviews, and utilizing persuasive copywriting and compelling visuals to uplift conversions and increase online sales.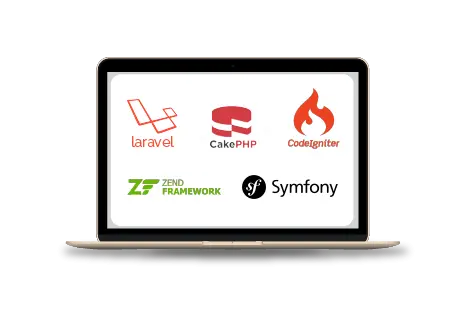 Are you looking for a reliable software development company? Our highly skilled software developers enables us to deliver result oriented software development services. Contact our team to understand, how we can help you in achieving your business goals.