1) Increase Traffic with Content
Regularly adding unique content is a very effective way to drive traffic to your eCommerce website and it's something you can do yourself. It will help you rank better organically in search results and leads to a much higher ROI.
If you have content already on the website then, you can also go back and optimize your old content. Here are a few tips:
Delete Irrelevant Content – insignificant old content items like blogs that aren't relevant to your website. Then, delete them, or move them to a different website where they won't hurt your search rankings. With the Google Panda ranking update, sites are penalized in their SEO ranking for poor-quality content.
Update Relevant Content – If the content features topics that are still important to your small business, you can simply update it so search engines don't regard it as old and less relevant uniqueness. Google loves long-form content, and you will enjoy higher rankings on search engine ranking pages (SERPs). 
Also, Read – Must use Magento 2 extension for additional functionality
Check Your Links – Did you know that if you change the name of your services page or portfolio page, that every link you had tied to them will need to be updated? If you don't update them, visitors are going to be redirected to a 404-error page. More importantly, Google doesn't look favourably on broken links. As you're checking each link, make sure any external ones are going to reliable sites. You want to make sure you are redirecting visitors to websites that provide value and not fluff.
Include Share Buttons – Give readers the option to share the content with social share buttons, and optimize the suggested share content to include all relevant hashtags and handles to help boost your social visibility.
2) Merchandise to Boost Average order value
Magento provides a simple-to-use rule-based product, human under-stable relations feature that enables you to cross-sell and upsell to maximize order size. Cross-selling is especially important when products are to be used with specific related products and these relationships should be more clearly communicated.
Visual Merchandiser is a set of advanced tools, or you can say it's a Magento pre-build feature that allows you to position products and applies conditions that determine which products appear in the category listing. The result can be a dynamic selection of products that adjusts to changes in the catalogue. And if you want to reorder them, you have the ability to do so manually. 
To further improve average order value, you will want to take advantage of Magento's Elasticsearch feature. We recommend using an intelligent search platform that has a heavy focus on search, merchandising, navigation, recommendations, and SEO applications.
Also, Read – 7 Steps to Install Magento 2 in Windows OS with XAMPP
3) Capitalize on Customer Reviews
Customer reviews are a great way because they're user-generated and require very little work on your part. An easy way to improve your business, what you have to do is to ask customers for the product and merchant reviews or allow them to comment on Q&A pages.
Magento Commerce provides its own product reviews built-in, but marketplace and other Magento extension offer a few more tools for getting all that you need out of user-generated content.
4) Grow your Customer Lifetime Value with Loyalty
To grow your customer's lifetime value, you will need to build on your already-established brand loyalty. There are some important ways you can go about doing this. For starters, you can offer existing and old customers a certain amount of store credit and discount coupons with each purchase they make.
You can also develop a reward point system, such as a $100 coupon for every $2000 a customer spends. Another excellent way to grow customer lifetime value is to implement a referral code system; this also helps expand your company's brand awareness with online ads.
The key here is to offer rewards that keep your customers coming back again and again. If you're looking for an even higher level of reward functionality on your Magento site, check out these rewards and loyalty extensions in the Marketplace.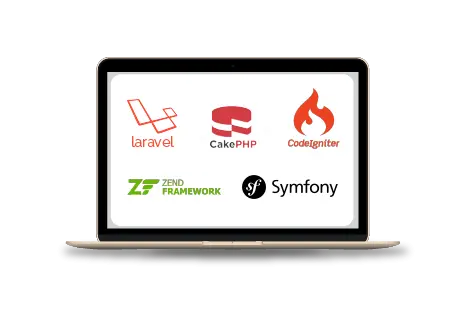 Are you looking for a reliable web development company? Our highly skilled web developers enables us to deliver result oriented web development services. Contact our team to understand, how we can help you in achieving your business goals.