As your business grows, efficient accounting software becomes crucial. It should free up your time for customer service rather than data entry or constant communication to ensure data consistency. Today, Salesforce stands as a prominent cloud-based CRM globally. And integrating accounting software with Salesforce streamlines workflows, saving both time and money.
Fortunately, for a seamless integration, you can consider Accounting Seed. It not only integrates with Salesforce but is also native to it, allowing real-time accounting data sharing throughout the stages of the revenue cycle.     
Leveraging Salesforce Sales Cloud streamlines lead capture, opportunity management, and customer data handling while automating contact management. These efficient sales processes can also provide valuable financial insights.
Similarly, Salesforce Service Cloud automates and enhances the management of customer cases, tickets, and service requests, playing a crucial role in service automation for customer support and provisioning, thus impacting financial outcomes.     
This article focuses on the significance of integrating Salesforce with your accounting system, outlining how it can streamline your business operations. With advantages ranging from enhanced data accuracy to improved collaboration and access to real-time insights, the benefits can be substantial.
We provide an in-depth examination of this integration, providing practical advice and comprehensive insights to help you in leveraging its transformative potential.  
Benefits of Integrating Salesforce with Accounting System
Integrations in Salesforce not only enhance convenience but also deliver tangible benefits for business growth. These integrations yield an average revenue increase of up to 20% and a 50% ROI boost within a year.
Combined with improved lead volume, sales revenue growth, and enhanced lead win rates, Salesforce's advantages become even more compelling.
Copy Infographic
1) Improve Productivity
Integrating Salesforce with accounting software eliminates repetitious data entry for sales and finance teams, enhancing efficiency. The shared data ensures precision in customer communication.
Transitioning between platforms to consolidate information is time-consuming; integration resolves this, resulting in a 40% sales team performance boost.
An integrated CRM and accounting system enables seamless data sharing, reducing errors, saving time, and streamlining processes. This ultimately improves productivity across finance and operations teams.
2) Real-time Data Access from Different Sources
In today's extremely competitive landscape, businesses must make swift, data-driven decisions. Manual data transfers between CRM and accounting systems are no longer achievable.
Integration of Salesforce with accounting software ensures real-time access to up-to-date information for every department.
Salesforce unifies different systems, enabling seamless cross-departmental data interaction, including HR, accounting, sales, ERP, and even on-premise software.
3) Improved Conversion and Sales
Launching a successful sales campaign is simplified when the sales team can access a customer's historical data.
Integrating Salesforce with accounting software offers insights into past purchases, enabling the creation of campaigns to encourage repeat business through loyalty vouchers or discounts.
This maximizes revenue opportunities while ensuring customer retention, all within an integrated system with immediate access to data and information.
4) Improved Decision-Making and Better Collaboration
Sales and finance are important business departments that require synchronization. Salesforce accounting integration promotes enhanced collaboration, breaking down data silos.
This integration offers a comprehensive 360-degree data view, enabling informed decision-making. Access to data allows the application of analytics dashboards for insightful analysis and informed decision-making based on new insights.
5) Automate Workflows
Salesforce integrations offer valuable workflow automation, reducing human intervention in repetitive tasks and minimizing errors.
In enterprises where multiple software tools are used for resource planning, communication, accounting, and data management, Salesforce serves as a unifying platform.
This integration streamlines operations, enhancing business performance and ROI.
With full team alignment, you can efficiently seek outstanding payments, improve transparency in transaction history, and expedite processes like addressing customer inquiries, thereby enabling a robust cash flow.
Our sales teams can readily access financial data about our clients, promoting prompt payments and diligent invoice follow-ups.
Operations teams and leadership gain comprehensive insight into end-to-end account management, ensuring that everyone across the organization relies on a single, authoritative source of information.
Also, read: Pardot Salesforce Integration: Steps for Seamless Integration
Some Examples of integrating Salesforce with other Accounting Tools
Choosing the appropriate accounting software to seamlessly integrate with Salesforce is the key to achieving your business objectives. The market presents numerous accounting software solutions, each with its distinct features. Let's explore some top choices for Salesforce users.
1) Integrating Salesforce with Microsoft Dynamics 365
Microsoft Dynamics 365, a comprehensive business management solution, enables seamless integration of financial data across accounting, sales, procurement, and inventory sources. It offers automated budget planning and sales forecasting capabilities.
This integration empowers businesses to glean valuable insights into customer behavior, preferences, and purchasing patterns, enhancing sales and marketing strategies.
Integrating Microsoft Dynamics 365 with Salesforce, not only does it ensure synchronized customer data but also provides access to real-time financial, product, and inventory information. This data-driven approach informs decision-making in budgeting, sales, and supply chain operations.
2) Integrating Salesforce with QuickBooks Online
QuickBooks Online stands as a widely adopted accounting software, offering robust bill management, financial reporting, invoice generation, and more. Its compatibility with Salesforce, though not native, proves effective.
The integration enhances Salesforce's CRM capabilities, facilitating informed decisions on sales opportunities and revenue growth.
Furthermore, the integration between Salesforce CRM and QuickBooks results in cohesive data on ROI, estimated marketing expenditures, and sales trends.
3) Integrating Salesforce with NetSuite
NetSuite, a comprehensive ERP solution, has several capabilities offered by Salesforce. It includes accounting, financial management, business information management, and real-time financial performance analytics.
Integrating an accounting ERP with Salesforce unlocks valuable insights into transactions, accounts, financial reports, and automated sales pipeline metrics.
The integration between Salesforce and NetSuite enhances visibility into these critical aspects of business operations.
4) Integrating Salesforce with Sage Intacct
For medium-sized or expanding businesses with fixed asset management needs, Sage Intacct offers a versatile and scalable integration solution for Salesforce.
Sage Intacct provides a dedicated integration method within the Salesforce platform, automating key processes such as sales forecasting and report generation.
Through this integration, you gain comprehensive insights into customer interactions and can seamlessly manage and update Sage Intacct data within Salesforce.
This coordinated approach improves workflow efficiency for your organization.
Also, read: What Is Salesforce Net Zero Cloud?
Things to Consider When Integrating Salesforce with Accounting Solutions
Indeed, it's essential to acknowledge that integrating accounting software with Salesforce may not always be a straightforward process. When undertaking the integration of accounting tools and applications with Salesforce, it's essential to carefully evaluate several key considerations. 
Copy Infographic
1) Understanding the Purpose
Know why you are doing Salesforce integration and what you want to achieve. There are many different accounting tools you can integrate with Salesforce with their capabilities and specialties.
Integration is not a simple process and finding out that the tool you have selected does not do what you need it to is a waste of time and money.
You need to define the use cases and should also understand the capabilities of the tools you need to get integrated with Salesforce. 
2) Cleaning the Data
You should be aware that not all of the data you have gathered will be relevant. Before importing your data into Salesforce, make sure to clean it up. Bad data will generate more bad data.
This can be caused by as simple a problem as the labels and IDs that you use to identify account names being different between Salesforce and your accounting application.
Match them up before you sync up the two different platforms to prevent more confusion and the generation of a large number of duplicates.
3) Organizing the Data Structure
Ensuring unified data structures between your chosen accounting tool and the Salesforce platform is of huge importance as you start with the integration and synchronization work.
A comprehensive validation of the data structure agreement serves as a foundational step in promoting seamless and effective data exchange and alignment between these two critical systems.
This careful assessment minimizes potential discrepancies and challenges, thus enabling a smoother and more successful integration process.
4) Picking Between Custom Objects and Static Schema
It's important to make an early decision between custom objects and static schemas in your Salesforce configuration. Custom objects and fields are ideal for dynamic data scenarios, offering flexibility for complex workflows.
In contrast, predefined objects and fields in a static schema may be a more cost-effective choice for many companies. You need to choose your approach before initiating the integration process to align with your specific needs and financial considerations.
5) Contact Information
You need to be cautious when managing contact information during integration. Accounting software typically stores customer contact info in a single record, while Salesforce may organize multiple contacts under one customer profile.
To ensure clarity and avoid confusion, be careful in selecting the appropriate contacts from Salesforce to associate with a customer profile when sharing information between the two platforms.
Also, read: WhatsApp Salesforce Integration: Guide to Available Options
Conclusion
Picking the right accounting software for Salesforce plays an important role in enhancing business efficiency and success. Options like Accounting Seed, a native Salesforce solution, and Microsoft Dynamics 365 are popular choices. It's crucial to align the software choice with your company's specific needs, budget, and required features.
Integrating Salesforce with your accounting system enables seamless data flow, reduces bottlenecks, and empowers data-driven decision-making, all contributing to achieving your business objectives.
At Cynoteck, our seasoned Salesforce team specializes in integration services with various business applications. Contact our Salesforce experts today for an in-depth discussion on the integration process.
Also, read: Salesforce Implementation Checklist: Best Ways to Get the Most Out of Your CRM
FAQs (Frequently Asked Questions)
1) Why do you need to integrate Salesforce with accounting software?
Salesforce serves as a robust CRM platform, encompassing various functions such as marketing, sales, customer service, analytics, and more. However, it lacks accounting capabilities. Integration with accounting software bridges this gap, enabling seamless collaboration between front and back-office functions, providing a comprehensive view of your business operations.
2) How is the Salesforce integration process carried out?
The Salesforce integration process involves a series of essential steps, including careful field mapping between Salesforce and the third-party system, configuring robust authentication mechanisms, and establishing the necessary data transfer protocols to ensure a seamless and secure flow of information between these interconnected systems. These systematic procedures are fundamental in achieving a successful and efficient integration that aligns with your business objectives.
3) Which accounting program integrates and works with Salesforce the best?
While we have provided you with some of the valuable options above, the ultimate decision rests on your careful evaluation of your specific business requirements. The multitude of variables involved, including software choices, integration methods, costs, and your unique requirements, necessitate using this article as a starting point for your ongoing research and decision-making process.
4) What are the most typical Salesforce integration compatibility problems?
One of the most significant hurdles encountered in the process of integrating Salesforce is the challenge of compatibility. The complexity of compatibility-related issues has been steadily increasing, driven by various factors, including disparities in data formats, incongruences in authentication and security protocols, and, notably, version misalignment between Salesforce and third-party systems. These multifaceted compatibility concerns necessitate careful consideration and resolution to ensure a smooth and effective integration process.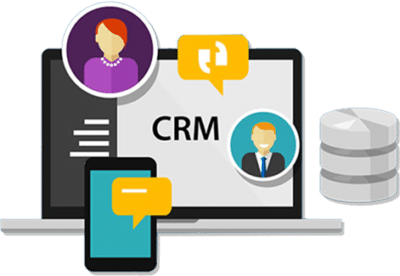 If you are new to automation and confused about Workflow or Process Builder. Need not to worry, we have got you all covered. Talk to our experts and clear all the cloudy thoughts about automation.