"Are you falling short or failing to provide a good degree of customer service for your healthcare business? You can accomplish this by using software and best practices for customer service in the healthcare industry. Keep reading!"
Customer service is where most modern businesses differ from one another. Today's businesses must deliver exceptional customer service or risk losing clients. One of the keys to success in delivering excellent customer service is communication.
Additionally, just like in any other industry, providing excellent customer service is crucial in the healthcare industry. This is because both the standard of care and the interactions between clients and service providers directly affect people's ability to survive.     
A satisfied client or patient is the result of a good customer experience. A happier patient is more likely to need services again. Customers seeking healthcare do not simply want treatment; they also want proper care.
Every single healthcare professional that interacts with them serves as a customer service agent. And each interaction offers a chance to improve the patient or customer experience.
Client service is crucial for your business's bottom line as well as for the customer experience. Additionally, customers, if treated well, are more inclined to recommend your services to their family and friends.      
Why is customer service important in healthcare businesses?
Because the quality of care provided and received determines whether businesses and patients live or die. This makes excellent customer service, treatment, and care essential in the healthcare sector.
Each worker in a healthcare organization serves as a customer service representative, thus they all need to approach their work with a customer-service mentality.
The following significant points highlight why customer service is important in the healthcare industry: 
Copy Infographic
1) Improved patient experience and engagement 
Medical customer service is a great method to keep your patients happy, active, and healthy. Instead of viewing visits as a transaction, the aim should be to build long-lasting relationships with patients. Increased patient involvement also leads to better health outcomes.
Your goal should be to guarantee that patient values drive corporate decisions as much as possible. This will undoubtedly increase engagement and produce delightful experiences.
2) Identifying patients' pain points
Asking your customers what changes, they would want to see regularly will help you learn how to enhance customer service in the healthcare industry.
Greeting patients with a smile is just the beginning of providing quality customer service. It has a lot to do with identifying patient problems and pain spots and fixing them for an improved experience.
It can be quite beneficial to ask patients to review their whole experience of interacting with an agent. Surveys and feedback forms can be used to identify patients' concerns.
Your healthcare firm will be able to identify exactly what is working well and what needs to be changed. Reviewing these surveys and customer feedback helps in much improvement in service provided to customers.     
3) Happy patients promote your healthcare facility and services 
You can build a devoted fan base by providing excellent customer service. The more satisfied your patients are, the more probable it is that they will tell their friends, family, and co-workers about your medical facility.
Patients are more inclined to retain services if they receive nice care. Your reputation will play a significant role in whether patients seek you out in the future or not. Several patients are devoted to their doctors or other medical assistants.
Patients will never hesitate to refer your healthcare brand to others after this loyalty has been created.     
4) Healthcare customer service that is quick and accurate can save lives
In the healthcare field, a small delay in help or the giving of a patient's incorrect information could have fatal consequences. The ineffectiveness of processes or a lack of staff training may lead to poor customer service.     
Providing prompt and precise customer service can save lives as well as the hard-earned reputation of your brand.
Additionally, you can protect your company against unheard-of legal accusations and litigation. Any patient may die because of receiving the incorrect dosage or information. So, the accurate information and service are of utmost importance.     
Also, read: The Role and Risks of chatbots in Healthcare Industry
Why is customer service important to patients?
Healthcare organizations now prioritize long-term patient care over short-term financial success. You should be able to track anticipated wait times and provide patients with realistic estimations.
This can be done with the help of effective customer service processes and systems. Doing this shows patients that you value their time.     
One of the best examples of first-rate customer service in the healthcare industry is hassle-free appointment scheduling. It significantly alters how customers view your brand.
Whether or not customers will suggest your business to others may depend on this. Your team can enable patients to make online appointments at any time by providing top-notch customer support.
To keep patients informed of any scheduling changes, you can also send them proactive alerts and messages.
Furthermore, excellent customer service can still make a significant difference when receiving routine medical attention.
Consider a hassle-free online medicine experience or a courteous customer service representative who listens to your problems and schedules an appointment with the appropriate department.
Patients can finally receive stress-free medical care when all the information they require is easily accessible. Plus, if all their questions are promptly answered.     
Patients can even be open and honest with a healthcare company during follow-ups. The feedback they provide can help them feel important and realize their opinions are valued.     
Also, read: How to Develop a Healthcare App in 2023?
8 tips for improving the customer experience in the healthcare sector while delivering top-notch customer service
The important customer touchpoints in the healthcare industry are outlined in this section, along with suggestions for how to enhance the whole patient's experience.     

Copy Infographic
1) Improved interaction between staff and patients 
When discussing communication in healthcare facilities, it is important to remember to extend a courteous welcome and treat patients with respect. You need to customize every touchpoint in your hospital's customer service standards.
For this reason, you must provide explanations in simple words while attempting to improve patient or customer service in the healthcare industry.     
Ask your team to personally call each patient as a sincere follow-up rather than employing automated or recorded voice calls.
Even personalized emails, newsletters, or birthday wishes can be shared. This will help your business in establishing a solid personal connection.     
2) Taking the patient's concerns & complaints into account
Healthcare professionals work together as a team, which necessitates frequent communication with other healthcare workers.
Additionally, if you are unable to hear the patients' complaints and worries, your customer service efforts will be useless.
It is crucial to pay attention to patients' comments and use them to enhance the delivery of your healthcare services.
Not taking time to properly record your notes might have the danger of misinforming your coworkers about a patient's needs. This may have a notable negative impact on their care.
You can save yourself and your patient's time and effort in the future by making thorough notes. By considering all the requirements and concerns of your patients.    
3) Implement the right help desk software
If you want to keep one step ahead of your rivals, responsiveness is a crucial component that you cannot overlook. And if you are seeking improved ways to take care of your patients. Then the greatest place to start is by putting the appropriate tools in place. Why? A better tool will enable your teams and workflows to function more efficiently. This will enable you to give your patients a better experience.     
This can be any software or technology that will improve patient communication or process automation for you. They may include the greatest patient information tools or communication tools.
The finest help desk software also has several other benefits. You can keep track of your patients' inquiries and answer them right away.
Patients can contact your company via live chat or email, and you can respond to their issues as they arise.     
Also, read: Healthcare Data Security: A Brief Overview of Challenges and Safety Measures
4) Choosing the right customer service staff
Unlike other industries, the healthcare sector has unique requirements for personnel that interact with customers. Make sure the people you hire are qualified to provide medical help by checking their backgrounds.
When selecting employees for your customer service team, you must search for individuals with solid familiarity with medical laws and regulations like HIPAA.     
Your healthcare company must make every effort to motivate the employees. Providing employees with skill training so they are aware of the abilities that enhance patient care at healthcare facilities.     
5) Make scheduling appointments as painless as possible.
When you know your patient well, you can better care for them and give them the comforts they require to feel secure and at ease.
You must make the appointment scheduling process as simple as possible when creating customer service programs for the healthcare industry.
By using patient texting to automate appointment booking while maintaining personal communications, you can make arranging appointments for your patients even simpler.
Also, use of SMS reminders can significantly lower the number of missed appointments.     
The following are some more tips that you should have in mind:     
Utilize automated reminders for medical appointments. 
Understanding patient behavior using data. 
Check with newcomers to see if they have any queries. 
Utilize proactive messages to update your patients. 
 6) Provide routine staff training for the front desk staff 
Medical establishments should spend on running consistent staff training programs if they wish to learn how to improve patient care.
This can help your team in regaining its fundamental competencies while ensuring that everyone is aware of the protocols and best practices.
To effectively treat individuals who are ill and seeking relief, this is very crucial. Healthcare professionals must work together and act quickly, and they must have a great deal of compassion for the suffering.
This makes it easier for you to give customers a wonderful experience. As a result, this leads to happy customers who quickly recommend your services to others.     
7) Make billing and insurance claims easy to access.
The cost of care after treatment is one of the biggest stressors for patients. Alongside the patient's health condition itself, the billing and the insurance claims process is the most upsetting aspect of the healthcare experience. Even in the healthcare sector, providing excellent customer service requires a seamless transactional procedure.      
Direct communication with patients through different channels they use, such as business email or texting. This can help you to streamline the medical billing and collections process. Patients' stress levels can be reduced by making changes to the way you send bills and collect payments.     
8) Offer post-discharge care and assistance 
After your patients leave, your patient care does not end. Since most patients feel nervous being away from the direct supervision of a doctor or nurse, post-visit care is essential for them.
Maintaining contact with the patient even after discharge and increasing their engagement in health management is an outstanding example of exceptional customer care.     
For this reason, providing outstanding customer service necessitates ongoing patient care after a patient has been discharged.
To start, you can use a health app to ask patients to report their daily health numbers (such as blood pressure, glucose level, etc.).
The patient's experience will be improved by your use of calls and/or text messages to provide follow-up treatment. Additionally, it also provides much-needed feedback.     
Also, read: Healthcare CRM: Features, Benefits, FAQs, and Integrations 
Top Customer Service Software for Healthcare
1) Dynamics 365 Customer Service
Features and functionalities offered by Microsoft Dynamics 365 Customer Service are advantageous for the healthcare industry.
Through a centralized interface for data and health records, this solution promotes greater communication. This opens the door to a great patient experience.
With a more straightforward approach to medical care, increased information transparency, and improved ties with after-care providers, you can improve the patient experience.
It helps in building lasting trust and favorable patient sentiments, which promotes more patient retention, word-of-mouth recommendations, and healthy patient relationships.
By using this platform, you can easily manage patients and staff with easy access to information while maintaining a controlled and highly secure environment.
Pricing: $50 per month for a customer service professional, Enterprise Customer Service: $95 per user each month, $95 per user per month for Microsoft Cloud for Healthcare plus the necessary Dynamics 365 apps.
2) Salesforce Service Cloud 
Healthcare organizations can track patient identities, medical information, therapies, and more with the help of Salesforce Service Cloud.
It offers a wide range of capabilities that can help enterprises of all sizes manage relationships with patients, clients, and partners more effectively.
Communication with key partners in health, behavioral, and social activities is streamlined with the help of cloud platform.
It makes it possible to combine pertinent electronic medical records from several systems into a single view. This helps in providing efficient customer service.     
Pricing: Service Cloud - Essentials $25/user/month, Professional $75/user/month, Enterprise $50/user/month, Unlimited $300/user/month. Health Cloud - Enterprise: $300/user/month, Unlimited: $450/user/month.     
Looking for Salesforce Development and Implementation Services
Send us your requirements, we will get back to you with a quote
3) HubSpot
To help you achieve your goals for your healthcare business, HubSpot offers a wealth of tools, integrations, and services. You can help your brand-new patients and encourage them to return for further treatments.
You can communicate with your patients' health status regularly through HubSpot, as well as send appointment reminders.
Your visual dashboard will provide you with a full 360-degree picture of the whole patient pipeline. Providing access to all reports on patient care, billing, fees, and follow-ups.
These insights can also be used to understand the performance of your personnel, which will lead to growth and development. You can develop a long-lasting relationship with your patients in this way.     
Pricing: Starting at $45 per month. 
4) Zendesk 
Zendesk is a popular customer care software and all-purpose CRM program. It offers a solution for healthcare organizations too. With Zendesk, you can enhance your patient care services. It helps you to provide for every patient's needs and builds patient trust.
Maintain business synchronization with Zendesk and sit back to watch the magic happen. Patients anticipate a positive relationship with a healthcare organization, and Zendesk can help you deliver on that promise.
It will enable you to provide your patients and staff with better service and experiences. The everyday tasks of medical professionals can also be planned with the help of it.
Pricing - Professional: 89/user/month, Enterprise: 149 users/month.
Conclusion: Raising the Bar on Healthcare Customer Service
There is no denying that the connection between healthcare and customer service is of utmost importance. Perception is built by compiling data from several sources, including surveys, office visits, and review websites. Never undervalue the value of those channels while trying to increase patient loyalty. Even if you use the best medical technology and equipment, without timely help and assistance, everything becomes lifeless.     
So, for improving customer service in healthcare, you must personalize every interaction and touchpoint. You must hire the right customer service staff, develop a knowledge base, and most importantly leverage the right help desk software.
Always remember, hospitals that put a strong emphasis on patient satisfaction are more likely to be chosen, trusted, and referred. Provide your employees with the resources and tools they need to be successful and boost patient engagement.     
Also, read: Salesforce as a Healthcare CRM: Reasons Why Healthcare Providers Should Use It
FAQs (Frequently Asked Questions)
1)
What exactly is healthcare software and what features does it have?
Any software created for the healthcare sector is considered healthcare software. It offers medical solutions. Medical and healthcare software solutions are frequently used for research, database storage, equipment planning, simulation, and medical training.  
The primary features of healthcare software are:      
* Patient Scheduling  
* Billing and Invoicing  
* Patient Portal  
* Reporting Capability  
* Electronic Health Records (EHR)  
* Claim Management     
2)
Why is a CRM needed in the healthcare sector?
Other than providing direct patient care, a hospital must perform numerous operational tasks each day. You can consolidate and manage all healthcare activities through a single platform using CRM for the healthcare sector. You can manage the to-do list for your medical team using software tools. The associated staff members can also view each new assignment on their mobile CRM.  
Additional advantages of adopting healthcare CRM software include:  
* It incorporates emails from several centers and keeps track of how many appointment requests arrive daily.  
* Customers can call you to make an appointment, and the hospital CRM software records all calls and compiles all information into a single inbox.  
* Your chances of losing out on any lead are decreased by seamless connectivity with EMR portals and healthcare CRM software providers.  
* You can monitor all requests coming in from various forms with the use of simple web-form integrations.  
3) Is the number of users who can utilize the healthcare software system limited?
Typically, full-time workers (FTE) criteria are used to determine how many users can access healthcare software. Additionally, some healthcare software requires user licenses. These licenses are available for purchase based on requirements. You can choose them as per your business needs.  
 4) How can healthcare providers deliver top-notch customer service?
The following tips should always be kept in mind for providing exceptional customer service:  
* Schedule your patients such that there is a reduction in waiting time.  
* Every patient should receive exemplary treatment and be kept informed.  
* Reduce the workload at the front office.  
* Depending on the type of appointment they have, educate your patients.  
* Make sure more patients can be seen on a particular day.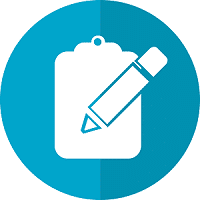 Do you want to implement a CRM system within your organization? Connect with our CRM Experts today!