All areas of our lives now comfortably incorporate digital technologies. The healthcare department is not far behind either. Healthcare application development has exploded recently. Today's patients agree that allowing their doctor access to their health information via a mobile app would be beneficial. Due to the advantages of developing mobile healthcare apps, there are numerous healthcare apps available in the market today. These programs make it easier for doctors and medical professionals to monitor patients' health and do their work more efficiently.    
Today, there are applications for almost every aspect of healthcare. This includes scheduling doctor appointments, monitoring patient health problems, diagnosis, and treatment, and offering remote healthcare services. However, as technology develops, so do new modifications and transformations in healthcare applications.    
The primary essence of the "healthcare app development" is improved communication between patients and doctors. Although the functionality of healthcare apps can change, their purpose never changes. The advantages of mobile health apps make life simpler for patients and medical professionals, and they help with hospital administration.    
In this article, you will learn how to develop a healthcare app, the most significant health mobile app features, and more. 
What is a healthcare app and why is it important?   
A healthcare application is any web or mobile app that facilitates or supports healthcare in managing processes, treatment, and diagnosis. These apps likewise help in fulfilling medical requirements for an individual.    
Healthcare professionals are searching for all-encompassing solutions to employ or to suggest to their patients. A health revolution is being fueled by the increase in demand for mobile care. Users can easily record their health information and obtain medical care all because of the practical features that health apps have. This furthermore lessens the requirement for in-person medical visits.    
Patients today attempt to use medical software to fix their health problems. Without even leaving their houses, they can solve problems. And countless businesses already understand how to make a health app that customers would like.    
More individuals can receive treatment from doctors with the use of healthcare applications. Doctors can treat more people while also giving them greater care. For example – a health management app helps healthcare companies in managing the restorative process while improving patient care.    
Similarly, healthcare devices, such as Smart OR systems, wearables, and others, help doctors diagnose diseases. This also helps track real-time health conditions of patients remotely.    
Also, read: Healthcare CRM: Features, Benefits, FAQs, and Integrations
Types of Healthcare Apps
People across the world are beginning to favor healthcare applications increasingly. To separate the apps, it is crucial to comprehend the numerous category divisions.
Healthcare mobile apps can be divided into five primary areas. Although there can be more types of these apps. But in this article, we will concentrate on the primary parent groups and examine how they each function.    
Copy Infographic
1) Apps for ER/Urgent Care    
This type of healthcare app routes patients to the nearest and most cost-effective emergency rooms. This category is for the apps that come in handy in emergencies. Users can also use this for many different tasks. This may include finding directions, finding out how long it will take to travel, waiting period, or purchasing insurance.    
Key Characteristics:   
Provide the location of nearby urgent care units. 
The app has a family members option where one can add his family members' details. 
Call-in services are available. 
One can take appointments through the app.    
2) Applications to Support a Healthy Lifestyle    
These apps are meant to remind users of frequent checks. They educate them about their health and provide suggestions for healthy living activities. Simply we can say that this category includes apps that support healthy lifestyle. This includes healthy nutrition, workout plans, tracking your fitness, and apps that support pregnancy and baby development.    
Key Characteristics    
Available consultation methods include text messaging, phone calls, and video calls. 
One can directly communicate with doctors using this app, which offers a 24/7 service. 
There is a monthly or yearly membership option for telehealth. 
In the app, you can find a list of doctors. 
 3) General Hospital Apps    
Hospitals can promote their functioning and treatments quite effectively by using hospital apps. These applications can highlight communications and branding. These healthcare apps have some excellent features along with different types of healthcare services offered. This may include a virtual tour of the hospital, a list of doctors and their availability, etc.   
Key Characteristics:    
Availability of express care, which includes a one-hour virtual checkup for patients. 
Through the app, scheduling appointments is simple. 
Patients can use the app to retrieve lab results. 
The app offers suggestions for a fit lifestyle, a nutritious diet, and other topics. 
4) Diagnosis and Clinical Assistant Apps    
These apps offer access to one's health record. This may include inspecting electronic records, digital imaging (X-ray), information about lab tests and their findings, and details on potential symptoms. Patients can receive lab test results through these categorized applications. These apps allow users to schedule tests in addition to accessing reports.    
Key Characteristics: 
A method for scheduling appointments is available. 
Patient history record. 
A list of lab test invoices. 
 5) Medication Tracking Apps    
These apps help in tracking dosages, meals, the interval between doses, and medication reminders. Medication tracking applications are intended to help patients in following their medication routines. These types of apps are among the best and most practical ones for healthcare.    
Key Characteristics: 
The application can keep track of information like the prescriber, dosages, and medication names. 
Reminders via push notifications. 
Includes a tracker for blood pressure monitoring. 
Also, read: Salesforce as a Healthcare CRM: Reasons Why Healthcare Providers Should Use It
What is Healthcare App Development?
Healthcare app development is the process by which a company develops a mobile application. These types of apps help users to effectively manage their health conditions, fitness objectives, hospital stays, or doctor's appointments. Overall, developing a smartphone application exclusively for users' health and well-being is what is termed "mobile healthcare application development."    
These apps help people approach their activities more successfully, whether they have a medical issue or just want to get healthier. Additionally, both patients and medical experts are involved in the development of healthcare apps. These medical apps can be used by doctors, nurses, hospital administrators, and others to increase the effectiveness of their processes. These programs provide users access to practice management, telemedicine, medical coding, and medical billing software, among other tools. 
Because of this, the function of healthcare technology is becoming more crucial. The new technology will enable the industry to advance in areas like early disease detection or disease prevention.    
Healthcare App Development Process 
With the help of healthcare applications, patients can now connect with medical specialists remotely, saving them money and travel time. Knowing your goals and having an idea are the first steps in app development. You can start working on the project implementation step by step after deciding what the app's eventual goal will be.    
Copy Infographic
1) Determine the different challenges    
Your process will become easier if you are aware of the challenges and the environment which you are planning to get in. The following can be your potential difficulties: competitors, rules and barriers, and the required features.    
2) Understand your target audience    
Creating buyer personas is more than just a marketing strategy. It helps in creating the finest solution to meet every user's requirement. Research on buyer personas should consider factors like gender, age, interests, location, average income, etc. 
 3) Build captivating UI/UX 
Design plays a huge role. Always remember that buyers will focus on design that provides functionality first.    
4) Pick a monetization model    
Your app should include a business plan and strategies for generating revenue. It can be like advertisements within apps, premium features, and subscriptions.    
5) Create MVP    
With an MVP, you can validate your idea and prepare the project for the next iteration based on customer feedback. 
Also, read: Top Benefits of Using Dynamics 365 Business Central for the Healthcare Industry
What to consider before building your healthcare app? 
Choosing a starting point for developing a healthcare app might be challenging at times. It can be broken down into numerous phases, including marketing, development, and business planning. This section suggests the following things to consider. 
1) Understand the Goal of Your Healthcare App 
The features of medical apps differ from one app to another. You must consider the goal of your tech solution or program. This helps you in determining which hospital app features to add to your healthcare app development. 
2) Recognize your target market 
Doctors and patients are most likely to be your two main target markets. The app's category—health tracking, medication delivery, telehealth, etc.—defines the demands of its users. Do not forget to consider the features that patients and medical professionals will be seeking in your app. Then, make these functions as simple and natural seeming as you can. 
3) Picking your Tech Stack for a Mobile Healthcare App 
It is crucial to keep in mind while choosing your tech stack that you will need to update your app frequently. This is important to continue enhancing the user experience for patients and doctors. So, you must stay up to date with emerging technologies and be familiar with their newest features. 
4) Create a user manual 
Our lives are supposed to be made more comfortable by the smartphone app. Therefore, UX/UI design ought to be as straightforward as possible. The app should offer instructions on how to utilize it if necessary. 
5) Communication Platforms 
Health-related issues are the focus of healthcare apps. The trend indicates that people are seeking assistance from experts and staying connected with them. Apps with support features tend to be more dependable. 
6) User-friendly design 
Applications in different healthcare specialized niches will unavoidably have diverse features and characteristics. Healthcare apps should be comforting and uncomplicated, not necessarily fun, and interactive. 
7) HIPPA compliance 
If a healthcare app were HIPPA compliant, only then would it be regarded as professional. with ongoing help from and discussion with experts. Apps with support features tend to be more reliable. 
8) Validating the concept and evaluating the app's capabilities 
The app should be tested among actual users after the initial deployment. The reason behind this is to confirm functionality and customize it to meet user needs. 
Also, read: How is AI in Healthcare revolutionizing the Healthcare Industry?
Advantages of Healthcare app development
Tech advancements help to conduct tasks with minimum hardships. That being said, the role of healthcare app development is to help medical providers and patients to simplify tasks. There are many benefits of an app dedicated solely to your health.
To discuss in detail, let us through all the points:
For Patients:
Virtual connectivity
The pandemic has instilled a strong trait in people and that is, not leaving home. Earlier, no matter what people felt it like a mandatory step to walk out of the house to see a doctor. It was a misconception or belief, that it's better to visit a doctor and get yourself examined in person.
But now with the help of a healthcare app, there's smooth and easy connectivity with patients. You cannot just get examined but also track & conduct all other activities.
There's no need to stand in long queues or travel from distant places with a fever. All you require is a healthcare application.
Cost cutting
Not just an app service helps to save time, but it's cost efficient too. Online appointments are supposedly less expensive than in-person ones, so this point is a fair one to make. Not just healthcare apps eliminate physical training, it saves expenses also!
Better consultation experience
The flexibility to schedule video conferences using healthcare apps enables more comfortable communication between patients and doctors. The equipment doctors need to thoroughly examine patients is at their disposal. They can manage the medication schedule via the app and create prescription lists.
Cashless easy transactions
Healthcare software eliminates the need for cash. Patients can use the app to simply make an appointment and a payment. Online transactions are literally just swift, practical, and reachable!
For medical providers:
Equal workload distribution
With the help of healthcare apps for medical professionals, Doctors can schedule appointments at the most convenient times. They also can handle important activities using mobile and online apps.
Brand awareness
The lack of loyalty and trust is comparable to complete misery. Having a healthcare app increases a doctor's or clinic's brand recognition. Patients receiving care at a clinic with a website helps to build trust and customer loyalty. They are therefore more likely to select the same clinic the following time.
Virtual access to users
Even though you are not visiting your doctor, they can keep an eye on their patient's health thanks to mobile healthcare apps. In addition, by speaking with patients over calls, video chats, or app chats, doctors can avoid having to visit patients in person.
Also, read: Internet of Medical Things – Top Opportunities to Grow your Healthcare Business
How much does a healthcare app development cost?
A straightforward but well-thought-out healthcare application can cost between $50,000 and $80,000 to create. It is based on market trends, application functionalities, and industry overviews.
The cost of the healthcare app also depends on the complexity, platforms, and features. It may drastically vary, ranging from $80,000 to $120,000.
Only the cost of the development process is calculated. The original cost estimate does not account for testing, implementation, or continuing support. 
Advanced technologies used in the development of healthcare apps 
Modern healthcare app development uses advanced technologies while encouraging innovation. The user experience is improved by such innovative features. 
Copy Infographic
1) AI and ML 
 AI is a smart technology that gains knowledge from past tasks that the software completes. 
2) AR and VR 
AR and VR are both incredibly effective technologies in the healthcare sector and work together to produce the greatest results. 
3) IoT 
Tracking physical activity with wearable technology has gained popularity to improve health monitoring.  
4) Blockchain 
Blockchain-based healthcare apps offer a safe and impenetrable environment for data storage and access. 
Also, read: Artificial Intelligence in Healthcare: The best way to beat the competition in 2021
A few of the popular healthcare apps are:
MyFitnessPal
The best way to explain the app MyFitnessPal is as a nutrition tracker, while it is capable of much more. Users can browse the company's food inventory to uncover nutritional details about different items, such as the number of calories and serving size.
This allows them to track their calorie consumption at each meal and achieve their objectives. You can use this platform as a model to create a medical app.
Headspace
Headspace seeks to improve users' sleep quality and meditation skills. It develops intuitively led mindfulness meditation plans for users based on clinical studies. Additionally, it offers a variety of focused exercises to help users reduce their daily stress.
Nike Sports Club
Fitness and gym goers, both amateur and professional, have grown fond of this app. It debuted more than ten years ago. After COVID-19, though, it gained widespread traction as a home workout software because so many people were in lockdown and wanted to stay in shape without expensive equipment.
Medisafe
With its pill-reminder and medication-tracking apps, Medisafe is renowned for empowering those who use medications to take control of their health. Managing doctor visits, monitoring for drug interactions, and providing additional health measurements for various medical problems are additional services.
Fitbit
In terms of healthcare activity tracking apps, Fitbit is a market leader. The app links to wearable devices like fitness trackers and smartwatches that can monitor a user's heart rate, exercise, sleep, nutrition, and other activities.
It enables consumers to keep tabs on their development throughout time. The software includes guided video fitness sessions as well.
In Conclusion
The healthcare industry is moving in the same way as other industries in utilizing the digital transition. Healthcare applications are a captivating strategy for raising people's quality of life and health. You can empower many others to live healthier lives and adopt healthier lifestyles.
Apps can further help manage their chronic conditions more effectively, changing how patients and doctors interact. They provide patients with access to their medical records, increase efficiency, or decrease waste within the healthcare system. So, to handle appointments or offer services for virtual visits, you can also develop an app for hospitals. 
If you are considering creating a medical app, you need to know what the market is like. Interviewing prospective clients could be challenging because you will be dealing with sensitive topics. And you should always keep in mind that your app must adhere to all regulations and be HIPAA compliant. 
Also, read: Healthcare Data Security: A Brief Overview of Challenges and Safety Measures
Also, Watch our video on Tips for Successful Mobile App Development
FAQs (Frequently Asked Questions)
1) What are healthcare apps?
Healthcare apps are mobile applications that provide medical and health-related services. Health applications can connect patients to doctors or clinics and provide customers with some useful information.  
2) How to make a great healthcare app? 
The basis for any app's effectiveness is collaboration and a product mindset. It is feasible to produce an app that functions and meets users' needs thanks to the tight collaboration of the product, design, and development teams. the product attitudes. Focusing on a consumer and making informed business decisions are beneficial. 
3) What standard categories of healthcare apps are there?
Healthcare applications for patients include:  
* Health monitoring  
* Healthy lifestyle  
* Medication tracker  
* Medicine delivery  
Healthcare apps for professionals include:  
* Medical networking  
* Telehealth  
* Billing app  
4) How do you develop a healthcare app?
You need to determine the business problems that need to be solved with the application. Research your target group for a medical application. Determine the necessary functions and create a user-friendly application interface. Build and test your application with the help of a dedicated development team. 
5) What compliances must be considered when creating healthcare apps and what makes your app a good one?
You need to consider the following compliances when creating healthcare apps: 
* HIPAA compliance  
* Clinical Decision Support  
* HL7 Integration  
* FDA clearance  
* Electronic Visit Verification   
* EHR (Electronic Health Record) and ICD-10  
It is important to provide capabilities in the most user-friendly way possible when it comes to healthcare apps, you see. Patients need the three most fundamental features: the capacity to book or cancel appointments, the capacity to get prescription drugs, and simple access to medical records.  
6) Why the need to adapt health programs to HIPAA requirements? 
Making software for health services requires having a solid understanding of how HIPAA requirements are applied. There are two requirements that must be met for HIPAA to apply to a programme. The program's choice of object instance comes first. The second is the kind of data that the programme creates, maintains, and makes available. 
7) What is the time estimation for healthcare app development? 
Depending on the specifics, including the feature set, design, and the specialists involved in the process, the development of a healthcare app often takes 25-30 weeks.  
8) What is one of the five benefits of having a healthcare application? 
The most effective technique to design an app that can benefit society is with the correct development team. Good healthcare apps provide the following advantages: 
* Patients in remote locations can receive expert guidance. 
* There will be less chance of diagnostic errors. 
* The medical can deal with issues with ease. 
* People can keep track of their health. 
* You could even simplify clinical procedures.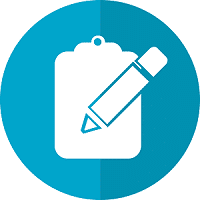 Do you want to implement a CRM system within your organization? Connect with our CRM Experts today!