Although all businesses share some characteristics in common, each industry has varied needs, and as a result, has different software requirements. But when it comes to healthcare sector, it is an industry on which we are heavily dependent. And ever since the pandemic ravaged our planet, we have all come to appreciate the significance of this healthcare sector even more.     
The healthcare sector is focused on implementing better care solutions, producing more value, and improving the experiences of patients and members. Concurrently, healthcare customers have higher expectations than ever for personalization and accessibility to medical resources. Salesforce's capacity to address these concerns has led to a 40% increase in healthcare usage in the last few years.    
Like any other industry, Salesforce has transformed the healthcare industry by facilitating improved teamwork among medical professionals, enhancing interactions between patients and healthcare providers, and achieving better health results. The Healthcare cloud is developed by Salesforce CRM to help the industry in becoming more future-readier. Whether a provider, payer, or pharmaceutical business, it is a wonderful CRM for all medical organizations. Health Cloud is a fantastic patient relationship management tool for healthcare providers.    
Salesforce for healthcare enables personalized interactions that deepen bonds and establish trust with customers, whether they are patients, members, providers, or partners. Salesforce seamlessly connects systems of record and increases insight into the whole health journey.    
In this post, you will discover how an integrated customer relationship management (CRM) platform like Salesforce overcomes all difficulties faced by the healthcare sector. Let us go through the various advantages this solution offers that are worth considering to better understand why you should invest in it for your CRM-related needs.    
Reasons why healthcare system should adopt Salesforce
 To address the different challenges and make its operations data-driven, the healthcare sector needs a cloud-based platform. A healthcare CRM will not only help a company's sales team, but it will also improve transparency in the healthcare sector by connecting patient data with different members to increase trust and expectations.      
Copy Infographic
1) Utilize Data Smartly 
 The Health Cloud must be integrated into your healthcare organization's current software infrastructure. Patient demands can be accurately predicted and promptly met with the help of useful insights that analytical tools can supply. 
Similar to this, risk stratification helps in the identification of high-risk patients and their enrollment in the appropriate care management program. Overall, Salesforce helps medical professionals in making data-driven decisions that improve patient outcomes and satisfaction by collecting data from wearable devices such as fitness trackers and helping to monitor chronic diseases post-discharge. 
2) Improve Care Team Collaboration
Healthcare providers can use Salesforce Health Cloud to create Care Teams that include members of patients' communities. Anyone in the team, including the patients, doctors can access a care management plan, assign tasks, and communicate via messaging from any device.
Depending on their position, people can utilize any device to read a unified care management plan, assign tasks, and communicate with other team members (much like Salesforce Case Teams). Thus, care teams easily increase production, which is advantageous for both healthcare professionals and patients. 
Also, read: Salesforce Robotic Process Automation, AI Capabilities to Einstein Automate
3) Connect Siloed Systems 
Data that is dispersed across various platforms is useless. In addition to helping connect Electronic Health Record (EHR) Systems, Salesforce also connects medical claims, medical reports, billing, and marketing data into one system. This data can be securely integrated with Salesforce.
Healthcare practitioners have a good possibility of working more productively and devoting more time to patient care when all the patient data that is disconnected is gathered in one location. 
4) Delivering a Personalized Experience 
Customers want individualized experiences, and it is everywhere they go, not only in the healthcare sector, where they have this kind of expectation. Your medical background and other non-clinical information can help healthcare providers create a personalized experience for you. 
Any needs a patient may have can be accommodated without any problems. Utilizing the Health Cloud product in your operations will provide you instant access to all the data you need to better anticipate patient demands and respond to issues.
Salesforce can help you in providing highly personalized care issues well enough to elevate your services through bespoke assessments, extensive surveys, and innovative predictive analytics! 
5) Data Security 
Data security is of the utmost significance to firms in the healthcare industry. A breach can put a patient's safety in danger and cost millions of dollars. Salesforce enables healthcare providers to securely govern their data while also maintaining HIPAA and HITRUST compliance. 
Building trust, seeing user interactions, and keeping track of field data audit trails are all made possible by Salesforce Shield, which also includes Shield Platform Encryption, Event Monitoring, and Field Audit Trail.
Due to the robust ecosystem of AppExchange solutions, healthcare businesses that are worried about data security can increase functionality while improving efficiency. 
Also, read: A Beginners Guide to Salesforce Financial Services Cloud
6) Deliver Quicker and Better Healthcare Service 
Because more people are aware of their health and lifestyle choices, people are becoming more dependent on clinical care. While caring for many patients at once, the healthcare system may experience mismanagement and disorganization. Longer visits carry a risk of a patient's poor experience and, if not properly prioritized, a hazard to critical health issues. 
Fortunately, Salesforce can help in streamlining your information access experiences to minimize queues and overcome the challenges associated with handling higher workloads and busy days! 
7) Delivers Greater Transparency 
Healthcare is a trust-based industry, and process transparency helps patients develop trust in their healthcare delivery system. Healthcare providers and administrative staff can better manage care requests, as well as evaluate their statuses and submit new ones, by considering how Salesforce can create and modify new care request kinds, whether it be an appeal, an admission, or a prescription medicine request.
Keeping track of these requests will make processing them more transparent and, most significantly, will speed up the time it takes for patients to receive the care they require. Healthcare professionals can also create Care Teams with the help of Salesforce for Healthcare department. 
8) Enhanced Revenue Performance and Cash-flows 
Many healthcare facilities have always struggled with billing. Regarding patient economic responsibility, the absence of payment options, and the lack of price transparency, there is a lot of uncertainty.
Salesforce consulting for healthcare introduces safe, quick, and practical payment methods. With numerous payment choices and prompt payouts, this will make bill settlement a convenient process for both patients and healthcare organizations. 
9) Real-Time Connectivity 
Salesforce Health Cloud combines cloud, social, and mobile technologies to create a platform that makes it easy for everyone to access information on any device and at any time, including administrators, patients, and specialists.
A major advantage of real-time data access is critical care management when time is of the essence and the family cannot explain the patient's history at every stage. 
10) Happier patients and staff 
The health personnel will be less frustrated and be better able to concentrate on patient care because Salesforce provides a pack full of capabilities that makes administrative and patient management work easy and manageable.
A personalized experience has a beneficial effect on the patient and effectively communicates the care and compassion of the medical staff. The better they can deliver care, the happier and healthier patients will be, plus they will be less stressed out about the operational side of patient care. 
Also, read: Salesforce in Digital Lending: Delivering Superior Customer Service
Additional Noteworthy Advantages of Salesforce Healthcare CRM 
In addition to improving patient care, streamlining doctor-patient relationships, and managing records, the Salesforce Healthcare CRM also offers the following advantages: 
Enables medical professionals to make reminders to themselves and their patients as well as to check compliance with the treatment plan. 
Correct data management helps avoid mistakes in patient care, such as incorrect dosage of medications. 
It provides features that make it possible for people to communicate with their medical professionals, ensuring that their health is taken care of long after they leave the medical facility. 
Enables the collaboration of healthcare professionals such as physicians, nurses, medical technologists, pharmacists, and others in developing treatment plans for patients. 
It enables medical professionals to perceive patients holistically in all areas of care. 
Provides medical professionals the opportunity to quickly obtain and evaluate important patient history, which is useful when any lost patient returns but is unable to recall specifics about their prior health. 
Concluding thoughts 
Healthcare professionals must be as effective as they can while providing top-notch treatment and care. They should take a forward-thinking approach to customer relationship management in the business to get it right, and one way to achieve so is with Salesforce.
With the use of this useful tool, you will be able to provide a streamlined method of giving good care and take advantage of the value of personalization! Salesforce CRM enables this in several ways, but its main advantage is that it offers a comprehensive, 360-degree view of the patient. And by using data wisely at every stage of the care experience, healthcare organizations can provide the level of service that modern patients want. 
Also, read: Salesforce Features that will Increase User Productivity and Adoption
FAQs (Frequently Asked Questions)
1) Why is Salesforce CRM needed for the healthcare industry?
Simply because Salesforce has invested so much in this market vertical, a company in the healthcare sector will benefit from its investment in the Salesforce CRM.
As a result of multiple recent additions and integrations, Salesforce has created a foundation for future improvements that will support new use cases, improve referral management, and improve order verification amongst healthcare organizations.
Salesforce's inclusion in the healthcare ecosystem will guarantee that the industry grows more quickly and reaches higher capabilities in terms of patient care and provider experience.  
2) What is Salesforce Health Cloud?
A leading platform for managing patient and member relationships, Salesforce Health Cloud, combines social and mobile technologies with the strength and security of the cloud to provide more individualized engagement.
It offers a comprehensive view of the patient, smarter patient management, and a connected patient engagement experience. Care teams can easily access clinical and non-clinical patient and member data using Health Cloud.
This includes details on their current medical conditions and prescriptions, preferred methods of communication, appointment history, and information from the EHR and other systems.  
3) How can healthcare professionals use the Health Cloud to increase business value?
Today's patients have higher expectations for the healthcare sector, which is why it is critical to provide more individualized experiences.
Teams and health professionals can easily interact, ask questions, obtain responses, and get insights all because Health Cloud connects them in one location.
Additionally, it streamlines patient management to provide care that is more effective and efficient from patient recruitment to retention, allowing healthcare professionals to move beyond health records and develop stronger bonds with their patients.   
4) Will this cloud platform keep patient data secure and private?
One of the top priorities for healthcare institutions is the protection of patient information. The following guidelines have been established by the Salesforce to protect patient data in the best possible way. It is renowned for having a robust architecture for cloud security and data encryption. Additionally, administrators can control user access levels, improving data security. And doctors also have the option to interact with their patients through private messages.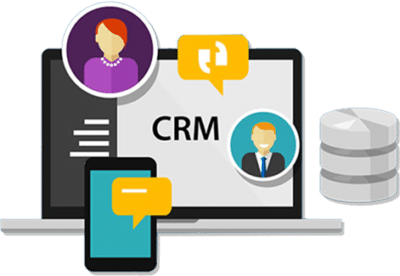 If you are new to automation and confused about Workflow or Process Builder. Need not to worry, we have got you all covered. Talk to our experts and clear all the cloudy thoughts about automation.