Chatbots are already popular in the areas of retail, social media, banking, and customer service. The recent popularity of chatbots in healthcare reflects the impact of Artificial Intelligence on the healthcare industry. These are programs designed to obtain users' interest and initiate conversation using machine learning methods, including natural language processing (NLP).
A large number of people interact with chatbots on their cell phones every day without even realizing it. Chatbots today are transforming how we live. Right from catching up on sports news to navigating bank apps to playing conversation-based games on Facebook Messenger.    
These AI-enabled solutions are now being used by healthcare providers too. Medical assistants use these chatbots to streamline patient care and eliminate any unneeded costs. You witness a healthcare chatbot in action in the medical area when initiating a conversation.
When a patient strikes up a conversation with a medical representative who may appear human but is an intelligent conversational machine. There are many areas where this technology has been used, such as payments, customer support, and marketing.
Businesses are benefiting from using these AI-enabled virtual agents to automate their normal processes and give customers round-the-clock attention. Through a user-friendly interface, either through a web app or a separate program, chatbots simulate human conversation.    
This technology has a significant positive impact on the healthcare sector. This results in improved patient care through more accurate diagnoses of patients' needs. It also lowers the costs for both patients and providers. Let us now examine closely the use of chatbots and the risks involved.    
What are Chatbots in Healthcare Industry?
Healthcare chatbots are conversational AI-powered tools that facilitate communication between patients, insurance providers, and healthcare professionals. These bots are essential in providing timely access to pertinent healthcare information to the appropriate stakeholders.    
Businesses in the healthcare industry have quickly adapted to digital ideals. The future of the healthcare sector is chatbots, which can quickly boost productivity. In addition to bringing new leads, these chatbots can help you make the best business decisions at the right moment. They also keep track of follow-ups, cancellations, no-shows, and patient satisfaction.    
There is no end to the demands that the search engine can make as a test to improve your website. This gets you at the top of your target audience's search results in this dynamic area of digital marketing.    
Also, read: How to Develop a Healthcare App in 2023?
Role of chatbots in healthcare industry 
Without a question, chatbots have the power to completely change the healthcare sector. They can significantly increase the effectiveness and accuracy of the procedures for symptom identification, preventive care, post-recovery care, and feedback. Hospital patient care is being improved using AI chatbots. Here is how a chatbot benefits the healthcare industry:       
Copy Infographic
1) Improved Patient Engagement 
When a patient sees their therapist again a week later, they frequently ask for past documentation. This is one of the most widespread issues in the healthcare industry. The communication and knowledge gaps are efficiently closed by chatbots for healthcare providers.
Patients who are disinterested in their healthcare are twice as likely to put off getting the treatment they need. They are three times as likely to have unmet medical needs.    
Healthcare AI-enabled patient interaction chatbots provide potential and existing patients with quick, precise, and accurate information to enhance patient care and services.    
2) Easily set up appointments
One of the most often performed tasks in the healthcare sector is scheduling appointments. Multiple patients face problems using the scheduling systems. A well-designed healthcare chatbot can plan appointments, based on the doctor's availability.
Additionally, chatbots can be programmed to communicate with CRM systems. This helps the medical team in keeping track of patient visits and follow-up appointments. It furthermore keeps the data readily available for future use.    
3) Taking care of common queries
The medical support team is overworked and kept busy with frequent questions, which causes them to miss other patients. A healthcare chatbot can provide an instant response to every general query a patient has by acting as a one-stop shop. These frequently asked questions are one of the most prevalent aspects of any website.    
A chatbot for healthcare provides users with immediate answers to frequently asked queries and lowers the number of tickets. Bots are ready 24 hours a day to interact with clients and offer quicker support. A medical chatbot recognizes and comprehends the patient's questions and offers personalized answers.
Also, read: Healthcare Data Security: A Brief Overview of Challenges and Safety Measures
4) Gathering Patient Data
The gathering of patient data is one of the main applications of healthcare chatbots. Healthcare chatbots are useful for collecting some basic information. This may include patient's names, addresses, phone numbers, symptoms, current doctors, and insurance information. Further data storage makes it simpler to admit patients, track their symptoms, communicate with them directly, and maintain medical records.       
5) Keep patients informed and Happy
Patients who frequently send texts or emails about surgery dates, timetables, and appointments can benefit from a chatbot. Additionally, these chatbots offer patients advice on how to maintain their health. They send automated reminders to take their medications and provide important medical information.
Patients are never left alone with chatbots. As a result of their quick and effective response, they gain the trust of their patients.       
6) Recommendation of health and wellness programs
With the use of sentiment analysis, a well-designed healthcare chatbot with natural language processing (NLP) can understand user intent. The bot can suggest suitable healthcare plans based on how it interprets human input. Increasing enrollment is one of the most important parts of the healthcare industry.
When talking about boosting awareness and increasing enrolment for various programs. These healthcare chatbots are the greatest choice for healthcare organizations.    
7) Patient feedback
According to 70% of consumers, they prefer using chatbots for easier support queries. Getting patient feedback is essential for enhancing healthcare services.
By using a straightforward, automated conversation flow, chatbots in healthcare industry can help you learn and understand many things. This can include like what your patients think of your facility, doctors, treatments, and their overall experience.
Also, read: Healthcare CRM: Features, Benefits, FAQs, and Integrations
Have an App Idea?
Send us your requirements, we will help you to build customized mobile apps according to your requirements.
Risks of Chatbots in Healthcare Industry 
Each technology has benefits and drawbacks. The same is true of chatbots. They are not always completely functional. The risks associated with them are listed below.    
Copy Infographic
1) Incomplete check and assessment     
Many medical specialists believe that chatbots could help in the self-diagnosis of mild ailments. The technology is not yet sufficiently developed to take the place of doctor appointments.
They are unable to judge whether a person prefers to speak seriously or lightly. They are also not able to maintain a consistent tone across all conversations.  
2) Incorrect diagnosis
Patients may sustain serious injuries or even pass away if the AI chatbot is unable to comprehend the exact situation. The effects of using the wrong medicine can be terrible.
Even if the use of AI chatbot services is less popular, patients frequently suffer because of shortcomings in the healthcare system.    
3) User privacy and data hacking
Not all end users are comfortable disclosing confidential information to bots. Additionally, training is necessary for AI to succeed and involves gathering new data as new scenarios occur.
Such information could be compromised, resulting in privacy breaches. This is one of the most critical issues faced today.
4) Inadequate human interaction
No matter how quick the automation, the immersive pleasure of human engagement will always outweigh robotic conversation.
A human can always jump on various informational threads to offer timely comments that better help the patient overall.    
5) Absence of empathy, genuine emotions, and accountability 
The essential element of communication that is frequently required with someone concerned about their health is empathy. In the healthcare system, showing empathy makes patients feel better and cooperate with procedures more readily.
Although a principle-based approach to AI in healthcare has emerged. It is still true that this lacks the foundation of trust that upholds a patient-physician relationship.   
6) Cannot manage exceptions
For the user, improper exception handling can be annoying. If created by experienced programmers, the bot will be able to respond more naturally when given unusual facts or exceptions. 
7) Failure of trust
Patients may lose trust in healthcare experts as they come to trust chatbots more. Second, putting too much faith in chatbots could put the user at risk for data hacking.
Individuals may become disappointed with their primary care physician or self-diagnose too frequently. 
Also, read: Salesforce as a Healthcare CRM: Reasons Why Healthcare Providers Should Use It
Conclusion - The future perspective   
Without a question, chatbots are useful. They are particularly beneficial because they lighten workers' workloads. Healthcare professionals can use chatbots on their websites and applications. This helps them to remind patients every day about their appointments, obtain prompt medical advice, get reminders, and even get invoicing. It helps patients as well as the healthcare facility. Even in an emergency, they can also rapidly verify prescriptions and records of the most recent check-up.
More advanced healthcare chatbot solutions appear as technology for natural language understanding and artificial intelligence progress. But setting expectations is a crucial first step before using chatbots in healthcare industry.
Businesses will need to look beyond technology when creating futuristic healthcare chatbots. They will need to carefully consider several variables that may affect how quickly users adopt chatbots in healthcare industry. It is only then that AI-enabled conversational healthcare will be able to show its true potential.
Also, read: Internet of Medical Things – Top Opportunities to Grow your Healthcare Business
FAQs (Frequently Asked Questions)  
1) What are the best chatbots for healthcare?
Healthcare chatbots include some well-known names such as Ada Health, Babylon Health, Safedrugbot, Buoy Health, etc.  
2) Can we develop a chatbot for any website?  
For websites and mobile applications, chatbots can be created. If you are looking for a straightforward chatbot to help visitors to your website. Then, you must first look at some already-available solutions like Botsify, etc.  
3) What is the cost of creating a healthcare chatbot?
Healthcare chatbot development costs vary depending on platform, structure, design complexity, features, and innovative technology. To find out the actual price, you need to first know your requirements, and what you want that chatbot to do.  
4) What is the most common flaw that leads to a chatbot failing?
Incorrectly interpreting the user's purpose. That occurs when chatbots aim to help users on all fronts but lack access to centralized, specialized databases. Additionally, a chatbot used in the medical area needs to adhere to HIPAA regulations.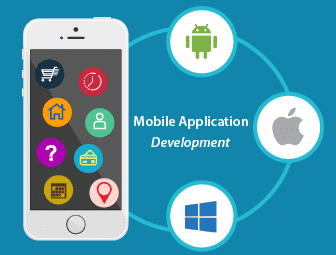 Do you want to leverage mobile technology for your business? Cynoteck is a one-stop Mobile app Development Services provider. We provide iOS and Android application development services so that you can reach your target audience on any device.