When it comes to CRM solutions, there's a whole lot of stuff that you need to do before you actually implement the system. First off, there's the part where you have to select the right system; a system that meets your exact needs.
The hard part actually comes after that. You need to make sure that the chosen CRM system is doing what it's supposed to be doing.
But, here's exactly where most managers go wrong.
Managing customer relationships isn't just about finding the right CRM solution. There's a lot more to it and in this blog, we'll be discussing how leaders should manage CRM systems.
Stay Aware
As a manager, it's your duty to understand how important these systems are for the growth of your business. In order to leverage CRM systems in the best way possible, you need to be aware of how they work; identify their strengths and their weaknesses so that you can use them to your advantage later.
Practice Due Diligence
Buying a CRM system isn't the same as buying the latest gadget. You don't just look at a few advertisements, visit a few stores, and talk to a few salesmen. You're buying a product that could potentially turn around the business.
Due diligence is a must and the right decision is made when you have a team to offer you their unique perspectives.
Do Not Fear It
The fear of technology is something that haunts a lot of businesses and even managers. However, it's 2017 and it's high-time you overcame that fear. The only kind of fear you need to have is the fear of becoming irrelevant.
Interestingly, that's bound to happen when a business fails to make the right technological investments.
Technological investments need to be made as long as they benefit your business. There is no point running away from them.
Copy Infographic
Hire the Right People to Do the Job
The returns on your investment can take some time to realize and they also depend on how well you implement the system.
For example, you need a specific team to operate the CRM system. So, don't hand it over to the wrong people. You need professionals that are well-versed in this area.
Don't hesitate to hire new people; people who have the capabilities to make the most of your new CRM system.
Implement
Don't just make the investment. It is the manager's duty to initiate and oversee implementation as well. The CRM system isn't just going to implement itself. It's a process that entails leveraging the right people, establishing the right goals, developing a strategy, and feeding the right data.
Seek Alignment
Your strategies and goals for marketing and sales need to be aligned if you want the CRM system to be effective.
Empower Your Team
At the end of the day, it's people who are going to use these systems. So, make sure you can give them the support they need. This means allocating financial resources, providing training, and offering any other kind of support that they might need.
Use the Right Data
When you put a certain customer on the system, make sure they're there for a reason. In other words, make sure the data that's going into the CRM system is viable and offers certain prospects. Create segmented, detailed lists that can boost the quality of your relationship.
Use High-Quality Content
There's no point having a state of the art CRM system if your content isn't going to match it. Take the time to create unique and top-notch content. Think of it this way – the CRM system is your gun and the content is your ammunition. They both need to be high-quality for the best impact.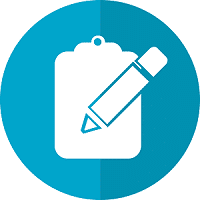 Do you want to implement a CRM system within your organization? Connect with our CRM Experts today!