The candidate of today has evolved significantly. No longer do they respond to straightforward recruitment. What they want is a consumer experience, and unfortunately, most recruiters are ill-equipped to handle that.
There's been plenty of talks involving the use of recruitment tools that make the hiring process easier. However, no matter how advanced a system is, recruiters often find themselves having to depend on "old school" techniques now and then.
For instance, at a job fair, the recruiter is forced to collect applications in the form of physical paper copies. What is the recruiter supposed to do with a high-end recruitment solution when the applications are collected in the form of paper? He/she has no option but to feed the data into the system manually, which is going to cost a lot in terms of man-hours.
How can recruiters overcome such problems? Is there a way to avoid the use of cluttered-up spreadsheets? Can manual processes be eliminated? Is there a solution that can meet current needs?
Well, CRM (Customer Relationship Management) solutions just might be the answer. Here's how.
Integrating CRM with talent management systems
CRM solutions can make it possible for your recruitment team to share, monitor applications, chase/nurture leads, and even assess document activity. Plus, all this can be done with improved collaboration and transparency.
Your business can even track events such as career fairs with minimal human intervention, measuring metrics that determine whether or not such events are successful. Recruiters will be able to determine the number of candidates who attended the event, the actual number of candidates who applied, and the status of their progress with regard to the hiring process. Recruiters can also look at the number of people hired and whether the hire rate justifies the costs incurred as a result of participating in the event.
There are several other benefits as well.
To begin with, integrating recruitment with CRM makes it easier for companies to generate higher revenue. For instance, you can establish a database of candidates that can be referred to using your recruitment solution. Needless to say, the simplified process makes it easier to find high-quality candidates. Hiring candidates of a superior variety will lead to the establishment of a more productive workforce. This will have a positive impact on your revenue.
Another benefit is the speed at which you can hire new recruits. An integrated system will allow you to create a pool of ideal candidates, which you can tap into when necessary. Recruitment oriented CRM systems allow users to sort candidate lists on the basis of skills, experience, and a range of other metrics.
You can keep adding new entries while you do this, thereby expanding the list in real time. In the end, you save a ton of time by avoiding manual searches.
Recruitment oriented CRM systems also help with the hiring of high-quality candidates. This is because such systems provide greater access to candidates, both passive and active. So, recruiters can take a peek at candidates who haven't actually applied for a job, apart from the actual applicants. This is a huge advantage considering that passive candidates aren't often actively seeking out new opportunities
Making it happen
So, choosing a CRM solution that is ready for integration with sourcing/recruitment solutions is a smart idea and maybe, even necessary. Doing so allows HR departments to access all the data in a centralized manner. Plus, they also gain the ability to implement a unified and intelligent approach towards assessing and recruiting the best and brightest of what the job market has to offer.
The overarching benefit is that HR departments are ready to take on recruitment tasks almost instantly, with minimal problems or unification challenges.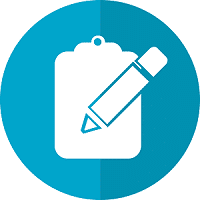 Do you want to implement a CRM system within your organization? Connect with our CRM Experts today!