In today's business landscape, ERP (Enterprise Resource Planning) software has become indispensable across different industries. It encompasses a suite of software or software-as-a-service that integrates and centralizes data from all aspects of a company's systems.
From accounting to procurement, project management to supply chain operations, ERP systems serve as comprehensive business management tools. They offer users a unified perspective of core operations, including cash flow, production capacity, orders and purchasing, and payroll.
By gathering and consolidating data from multiple departments, these systems enable seamless information exchange and automate essential back-office functions.    
The remarkable advancements achieved by ERP in various industries can undoubtedly be extended to healthcare. Within the healthcare sector, centralized healthcare ERP software plays a pivotal role too. It helps in disassembling data silos, resulting in improved accessibility and quality of patient care, streamlined operations, and reduced costs.
Tailored ERP software designed specifically for hospitals can furthermore help organizations in managing critical business and administrative functions, encompassing financial accounting, inventory management, and patient services.    
But it is crucial to recognize that software system vary in their capabilities. In this article, we have documented an extensive list of healthcare ERP software solutions renowned for their robustness and efficacy in the healthcare industry.
These systems are tailored to address the specific requirements of healthcare organizations, ensuring superior functionality and effectiveness.
How Does ERP System Work in the Healthcare Sector?
In old-fashioned legacy healthcare systems, essential patient data, such as medical history and medication records, was dispersed among disparate subsystems that lack seamless integration, posing challenges to inefficient data management.
Enterprise Resource Planning (ERP) emerges as a robust software solution, streamlining workflows, enabling interdepartmental collaboration, and allowing seamless data sharing within the organization.    
Healthcare ERP software proves invaluable in handling vital business functions such as financial accounting, inventory management, customer relationship management, and human resource administration.
The integration of various hospital departments, incorporating core services, support functions, and back-office operations, becomes seamless through ERP implementation. A primary driver behind adopting ERP systems is the significant reduction in operating costs and overheads.    
As healthcare organizations continuously strive to enhance their ERP systems, prioritizing better patient care accessibility. The implementation of ERP software in this industry is driven by the pursuit of reducing clinical errors, elevating patient care, and optimizing provider efficiency.
Furthermore, these systems significantly contribute to efficient patient communication, encouraging elevated levels of satisfaction.    
Also, read: Top 10 Real Estate ERP Software for Enhanced Efficiency
The Best Healthcare ERP Software Compared
Copy Infographic
1) Dynamic 365 Business Central
Dynamic 365 Business Central serves as a comprehensive ERP System tailored for healthcare institutions, aiming to improve operational efficiency, minimize clinical errors, and provide exceptional patient care. This robust system enables seamless access to real-time patient information, critical medical data, and employee records from a unified platform.    
In the healthcare sector, improving care quality while managing costs is a constant endeavor. To meet this challenge, optimizing business processes is crucial to enhance productivity and reduce expenses.
At Cynoteck, we specialize in results-driven consulting services for healthcare institutions. Our expertise lies in providing ERP and CRM solutions powered by Microsoft Dynamics, empowering you with essential data to efficiently manage your facility.    
Different Aspects of Microsoft Dynamics Business Central: 
Centralized System 
Patient Records Management 
Security Mechanisms 
Compliance Management 
Real-time data 
Automation capabilities 
Integration Capabilities 
2) Practo's Insta HMS 
Insta by Practo is a comprehensive healthcare ERP software that helps various healthcare organizations, from single-specialty clinics to multi-center hospitals.
This advanced solution boosts revenue, enhances productivity, and optimizes operations while effectively mitigating inventory leakages.
With real-time access to enterprise-wide information, you will make informed decisions quickly and accurately.
Integrating multiple functions in a seamless package, this hospital management software delivers cost savings and expedites insurance processing through automated billing calculations.    
Different Aspects of Insta HMS:
The system has advanced diet and ordering modules. 
Provides a variety of modules for managing hospitals and clinics.  
Helps in the administration of advanced OT and ward operations.  
A surgery scheduler, patient satisfaction, and survey modules are also available to users. 
3) Intacct
Intacct offers versatile ERP software for different industries, with a specialized focus on healthcare through its health ERP solution. Designed to support hospitals and practices, it enables scalable growth while improving financial processes and performance across multiple locations.
This ERP system empowers healthcare providers to centralize data and streamline financial management, generating real-time financial statements, unlike the traditional monthly cycle.
Notably, managers at healthcare facilities can conveniently access the browser-based ERP solution for approvals and transactions, ensuring seamless accessibility and efficiency.    
Different Aspects of Intacct:
This ERP software manages business data in a central location to ensure enhancement and accessibility anywhere. 
It enables more efficient financial statement processing all year round, not just at the end of each month. 
Also, read: Business Central Cloud vs. On-Premise: A Comprehensive Comparison of Features and Pricing
 4) SAP 
SAP offers an all-encompassing ERP solution tailored to different industries and global clientele. For pharmaceutical businesses, SAP S/4 HANA stands as a potent and innovative solution.
Its real-time data processing capabilities ensure unparalleled visibility, agility, and operational control.
With specialized functionalities and tools, pharmaceutical businesses can optimize processes, maintain regulatory compliance, and initiate digital transformation across the organization.    
Different Characteristics of SAP: 
Organizations can manage every aspect of the business conveniently. 
Fully configurable UI from the back end. 
Fully responsive and device-agnostic application. 
5) Infor
Infor ERP presents a versatile, cloud-based multi-tenant software solution designed to cater to industry-specific needs. It offers healthcare providers the flexibility to choose between on-premises and cloud-based implementations.
Infor provides a comprehensive ERP system for hospital and outpatient providers, health plans, and medical technology device companies.
The system includes human capital management, personalized user views, mobile access to common master data, and automated procure-to-pay processes. Notably, Infor stands out with its unique capability to support clinical interoperability. 
Different Characteristics of Infor:
Streamlined processes 
Process automation 
Minimized manual entry 
Reduced error rates 
Inventory Transparency 
6) Meditech 
Meditech stands as a leading provider of integrated ERP system for healthcare organizations. Trusted by health facilities of all sizes, Meditech efficiently manages day-to-day operations, delivering effective treatment and superior customer service.
This comprehensive ERP system handles various tasks, including charting, documentation, scheduling, and revenue management.
It seamlessly integrates with EHR platforms to streamline reimbursements, medical billing, supply chain costs, and team management while assessing overall financial health.
Additionally, Meditech empowers agencies to manage at-home patient tasks, order placement, appointment scheduling, billing, and documentation.    
Different Characteristics of Meditech: 
Fewer Errors 
Better Patient Engagement 
More Accurate Treatment  
Information Security
Quick Implementation 
7) Harris  
Harris ERP offers a versatile web-based software solution catering to various industries, schools, the public sector, and healthcare. Its flexible design ensures compliance with current and future regulations, improving patient safety and clinical workflows.
The integrated suite of applications, consolidated in a single database, provides robust clinical decision support to clinicians.
This digital solution incorporates flexibility and strength, enabling healthcare organizations to standardize care, enforce protocols, and best practices. 
Different Characteristics of Harris  
Inventory Management 
Order Management 
Planning & Scheduling 
Project Management 
8) Oracle 
Oracle offers cloud-based ERP and enterprise performance management systems across various industries, including Healthcare.
With a focus on delivering enhanced health insights and human-centric experiences, Oracle Health caters to patients, providers, payers, and the public.
This secure and reliable healthcare solution seamlessly connects clinical, operational, and financial data, elevating care standards and facilitating informed decision-making for health and well-being advancement. 
Different Characteristics of Oracle 
Robust Reporting Capabilities with Deeper Insights 
Streamlined processes 
Highly Scalable Back Office System 
Also, read: Supercharge Your Business with Drop Shipment in Business Central: A Step-by-Step Guide
Conclusion
In healthcare, ERP systems provide real-time access to patient requirements, data, and test results, ensuring superior results. The widespread adoption of healthcare ERP software solutions is because of their robust features, enabling exceptional patient care and streamlined operational expenses. Today adopting this technology has become crucial for hospitals and healthcare businesses to remain competitive in the industry. 
Discussed above are top-tier healthcare ERP System that seamlessly integrate multiple operational components into a unified database, user interface, and application for hospitals and healthcare service providers. These systems provide round-the-clock access to information, elevating productivity, agility, data security, and report analysis efficiency.
By implementing a healthcare ERP platform, your organization establishes a robust infrastructure to tackle current and future operational challenges with confidence. 
Also, read: Guide on Migrating Your Legacy Data to Dynamics 365 Business Central
FAQs (Frequently Asked Questions)
1) What is a Healthcare ERP and how does it help?
Healthcare ERP systems find extensive application in hospitals, clinics, private healthcare institutions, and wellness providers. These software systems have a diverse range of functionalities and ERP modules, such as financial management, accounting, procurement, human resources, sales and billing, asset management, business analytics, reporting, data management, integration management, robotic process automation, clinical management, patient management, and more. This comprehensive suite of features empowers healthcare organizations to efficiently manage their operations and deliver superior patient care.  
2) What are the Key Features of ERP in the Healthcare Industry?
Outlined below are key features found in the best ERP software system for the healthcare industry. Alongside real-time access to patient health records and leveraging business intelligence, healthcare service providers gain many benefits from the ERP solution, enabling seamless operations and informed decision-making.  
 - Supply Chain Management  
– HIPAA Compliance  
– Automation & Flexibility  
– Real-time Analytics  
– Inventory Management  
– Accounting & Mobility  
– EHR (Electronic Health Records)  
– Data management   
– Finance Management  
3) What is the need for an Integrated ERP System in Healthcare Organizations?
The healthcare sector, while experiencing rapid growth, the recent pandemic has further triggered its expansion. However, the industry also grapples with obstacles like remote patient care. Here, specialized ERP systems step in with their valuable features, providing vital assistance.
These systems efficiently automate diverse hospital operations, streamlining processes across departments, leading to significant labor cost savings and improved patient care services.
Additionally, ERP solutions improve visibility and offer real-time data insights, empowering healthcare facilities to make informed decisions. 
4) What is the cost of healthcare software development and how long does it take to implement healthcare ERP?
Evaluating the final cost for healthcare software development can be challenging. Healthcare ERP software involves various costs, including licensing, implementation, and support. The overall expense will vary depending on the chosen ERP software, implementation scope, business size, and complexity.
Costs can range from $10,000 for smaller healthcare institutions to upwards of $10 million for larger organizations. It is essential for healthcare entities to thoroughly assess their requirements and consider these factors when budgeting for a successful ERP implementation.     
The implementation timeline for healthcare ERP can vary significantly, lasting from 6 weeks to several years. This period depends upon factors such as the healthcare company's size, the chosen healthcare ERP system, the project scope, and other inherent complexities.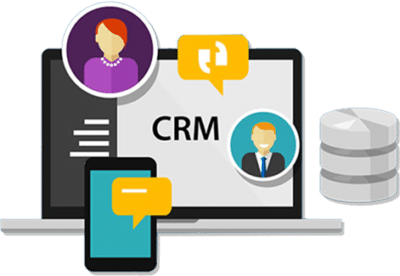 Microsoft Dynamics 365 Business Central is an all-in-one ERP business management solution that helps you connect your financials, sales, service, and operations to streamline business processes. Connect our team if you are interested in implementing Dynamics 366 business central in your business.