The market for smartphone apps is incredibly competitive. Every day, thousands of new apps are released in app stores. With all the information your target audience deal with every day, they are completely overwhelmed. It appears to be impossible to get their attention.
Many of these apps fall flat with their target consumers; some do so because they are simply not good enough, while others fail because of poor marketing. The intended user of the app is frequently unaware that it even exists. This task is growing challenging because your objective is to encourage them to spend a few minutes downloading your app. 
Even if you have the best app, it can be challenging to get it to increase the rankings of both app stores and stand out from the millions of apps. So, you need to understand how to promote a mobile application. Your main objective as an app developer is to make money from your app when you create it, right?
Additionally, you need people to discover your app to maximize app downloads. Additionally, most businesspeople are constantly searching for apps that are user-friendly and fit their requirements. The most amazing feeling a mobile app owner can experience is having millions of users download and use their app. 
There are currently more than 2.9 million apps in the Google Play Store and more than 4.3 million in the App Store.
These figures are quite astounding and are rising every day. Therefore, if you are sitting there hoping that app users will just switch over to your app, think again. There are a lot of rivalries.
Because of this, it is strongly advised to develop an app user acquisition strategy before launching it and treating it the same way you would any other standard product launch. 
The idea and design of the mobile app itself are crucial to its success. However, it happens often in today's environment for brilliant ideas to be overlooked due to a poor app advertising approach. Discover the most effective methods for increasing your visibility and creating the finest app.
You can learn how other mobile app companies have nailed advertising in this post, here you will also find suggestions for creating ad campaigns that increase your app downloads and installation. 
Downloads of mobile applications and visibility 
Downloads and app visibility are directly correlated. Your chances of getting more app downloads will increase dramatically if your app is visible. App visibility is a term used to describe how simple it is to find your app in the app store.
Although App Store Optimization is typically linked to app visibility, paid user acquisition strategies like Apple Search Ads or mobile ad networks can also benefit your visibility.
Similar to how app exposure can boost app downloads, having more downloads can also boost your organic rankings, which will further boost your app's visibility. 
Also, read: How to Conduct Mobile App Market Research as a First-Time Entrepreneur
8 Effective Strategies to Promote and Market Your Mobile App 
Getting app downloads and installs is not that simple. The idea and design of the mobile app itself are crucial to its success. But in the present day, terrible app advertising strategies frequently suppress brilliant concepts.
The process of maintaining a mobile app once it has been developed is one of the biggest challenges that you will face. For your app to be a success, your launch and promotion strategy is essential. 
Being an expert in the field of mobile app marketing, we are aware of both what promotes apps effectively and, more crucially, what does not, for you to get the most downloads. Now let us look at the eight best strategies to promote your mobile app: 

Copy Infographic
1) Boost App Downloads with a Website that is SEO-Optimized 
For your mobile app, you need an online presence. People want to know that your app is legit and that you have a genuine business interest in it. It is important that you have a specific website.
Since they are the initial point of contact for each user that comes searching on a search engine, and nowadays micro-sites have become popular for most apps. It is possible to encourage website users to download your app by using web push notifications. You can direct the relevant visitors to the appropriate app stores with intelligent deep links put strategically in these notification banners.  
The most effective type of marketing for app marketers is still SEO. Contrary to app stores, you may reach these customers by choosing the appropriate set of keywords. For enterprise brands, your app should be clearly displayed across your website, not just as a small logo or an afterthought. 
Also, read: 8 Reasons Why your Website Needs a Mobile Application
2) Social Media - Reaching Out to your Target Audience
Promoting apps requires the use of social media. It is one of the most affordable and successful marketing and advertising platforms for new apps. It is the ideal platform for providing your app with a personality and defining its primary purpose. 
Paid and organic social media connections are two options for reaching your audience.
Here is a brief comparison of both: 
Organic - Having a presence on social media, such as a Facebook page, Twitter account, and Instagram account, is included in an organic promotion.
Create accounts and begin following users in your industry and target market. Try to connect with your audience in a meaningful way by posting about the things they care and participating in the conversation rather than spamming them with excessively promotional content. 
Paid - Spending some money on your app promotion will increase its discoverability and draw in more users. Facebook and Instagram are excellent ad platforms for mobile apps due to their large audiences and segmentation capabilities.
Additionally, since Facebook owns Instagram, they make it quite simple to advertise app installs on both platforms. 
Early in the marketing process, it is crucial to put more emphasis on interaction because this makes it simpler for audiences to become familiar with the brand and engage with it consistently. 
Apps typically get the most attention from the following social media platforms: 
Twitter 
Pinterest 
Facebook 
LinkedIn 
YouTube 
Reddit 
3) Referral Marketing 
How to Promote a Mobile Application? One of the most significant methods for generating astronomically high app download rates for all apps has proven to be referral marketing.
Its goal is to promote app installations based on ideas from dependable acquaintances or recommendations from influential people, and it is also referred to as word-of-mouth marketing. 
You can get the initial increase in download numbers by using traditional marketing techniques like paid search and social media campaigns.
However, these figures significantly improve after we made it simple for app users to recommend others. Both email and in-app messaging are used for this. This can work extremely well if your app provides a practical solution for users. 
Also, read: Factors to Consider in Determining Mobile App Development Cost
4) Give your App an Appropriate Title and a Unique App Icon
Making an appropriate title for your new mobile app is one way to encourage users to promote and download it. There are two options for you. Either give the app a name that expresses what it does or the issue it addresses plainly.
Or you can give it a creative name but include something in the title (consider adding relevant phrases that suggest purpose) so that users will understand what they are getting when they download it.
Apps lose their identity in today's crowded market if they lack a distinctive symbol. Nowadays, most apps follow a trend where the app icons look remarkably similar, making users confused with the app they download.
You should pick an app icon that sets you apart from your rivals and from all the other icons. Make it simple to remember and recognize. 
Here are some suggestions for creating a distinctive app icon: 
For your app, create a persona, and use it as the icon. 
Make a symbol for your app that identifies the issue it addresses or the solution it offers. 
Most app icons generate a definite form by using the first letter of their app name. 
Avoid utilizing text and images because they do not have an immediate impact. 
5) Influencer Marketing 
Increasing public awareness is the key to success. Although it might seem simple, careful implementation is required when using it in practice. The influencers are frequently well-known users of popular social media sites like Twitter, Instagram, YouTube, and forums.
A quick promotional effect can also be provided by bloggers, opinion leaders, and owners of large and medium platforms (such as social media pages and groups, chat rooms in instant messengers, and other social media). 
In order to bring your app in front of users who might be interested in it, influencer app marketing involves getting your app tested and reviewed by these individuals. The significance of influencer marketing in promoting your mobile application resides in this.
If you are not the top blogger in your category, avoid contacting them. Offer to cooperate with lesser competitors, particularly if they are just getting started.
The audience will be more loyal, and their pricing will be a lot lower. Influencer marketing has the potential to generate significant rewards with the right connections. 
Also, read: Top tips to Build Secure Mobile Apps
6) Make a Video Tutorial  
Not everyone will understand all the advantages of your app after reading a summary or looking at a few screenshots. Making a video demo of your app is another approach to promote it and get more downloads.
It is one thing to read an article or look at a few screenshots, but it is quite another to witness something that demonstrates the capabilities and advantages of an app.
You can deliver this video through the content on your website, your mailing list, and of course social media. Your audience will engage with your app more frequently if you make it simple for them to use. 
You can simply explain the what, how, and why to use your app in a 30-second video. Give your product's most popular features and usability extra attention.
Once your video is finished, post it on your website and social media accounts, and do not forget to include a link to it in your app store listing. 
7) Get your Users to Rate and Review your App 
Today's customers are more likely to believe user reviews and app ratings than any other type of advertising. Reviews and ratings significantly increase the number of people that download your app. Your app might move up the app store listings with the help of positive reviews and better ratings. 
People will not download something if they cannot find it. So, positive reviews are a great way to improve the visibility of your app in the app store.
Its position in the search results is influenced by the quality and quantity of your reviews. By offering rewards and discounts, you can encourage your users to submit positive reviews. 
Here are a few ideas to get your reviews and ratings: 
Utilize in-app achievements to measure user engagement.
Utilize push notifications and in-app notifications to ask users to rate and review your app when they are most engaged. 
Respond to bad reviews and gather the crucial data that will help you improve your app. 
The prompt must be timed correctly. To personalize the alert and delivery to each user and earn more reviews and ratings, use send time optimization. 
Also, read: 11 Reasons to create a mobile app for your online shop – and how to get started?
8) App Store Optimization (ASO) Strategy 
The mobile app industry's version of SEO is called app store optimization, or ASO. For discoverability in an overcrowded market, and to promote your mobile application, ASO is crucial. It enhances how easily people can find and see your app in app stores.
The app's name, description, keywords, pictures, videos, ratings, and reviews are all crucial factors in discoverability. Regardless of the budget, you allot for user acquisition, ASO is crucial to your application's growth strategy and is similar to SEO in many respects. 
You need to pay attention to the following if you want to achieve solid ASO: 
Is the name of your app unique? Is it simple to find? 
Include important keywords in your content but avoid stuffing your content with them. 
Description – Does your description concisely state the benefits of your app and is it regularly updated with information on app updates and release notes? 
Do you have 4-5 feature screenshots or a video lesson describing the key features of the app? 
Ratings: Does your app receive helpful reviews? If not, try to get positive reviews from your current users since this will boost your app's legitimacy and boost downloads. 
Concluding thoughts 
No matter how appealing and useful your app is, if you do not make any effort to promote it, people will not download it. It does not have to be as difficult for you to increase app downloads as it is for many.
Customers will find a wide variety of apps to help them in getting what they want, whether they need assistance with a specific activity or simply want to pass the time. Make it certain that people use your app.
To put your brand ahead of the competition and boost downloads, make use of these mobile app marketing strategies discussed above. You will notice a huge rise in app downloads and ratings in the app stores if you implement these 8 strategies. 
Always keep in mind that the quality of people you bring to your app matters more than the quantity, so be sure to research your target audience and tailor your advertisements to them accordingly.
Still uncertain of where to start. Our team at Cynoteck is skilled at promoting your app and increasing its downloads. Contact us today. 
Also, read: Top mobile app marketing ideas to get your business to the next level
FAQs (Frequently Asked Questions) 
1)
Which online advertising platforms—such as Facebook, Google, Twitter, etc.—should we use to promote our app?
Where to promote depends on your budget, target audience, and overall goals. Facebook and Twitter would be wonderful places to start because they allow for shorter campaigns than others, and tools like AdWords can help you get the most out of each.
Regardless of how you choose to promote, always remember that successful user acquisition is not about who can force a brand in people's faces.  
2) How do Google and Apple determine which applications make the Top 10 list?
As of right present, neither Apple nor Google have made any disclosures about the methods they employ to decide an app's ranking. The most important variables, according to research and findings, are instead confined to the following:   
> Average ratings  
> Rating and review volume and rate  
> App usage  
> Download and install counts  
> Uninstalls  
> Keyword density of the app's landing page  
> Growth trends weighted toward recency  
3) Do apps need a preview video?
Yes, and here is why: reading about or hearing about something is one thing; seeing it in action is quite another. When someone can use your app for themselves, why explain it to them? Why not let the app communicate everything that it has? An app should be aesthetically pleasing, and a video gives the user a taste of your app's distinctive spectacle.  
4) When should our app be promoted?
The earlier the better. With trends favoring those who invest more in paid user acquisition tactics, marketing requires an expenditure of both time and money. It is wise to start conducting market research early on to determine the advertising you can and cannot afford.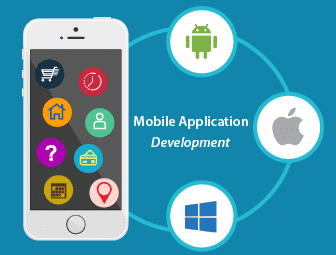 Do you want to leverage mobile technology for your business? Cynoteck is a one-stop Mobile app Development Services provider. We provide iOS and Android application development services so that you can reach your target audience on any device.