The practice of digital lending involves making loans via websites or mobile apps while utilizing technology to assess and authorize credit. The goal always in lending is to gain a strategic advantage. Digital lending has provided several financial service providers with a chance to reach the public with much better products at a lot faster and more cost-effective rates all because of its new advancements that are currently underway.
Manual processes and disparate systems are no longer viable and frequently result in missed opportunities or closed accounts. Use Salesforce's capability for lending to meet and exceed your customer's requirements on a single platform. While the multiple stakeholders in the loan life cycle, such as underwriters, marketers, appraisers, etc., operate in disconnected silos, borrowers want end-to-end digital engagement in real time.
Al-powered digitization made possible by Salesforce Financial Service Cloud will facilitate quicker, more informed decision-making that will benefit both lenders and borrowers.
This integrated platform called Financial Services Cloud, driven by Lightning Experience, aims to strengthen client relationships by providing proactive, individualized services as per the borrower's expectations.
There are several advantages of using Salesforce Financial Service Cloud in Mortgage Banking. Salesforce Financial Services Cloud helps to create streamlined loan management journeys with real-time services and self-service options for borrowers.
How can Salesforce improve efficiency, make smarter decisions, and personalize the user experience with digital lending?
Financial institutions work to increase efficiency because they aim to provide excellent customer service. In this approach, process automation is crucial. Digital, automated solutions are taking the role of manual, disconnected credit, and lending processes.
However, decision-making and risk analytics should be integrated with other corporate systems for maximum efficiency. An outstanding example of this is Salesforce. Financial organizations frequently utilize their customer relationship management (CRM) system to handle customer contacts.
It functions as the all-purpose platform for your financial services. At every point of the customer lifecycle, it serves as a platform to offer real-time access to important data, visibility into distinctive customer journeys, and insightful data.
Also, read: Salesforce Features that will Increase User Productivity and Adoption
Using Salesforce as Software for Digital Lending
Multiple lenders believe that Salesforce is the best loan management solution because it can adapt to a wide range of use cases. You can simply access and record basic contact information, previous sales, and other information when you use Salesforce to manage customer information for financing. Salesforce also provides you with the ability to:
Copy Infographic
1) Simplify Application Approvals
Customers may become discouraged or even change their minds if approval times are too long. You can quickly and accurately collect all the essential information from the customers using Salesforce loan management systems.
With quick approval, customers can complete the entire process in a matter of minutes rather than having to wait days or weeks to learn if they are approved.
2) Build A Unified Experience
Salesforce streamlines the lending process and offers the tools necessary for each participant to handle their part of the loan.
You can ensure that all information is consistent and transparent by integrating a loan officer platform and online applications into your lending system on Salesforce.
3) Outsmart the competition
Improve collaboration and transparency to boost efficiency. Salesforce lending enables you to streamline manual processes and deliver personalized solutions based on information about your customers such as their spending patterns and life events.
Also, read: CRM Artificial Intelligence – What is it and how can it benefit your business?
4) Integrate with a wide range of Apps
Having access to the Salesforce AppExchange's tens of thousands of third-party apps is one of the main advantages of adopting a Salesforce loan management system.
You can customize the platform to offer the precise features that your business requires to operate at optimal efficiency.
5) Exceed expectations while allowing Self-Servicing
Your team can streamline digital account opening, onboarding, and loan origination with Salesforce. Salesforce's lending solutions can be trusted by banks to provide customers with what they want and when they want it.
Customers being able to self-service their loans are one of the biggest advantages because it lessens the workload on your team and makes it easy for customers to submit payments instantly.
6) Manage costs
The majority of a bank's IT budget goes toward maintenance. Salesforce can lower expenses and improve customer satisfaction by automating the deposit and account opening processes.
Looking for Salesforce Consulting and Implementation Services
Send us your requirements, we will get back to you with a quote
Salesforce advantages for Digital Lending Process
Working with Salesforce for Lenders has many advantages. Advantages of this include the opportunity to manage this large and chaotic market better while making the financing process easier for customers. Some more advantages include the following:
Smooth transitioning from lead to application, underwriting, and any other finance transition.
Team members can work more efficiently in an organized environment provided by productivity tools that enable scheduling, enhance time management, and better track loan applications.
Automating the completion of borrower data through every phase of the loan process to provide faster loan servicing.
Obtain insight into applicants' profiles that would allow for the optimization of the lending process and a more personalized experience with clients.
Centralized data and info that is easier to access from anywhere.
Simple to fit your company's demands and potentially scalable to back the expansion of your business.
Predicting future behavior and customer needs with AI (artificial intelligence) predictive analytics.
By optimizing operations using integrated business tools, operational risk, errors, and data-related issues can be avoided.
Also, read: What is Salesforce NFT and How Can Businesses Use It
To Conclude
Efficient businesses are built on efficient systems. With customers expecting seamless experiences irrespective of the sector, brands have turned to technology solutions to challenges that are imperative to their business. By establishing the ideal system for your organization, you can ease and streamline every aspect of your financing and loan servicing process.
Digital lending has proved to be one of the major means contributing to financial inclusion in the country. With digital lending being the future, many big players have entered the market. Lenders are increasingly utilizing innovative technologies such as AI, ML (Machine Learning), and big data analytics to collect and evaluate data from multiple sources.
There is no better system to implement than Salesforce if you want to manage your loans in a customized way. And if you are looking for Salesforce products that can accelerate your business success, contact us today. Cynoteck is a top Salesforce consulting firm with the vision to make business more profitable and efficient with Salesforce. Before taking a digital loan, make sure you consider all these above-mentioned points to make your digital loan process easier.
Also, read: Salesforce Connect: integration, benefits, and limitations
FAQs (Frequently Asked Questions)
1) What role does the Financial Services Cloud play?
Salesforce constantly expands the range of its services. Salesforce has a proper roadmap about what to do with the Financial Services Cloud. The Financial Services Cloud is targeted at the second segment, which is more B2C and retail. Insurance companies, mortgage brokers, and retail banks are examples of use cases where Financial Services Cloud excels.  
2) How Does Salesforce Help Financial Services?
CRM is a back-office tool that tracks the number of assets a business owns. But a lot of businesses use back-office technology like that for CRM functions. It is a technology that works well for monitoring sales or loan processing. For businesses simply having a CRM like Salesforce is a start in the right direction. 
3) Why do banks need Salesforce CRM for customer retention?
Implementing a powerful, industry-specific customer relationship management (CRM) solution like Salesforce Financial Services Cloud is one way how banks can better understand their clients and satisfy them. They are able to predict and address the requirements of their customers faster and more affordably.
Salesforce provides banks with the ability to better understand the characteristics of their clients as well as their spending patterns and to contact them when they need the right products and guidance.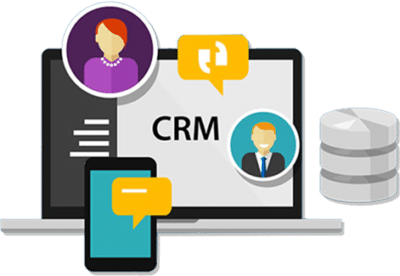 If you are new to automation and confused about Workflow or Process Builder. Need not to worry, we have got you all covered. Talk to our experts and clear all the cloudy thoughts about automation.