Financial companies have been using Salesforce to improve productivity and manage client data for more than ten years. And with the help of Salesforce Financial Services Cloud, advisors can now spend less time on administrative work and more time helping clients in achieving their business objectives.
In today's era of modern financial service customers, convenience, customization, and experiences are increasingly in demand. The customers want to be served at the appropriate time and location and to be listened to and understood. Financial institutions are making significant investments in digital transformation and customer experience to meet all these expectations of customers.
Deploying Salesforce Financial Services Cloud is usually one of the first steps taken by financial services firms (Salesforce FSC). To have a 360-degree view of their clients and know precisely who they are working with at any point in the sales process, they aim to centralize all data into Salesforce.
Users of Salesforce for Financial Services, which consists of the Salesforce Financial Services Cloud as well as additional Tableau, MuleSoft, and Slack capabilities, now have access to a plethora of new features developed to enhance the employee experience.
We will now examine Salesforce Financial Services Cloud in this article and discover how it can be beneficial for your business.
What is Salesforce Financial Services Cloud?
Designed specifically for financial services companies, Salesforce Financial Services Cloud is a customer relationship management (CRM) system that helps organizations to manage customer relationships more skillfully, expand more quickly, and unleash a deep understanding of their clients.
It is an industry-specific Salesforce product with pre-built workflows and data models tailored to the financial services sector.
It provides insightful information at every stage of a client's lifecycle. Insurance, Banking, mortgages, wealth management, and other sectors of the financial sector all use this Salesforce product extensively.
Salesforce Financial Services Cloud Features
Financial Services Cloud is based on the Salesforce Customer Success Platform, it has features created specifically for client engagement and is developed with the requirements of advisers in mind.
The ability to change how wealth and asset management, finance, and insurance organizations engage with and take care of clients is one of the key advantages of the Financial Services Cloud. Some other features include:
Complete Client and Household Views
Client Engagement and Productivity
Client Data Management
Also, read: Salesforce in Digital Lending: Delivering Superior Customer Service
Advantages of using Salesforce Financial Services Cloud
With the help of the Financial Services Cloud, employees and individuals can have deep and efficient conversations and workflows by lowering friction and increasing efficiency.
Copy Infographic
1) Intuitive Customer Care and Relationship
Salesforce Financial Services Cloud can help your business in numerous ways when customers want more from businesses, including helpful advice, prompt responses, and 24/7 communication.
By mapping customers with households, trusts, and professional organizations, you can find high-profile clients and connections.
Visualize and take advantage of new opportunities brought about by the layers of relationships and essential information that already exists.
With the help of Salesforce Financial Services Cloud, you can provide a seamless and intuitive experience to your customers.
2) Improved Visibility into Financial Accounts and Rollups
Salesforce Financial Services Cloud offers several financial accounts, including insurance policies, bank accounts, and investment accounts. For different financial accounts, the Financial Account object has pre-defined record kinds.
Financial objectives help advisors in formulating investment plans that meet the financial objectives of their customers. This helps you gain complete insight into your clients' accounts and assets to make the best product and service recommendations.
3) Seamless Case Alerts, Tracking, and Approvals
The Financial Services Cloud eliminates team member communication gaps. To achieve specific goals, it automates key tasks that can be automatically assigned to the right team members based on their profiles.
With the help of Lead Tracking Financial Services Cloud, you can keep a thorough watch on leads and recommendations.
Using a customized approval process, simple document collecting, and the option to connect financial accounts, clients, and families to cases, you can further keep track of your customers' approval statuses.
Also, read: What is Salesforce NFT and How Can Businesses Use It
4) Improved Customer Engagement
SFC improves engagement, whether it be with stakeholders, teams, or end users. It opens a plethora of new prospects, and its powerful capabilities provide organizations with exceptional digital engagement.
Record and illustrate the significant life and professional milestones of your clients, such as the introduction of a new product or relocation to a new place.
This platform furthermore offers trustworthy and dependable insights by using AI, which eventually helps businesses make better decisions.
5) Intelligent Referral Routing
By incorporating routing, insights, and scoring, the Financial Service Cloud enables you to prioritize customer relationships and work across multiple corporate silos.
With AI-powered referral scoring and routing, you can manage and prioritize relationships more effectively. You can build a smooth communication flow to track and convert referrals after a referral pipeline is developed.
Now as you successfully convert these referrals, the system automatically creates an opportunity and account.
6) Business Intelligence and Advisor Analytics
Financial advisors can provide their clients with better-informed decisions with the help of the analytics dashboard and data provided by Salesforce Financial Services Cloud, which helps in their growth and revenue.
Pre-built templates and models customized exclusively for the financial services industry produce instant insights at your fingertips.
This platform is more dependable and accurate for making smarter financial decisions because the analytics are powered by innovative Artificial Intelligence technology.
Looking for Salesforce Consulting and Implementation Services
Send us your requirements, we will get back to you with a quote
Also, read: Salesforce Features that will Increase User Productivity and Adoption
Conclusion
For wealth managers, banking professionals, insurance advisors, as well as business and IT executives, Salesforce Financial Services Cloud is a powerful tool. It provides them the ability to make decisions more quickly and intelligently, thereby increasing productivity.
Insurance agents can offer a customized product to every customer across numerous devices with the help of the Salesforce financial service cloud. Your agents can get a thorough perspective of the complete pipeline, from streamlined service streams to the capability to track new opportunities.
FSC has all the capabilities required to provide customers with a satisfying customer experience and a smooth onboarding process.
Having said that, it is important to acknowledge that a tool is only as effective as the user uses it. So, finding the best Salesforce professional help is equally important. At Cynoteck, we can accurately translate your business goals into the most relevant Salesforce capabilities. We provide comprehensive services, starting from consulting up to completion and customization.
Also, read: Salesforce Document Generation Apps – Comparison and Review
Frequently Asked Questions (FAQs)
1) What is Salesforce Financial Services Cloud?
A platform called Salesforce Financial Services Cloud is designed for financial service providers to help in the development of strong, long-lasting relationships with their clients.
The platform's advanced Salesforce Lightning support helps users in keeping track of their client's requirements and preferences, track their transactions, and assess them to deliver comprehensive financial services. 
2) What differentiates Financial Services Cloud from other wealth management tools?
Financial Services Cloud, when compared with other wealth management products, makes use of the CRM capability of the platform, and helps businesses by offering clients streamlined services.
The platform is designed to create strong client relationships and is built with the needs of the customers in mind. Financial Services Cloud is a fully client-focused platform, offering everything from basic financial services to advanced wealth management services. 
3) Is data secure in the Financial Services Cloud?
You need not worry about your essential data since the Financial Services Cloud ensures that everything is safe and secure. The platform offers users multiple layers of data security as well as capabilities for tracking database access and usage. 
4) What is the difference between Financial Services Cloud and the Sales Cloud?
Financial Services Cloud includes all the essential features of Sales Cloud out of the box in addition to new custom fields and objects modeling financial accounts, liabilities, and goals for both individual clients and entire households.
Advisors no longer need to invest time and resources in translating CRMs into their companies' languages.
5) How much does Financial Services Cloud cost?
The three editions of Salesforce Financial Services Cloud are Professional($150/user/month), Enterprise ($300/user/month), and Unlimited($450/user/month), all of which are billed annually.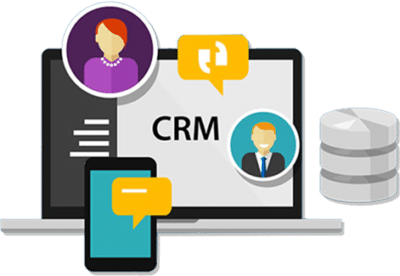 If you are new to automation and confused about Workflow or Process Builder. Need not to worry, we have got you all covered. Talk to our experts and clear all the cloudy thoughts about automation.