Happy customers are good for business. That's simply a fact. But do you have the tools in place to fully manage those relationships? Customer Relationship Management (CRM) software can help. Before you say you don't need anything to assist with the basics of negotiating customer demands, be aware that a CRM software offers distinct benefits. You'll keep your customers coming back, again and again, for starters via Dynamics CRM service. Customers who have a positive experience with your company tend to spend more than those that don't. In addition, CRM tools can help you better understand your customers needs and identify patterns that may help you make future improvements to your business model and bring in new clientele. Use this list to get started learning about some of the biggest benefits.
As mentioned above CRMs can be of benefit in terms of customer retention. The implementation of a CRM software is known to improve customer retention by as much as 27%. Over one quarter of your customers will be coming back for more business, leading to much better sales.
Through the use of a CRM in all kinds of companies at varying stages of size, sales analytics improve by 58% .
Better target marketing campaigns. The data a CRM collects and analyzes will allow this software to provide you a new marketing solution to make your marketing campaigns more efficient than ever before.
Streamline back end and front end business processes. Say goodbye to stressful hours spent trying to manage all different processes of your business with simple spread sheets, the usage of a CRM will aid in management of back end and front end data.
Business owners must be ready to adapt and change with the constantly changing times, but sometimes it can be difficult to identify what needs to be changing in a business model.Another benefit mentioned previously, is the potential to have revisions to your business model from the patterns identified by the CRM software.
Improved segmentation. This means having a better understanding of who your customers are and grouping them, this way you can better serve their needs based on what segment they fall into.
Improve communication is another benefit from the implementation of a CRM solution. The software can help speed up how quickly your business is able to reply to the emails and questions of your customers. This builds trust and increases customer satisfaction.
Copy Infographic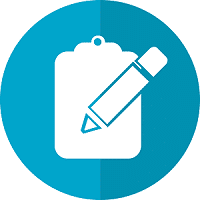 Do you want to implement a CRM system within your organization? Connect with our CRM Experts today!
If you want to learn more about CRM and why you need to invest in it, you can read more by Clicking here .