Salesforce Sales Cloud is a powerful platform with several facilities for maintaining and improving the sales function. One of the dominant features offered by Salesforce is its campaign functionality for metrics-oriented marketers. Salesforce campaigns are defined as a standard salesforce object included for each Salesforce customer.
These campaigns are a group of Contacts and Leads exposed to specific marketing communication(s). They collect important performance metrics which means that salespeople can instantly see the prospects and customers that received marketing activity. Salesforce campaigns are an essential object for marketers and are designed to achieve specific goals such as improved revenue, leads, and adoption, etc. More leads mean more business. These campaigns are typically utilized by the marketing team, sales development team, etc.
They are a great way of getting information on ROI. Campaigns save important performance metrics and help you to efficiently track the influence of a marketing campaign throughout the bigger portion of the sales funnel, beginning with a lead to a closed opportunity.
These Salesforce campaigns enable tracking a prospect from the minute they enter the system till the completion of the opportunity phase, keeping an eye on their progress and measuring their value against the campaign's listed objectives.
Fortunately, a good thing about Salesforce is that it provides everything that you need like tools, etc, to help you in your campaign management activities and to effectively run marketing campaigns. Like the tools required to manage and track your programs, control your consumer acquisition costs, and draw more qualified leads. Salesforce provides all of this and much more to help optimize your salesforce campaign management operations and maximize high-quality leads. You can also make use of closed-loop reporting and sales enablement to drive more value from your Salesforce investments and marketing automation.
Also, read: 16 Salesforce tips and tricks for Improving your Sales Process and Boosting Revenue
The Salesforce AppExchange provides both paid and free apps for users, these apps are easy to access, download, and install. There are few apps available in AppExchange which work with the Campaign object for tracking things like email clicks, views, etc. Salesforce Campaign object has basic functionality, it's the add-on app for email marketing like Mailchimp which makes this more effective. Here, services and apps are organized into groups in the marketplace, based on categories and industry solutions that cover a variety of fields.
Five Best Practices to create Campaign in Salesforce for Sales Departments
The very initial thought while setting up a sales campaign is to ask yourself why you're doing it, what do you expect to accomplish (goals), who will be executing it, and for how long will it run. Here's a quick rundown of some of the best practices to create a campaign in Salesforce. Let's take a glance at some of the common difficulties encountered while setting up Salesforce Campaigns and answer to them:
Copy Infographic
1) Prepare your campaign with the guidance of the Sales team
Use data and analysis to help drive sales strategy and attain sales goals. The Sales team is accountable for the success of any particular project or campaign, and you should involve them early, not after the campaign launch. The sales team is constantly in touch with the consumers. Therefore, they can serve as a valuable source of strategic as well as tactical input with creative thinking. Connecting with your sales team, in the beginning, can be the most effective approach to find out how the target market will respond to your marketing campaign. These inputs from the sales department will also make your campaign perfect at the very initial stage, and it will not require much tweaking throughout the remaining process.
2) Launch your campaign by addressing the pain points promptly
Businesspeople of all disciplines face pain points every day. From driving clicks to describing products and making conversions, and there are roadblocks at each stage of the consumer journey. So, before launching a new sales campaign, the sales team should go through a learning curve. The measure of the learning time varies from one person to another depending on their learning ability. Marketers should work in coordination with the sales team to recognize the pain points and should address them in real-time. You can also use educational slide decks and automated workflows to save an enormous amount of time through every step of this process.
Also, read: 7 ways CRM improves your customer experience and boosts revenue
3) Show your team members what is in it for them
Every team member inside the sales department is unique and different. So, you need to adequately plan each meeting and motivate your sales teams and should always be equipped to offer your input in the sales meetings.
Engage with each member to discover what they are and try relating your corporate goals with the goals of every person inside your team. Tell them how the administration can support them accomplish these objectives by fulfilling the company goals. Tell them to have open communication if they have any ideas, concerns, or, complaints. Provide them the needed training and tools to manage the campaign successfully. This will make your sales team feel encouraged and motivated towards marketing and accomplishing their goals to bring in the desired results.
4) Assign Personalize tasks and make use of Email Tools
Make your sales campaigns successful by creating, distributing, and assigning tasks to every member of the team to discover their capabilities and strengths. People like to accomplish those tasks that they are good at. You need to set measurable goals and hold them accountable; this will drive your team to work efficiently and stay productive.
A Salesforce sales campaign management is remarkably effective, but it can become more competent in raising automation to a whole new level when combined with proper email marketing. When you combine email marketing with a salesforce campaign, all of your operations will become so seamless that your generated list of leads or contacts will be automatically transferred to campaign members, emails will be sent to all of them, and the status of the sent emails would be automatically updated.
Also, read: The Guide to Salesforce Deployment checklist
5) Measure campaign effectiveness and always keep the team informed with regular updates
Businesses usually analyse the effectiveness of a campaign either by making campaign reports in Salesforce or using the statistics on the campaign record. You should always remember few details like:
· Total responses – the total of all records linked with a particular campaign with a member status 'Responded'.
· Total leads – the total of all leads linked with this campaign. This number will reduce if you combine two lead records or delete them.
· Total contacts – the sum of all contacts associated with this campaign.
· Converted leads – the amount of all leads linked with this campaign that converted.
· The number of won opportunities – the opportunities generated from this campaign, and how many of them your company acquired.
· The total value of opportunities / total value of won opportunities – the amount of all opportunities and the money you'll get from won opportunities.
· Campaign leads / Campaign contacts report listing the leads or contacts associated with your campaigns.
· Campaign ROI analysis report to measure your campaigns' performance by return on investment and an average cost of the campaign.
Always keep the members of the sales periodically informed regarding the progress of the campaign, with the help of staff meetings, daily briefings, newsletters, etc. This will make the staff feel valued by the management for their participation. And they will come up with plans and solutions to get the campaign back on track if they found that there are any areas of improvement.
Also, read: Salesforce ROI calculator – know when upgrades are right for your business
Conclusion
Effective campaign management involves practicing the following steps – development, launch, tracking, and measurement. Salesforce CRM campaign functionality can help you in all these steps. The above-defined five most beneficial practices to create Campaigns for Sales departments in Salesforce have helped various organizations in successfully creating a sales campaign. The result has been considerably higher sales and marketing alignment. This indicates higher opportunity win rates and increased revenue. Apply these best practices in your business to get the most out of it and bring in your desired results. All the best!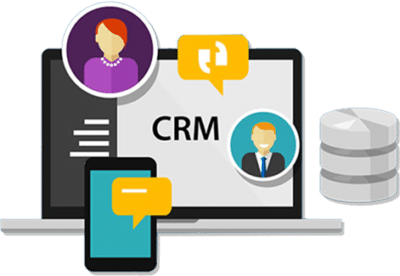 If you are new to automation and confused about Workflow or Process Builder. Need not to worry, we have got you all covered. Talk to our experts and clear all the cloudy thoughts about automation.