The increasing and escalating frequency of cyberattacks has led to a surge in data breach cases, numbering in the millions. These statistics are not only alarming but also pose a significant risk to the confidentiality of organizational data. Given that a Salesforce Instance holds sensitive information about an organization, its clientele, and collaborators, any system vulnerability could endanger data security. Hence, ensuring the robustness of your Salesforce org is crucial to maintain business processes' continuity and compliance with prevailing standards.    
As an administrator, utilizing the health check tool is essential for identifying and resolving potential risks and vulnerabilities within Salesforce settings. Conducting a Security Health Check provides insights into your organization's health score, where a higher score correlates with reduced security risks. Thus, investing in a Security Health Check is a detailed and crucial step to take at this point.    
In this blog, you will gain an in-depth understanding of Security Health Checks and how they are executed in your Salesforce instance. Continue reading!    
What Is Security Health Check?
From seamless customization to an array of third-party applications, Salesforce offers a broad spectrum of functionalities crucial for organizations. However, as these capabilities expand, so does the scope of security control.
Fortunately, Salesforce provides a native solution called Health Check to maintain your organization's security.
The Security Health Check tool enables a comprehensive evaluation of your Salesforce instance, assessing the efficacy of diverse security settings.
It scans critical settings that ensure your org's safety, identifies potential risks, and delivers notifications. This tool empowers teams to address vulnerabilities collaboratively and enhance overall security. 
Security checks are accessible in both Salesforce Classic and Lightning experiences, catering to editions like Professional and Unlimited. Note that specific user permissions are necessary to conduct the Health Check and export custom baselines.
Viewing the Salesforce Health Check necessitates the "Manage Health Check" permission while importing custom baselines requires user permissions for managing the Health Check process.    
Regular health assessments help in fine-tuning your Salesforce platform in alignment with your business progress, eliminating the need for a comprehensive system overhaul.    
Salesforce Health Check allows you to: -    
Get a clear picture of the current security systems in your Salesforce org. 
Improve sales team user adoption and productivity. 
Improve Salesforce Org efficiency and ROI. 
Accelerate technology deployments. 
Also, read: What is Salesforce DMP? A Comprehensive Guide to Data Management
Salesforce Security Health Check – Understanding the need and why it is important?
A comprehensive Salesforce Health Check precisely uncovers vulnerabilities within your Salesforce instance while evaluating system effectiveness.
If you have adopted Salesforce previously, customized solutions, and aligned settings with your business, a Health Check ensures the continued relevance of your configuration.
It validates the initial advantages you gained in customer insights and improved service delivery to both employees and clients. 
As time progresses, evolving projects and shifting priorities led to negligence in maintaining data input, settings refinement, and updating client information.
This oversight adversely affects your Salesforce infrastructure, constraining its operational efficiency. Additionally, instances where users deviate from established Salesforce protocols to independently manage customer interactions, data, and essential client context, have further worsened these challenges. 
As we gain a deeper understanding of the vital role Salesforce Health Checks play, it becomes important to identify the most appropriate implementation points. The following are different scenarios that provide a basis for adopting Salesforce Health Check: 
1) Low User Adoption Rate and Long-term Gap 
The presence of decreased user adoption internally after a year of implementing Salesforce raises valid concerns.
Sales teams having trouble accessing essential process data and marketing teams struggling with campaign personalization highlight potential challenges.
Also, a security assessment becomes crucial if you implemented Salesforce six months ago and your business has evolved. 
2) Your Business is not running as Expected 
As your business has transformed post-Salesforce implementation, it is crucial to verify the alignment of software and processes with your current expectations.
If a year has passed since implementation and your business is not resulting as expected, conducting a comprehensive health check becomes necessary.
This assessment will determine whether adjustments or a more substantial overhaul of your Salesforce instance are required. 
3) Complex Data and Changing Security Requirements  
Whether in marketing or sales, Salesforce remains a go-to tool for most organizations. Yet, growth escalates data complexity and error risks.
A routine security health check eliminates vulnerabilities, acknowledging evolving requirements. Addressing security vulnerabilities significantly mitigates breach risks, aligning with the evolving nature of organizations. 
4) The Processes Are Not Easy to Follow 
Each progressive organization has intricate processes tailored to its unique operations. Salesforce integration with key third-party applications becomes crucial for optimizing these workflows.
The Salesforce Health Check illustrates data flow across your business processes, refining team operations. It helps in identifying processes demanding improved Salesforce integration, thereby optimizing performance and data utilization. 
5) Difficulties in Keeping Salesforce Up to Date 
Salesforce stands as an ever-evolving suite that remains tuned to the latest industry trends. Features and processes integrated a year ago have advanced.
To stay updated with the latest capabilities, regular Salesforce Health Checks are required. Leveraging the expertise of specialized firms like Cynoteck in the Salesforce domain ensures the effective facilitation of these checks. 
Also, read: WhatsApp Salesforce Integration: Guide to Available Options
Steps to Conduct Salesforce Health Check Up 
Performing comprehensive health assessments on all your applications and systems is a critical necessity, ideally on an annual basis. Now, it is time to look at the process of conducting a Salesforce Health Check. Follow these steps to ensure the successful completion of this essential procedure. 
Copy Infographic
Step 1) Security Check 
Access the Setup menu and proceed to Health Check. Here, you will discover an Org Baseline score. Beneath this, Security Settings are categorized into High, Medium, and Low risks.
The view includes both compliant and non-compliant Security Settings, along with current and recommended values provided by Salesforce. 
In scenarios where your organization features numerous Visualforce pages or custom interfaces, consult your development team. If adjustments to these pages impact their operations, updates for improved security are necessary. 
Step 2) Examine the Salesforce contract and Platform Usage
Verify your current position within the purchasing cycle, including renewal dates and existing product portfolio. Conduct a comprehensive analysis to determine active and underutilized assets.
Document renewal dates and create an inventory list, specifying product quantities and associated costs.
While certain products, such as Service Cloud, are easily identifiable, active inquiry within the company may be required to understand the usage patterns of specialized licenses or API calls, including user attribution and frequency of use. 
In the Lightning Experience, access the top right corner and select the gear icon.
Click on "Your Account" and then proceed to "View Your Contracts" to access the product list purchased from Salesforce.
In the Classic, click the top right "App Name" dropdown, followed by "Checkout" and "Purchased Products." 
To generate the report, access the Reports tab and select "Users" as the Report Type. The relevant fields should display automatically, but if not, filter for "active" users to observe their last login date.
This step will help in identifying users with assigned licenses who either have never logged in or have not logged in recently. 
Depending on your organization type and license count, you will observe the volume of API requests against the 24-hour maximum.
API requests involve external interactions with the Salesforce org, such as queries or record inserts. Crossing this limit can disrupt integrations and impact your org. 
Lastly, you need to look at Data and File usage. Data storage pertains to the actual Salesforce records stored (e.g., Accounts, Contacts), whereas File storage includes attachments from emails, images linked to Cases, and PDFs associated with Opportunities. 
Step 3) Examine the access controls 
Proceed to Setup > Profiles > "System Administrator" profile > Assigned Users to review the user list. This log should exclusively include individuals responsible for app management. Assigning the Admin profile to "sales managers" or data-intensive roles is unnecessary. Instead, these users should receive additional access via permission sets, avoiding the need for extensive detail. 
Certain non-admin users necessitate specific access to certain resources. You can start by compiling a list of the five most critical data categories within your org, such as Contracts. Alternatively, you might identify exceptionally sensitive Apex Classes. The choice is yours. 
After compiling the list, identify the profiles with these permissions and the users assigned to them to establish access.
In Profiles, navigate to Setup > Profiles. Create a new list view by selecting "Create New View" on the top left. Then, filter this view to display the permissions categorized as sensitive according to your assessment. 
Utilizing the compiled list of users having sensitive permissions, initiate discussions with users, their managers, and relevant team members to validate the necessity of such access. Following these conversations, proceed to revoke access for individuals who do not require it. 
Step 4) Organizational Build Analysis 
You can use the Salesforce Optimizer tool to enhance and streamline your Salesforce instance. Access the tool via Setup > Optimizer, initiate the analysis, and subsequently evaluate the generated results for potential improvements and optimizations. 
Also, read: Salesforce for Retail: How Can Salesforce Strengthen E-commerce?
The Benefits of Performing a Salesforce Health Check 
Having seen what issues can be resolved by a Salesforce Health Check, it is essential to highlight the benefits it offers to your business. 
Identify underused features to increase your productivity.  
Improve your business's return on investment.  
Get a thorough and clear picture of how to continue optimizing your organization.  
Discover the hidden potential in all aspects of your business.  
Improve the number of people who use your platform.  
Simplify and streamline new deployments.  
Fix system problems to improve overall system performance.  
Keep track of your shifting security requirements and gain a thorough grasp of your organization's data security.  
Also, read: Salesforce Implementation Checklist: Best Ways to Get the Most Out of Your CRM
Conclusion 
If you are experiencing frustration due to unmet expectations with Salesforce outcomes, consider a strategic review. Assess your business strategy and processes for potential enhancements and optimizations. Reassess your utilization of Salesforce's capabilities. Regardless of your implementation timeline, a comprehensive health check helps in maximizing the latest functionalities and ensuring optimal leverage. 
The Salesforce Security Health Check serves as a valuable tool, consolidating vulnerability identification and resolution onto a single page. Yet, it is important to note that while it evaluates certain aspects, it does not include all features and customizations.
Engaging an experienced consultant for a Salesforce health check works as an excellent approach to synchronizing business processes with Salesforce best practices, thereby optimizing your investment. Empowering this task with the seasoned team of Salesforce consultants at Cynoteck ensures an expert touch.
Our certified Salesforce experts adhere to industry-leading methods, conducting an extensive evaluation encompassing system analysis, configuration, usage data, code reviews, and security audits. This comprehensive approach ensures alignment with your business objectives in terms of performance, configuration, and security. 
FAQs (Frequently Asked Questions) 
1) What is a Salesforce health check?
The Salesforce Health Check serves as a key tool for assessing your organization's security health comprehensively. Users can measure the efficacy of their security configurations and pinpoint vulnerabilities. The Health Check provides access to a dashboard, offering a close examination of security settings and their alignment with Salesforce's recommended configurations.  
2) In what way does Salesforce calculate health checks?
The Health Check score is determined through a formula that evaluates the alignment of your current security settings with the Salesforce Baseline Standard or your customized baseline. The assessment comprises four risk categories: High-Risk, Medium-Risk, Low-Risk, and Informational. These categories influence the Health Check score, with High-Risk settings carrying the most weight and Low-Risk settings carrying the least. Notably, settings classified as Informational do not contribute to the Health Check score.  
3) Why is a Salesforce health check important?
The importance of the Salesforce Health Check lies in its capability to uncover and rectify potential security vulnerabilities within a Salesforce organization's settings. The assessment shows inactive security measures within your organization's configurations. It offers insights for enhancing security during custom app deployment and usage. Provided the impact of custom app development on overall org security, this feature assumes high importance for Salesforce users, ensuring data protection in such scenarios. 
4) What tools are available to check Salesforce Org Health?
The leading Salesforce Org health check tools are listed below. Choose the tool that aligns with your business requirements and initiate a health check for your org. 
– Apex PMD Tool  
– Checkmarx Apex Code Scanner  
– Salesforce Health Checker Tool  
– Salesforce Accelerator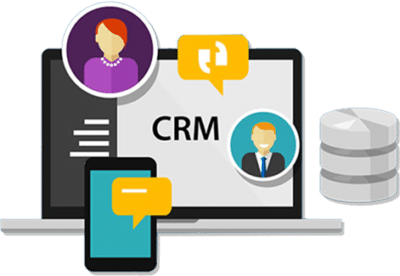 If you are new to automation and confused about Workflow or Process Builder. Need not to worry, we have got you all covered. Talk to our experts and clear all the cloudy thoughts about automation.