Businesses today need to engage their customers and provide them with value propositions, regardless of their size and the items they are selling. A business that is running on average cannot compete with a successful one because the latter consistently communicates with its clients.
Positive customer experiences boost word-of-mouth recommendations and customer loyalty as well. How can every single customer experience feel like a one-on-one interaction? The solution to this is Salesforce Service Cloud.
This we will understand in-depth by going through different Salesforce service cloud use cases. Let us now understand Salesforce Service Cloud and how it revolutionizes customer assistance by simplifying interactions between businesses and their clients.    
In future, businesses will choose solutions like Salesforce Service Cloud to provide reliable and top-notch customer care, when most B2B sales will be conducted online.
Service Cloud not only eliminates the need to hire extra customer support representatives, but it also provides the current team members with more tools and reliable data to work with.
Let us dig deeper and see how Salesforce Service Cloud's vast array of innovative capabilities can benefit your business.      
What is Salesforce Service Cloud?    
For Salesforce clients to offer service and assistance to their business customers, the Salesforce Service Cloud platform works as the best option. It is based on the Salesforce Customer Success Platform, providing you with a complete picture of your customers. This empowers you to provide smarter, quicker, and more personalized service.
Using Salesforce Service Cloud, you can create a connected knowledge base, enable live agent chat, and manage case interactions all from one platform. Moreover, you can personalize customer interactions or even upsell your products or services using information from previous customer activity. You will have a clearer understanding of this when we cover the Salesforce service cloud use cases later.    
Also, read: What is Salesforce Service Cloud? All you need to know
Why Salesforce Service Cloud for your Business?   
Salesforce Service Cloud is the option to choose if your business places a high value on customer service. The purpose of Service Cloud is to respond to inquiries from customers who have used your product or service in the past, present, or future.
You can improve your brand's likeability and sustain your current customers longer by using Service Cloud. No matter if you work in the B2C or B2B space, you will frequently receive questions and support requests from several consumers.
Your service representatives will get these tickets. You can quickly track these issues and resolve them with the help of Salesforce Service Cloud. We will cover Salesforce service cloud use cases with examples to demonstrate the working of service cloud.    
Let us explore further to determine how Salesforce Service Cloud is influencing businesses.     
1) Automate tasks while maximizing productivity  
Salesforce service cloud makes it simpler for your live agents to obtain the data they need. Reduce manual data entry to improve customer service. The availability of simple management tools such as mobile devices, web-based applications, and knowledge bases increases agent productivity, which lowers agent overhead costs.     
2) Transforms customer experience and journey 
Get a 360-degree view of your customers to enable you to customize every communication. Salesforce Service Cloud helps to strengthen customer relations by establishing personal connections with each customer through live agents.
This helps you in boosting customer satisfaction, loyalty, and retention. It further encourages repeat business from current clients, increases customer lifetime value (LTV), and generates favorable word-of-mouth for your business.     
3) Security   
Businesses today need to be responsible for protecting the security and privacy of customer data. This helps them better understand and serve their customers and build lasting relationships.
The Service Cloud platform assures total security for your data. It uses a multi-layered approach to safeguard the data that is essential to your business.     
4) Tracking and escalating high-priority cases 
Tracking helps in a quicker case resolution. This results in better management of daily tasks while significantly decreasing manual errors.
You can use the Salesforce service cloud to make sure that top-tier issues are dealt with as quickly as possible. This becomes possible with the use of automated case workflows, routing, and assignment rules.      
5) Provide on-demand customer support  
Support your customers when they need it and send issues or work orders to the appropriate person automatically. Always-on chatbots, Live Agent, and CTI can work as an addition to your workforce.
You can use the service cloud to resolve customer issues on the first contact, using features that make it simple to understand those issues quickly. 
Also, read: Salesforce Service Cloud – How it can benefit your Business
Service Cloud vs Sales Cloud    
Salesforce is used by businesses all around the world today. The fundamental Salesforce Platform serves as the foundation for both Sales Cloud and Service Cloud. Plus, they share multiple essential characteristics while still being quite different. Now, you must be wondering how the Sales Cloud and Service Cloud differ from one another. Here is the answer to this.     
With all main functions centered on account acquisition, the sales funnel, and completing deals, Sales Cloud is targeted at salespeople and sales managers. Sales Cloud focuses on lead management and opportunity management (pipeline and forecasting).     
On the other hand, Service Cloud is more aligned with service agents and service managers. Following your business's processes and service level agreements, its key functionality is focused on improving agent productivity, improving customer satisfaction, and managing customer service issues. Service Cloud is primarily focused on Case management, opening more support channels and self-service alternatives.     
Also, read: Salesforce Use Cases: How Companies Boost Sales with CRM
Salesforce Service Cloud Use Cases    
Salesforce Service Cloud is a customer service platform that enables businesses to handle support requests from clients via a variety of channels, including chat, phone, email, and social media. Here are some Salesforce Service Cloud use cases with examples for each:      
Copy Infographic
Use Case 1: Case Management 
A case management system can help your business have a more comprehensive and effective customer service plan. Every customer interaction is regarded as a "case" where users can gather and retrieve customer information and query centrally.
Using Salesforce Service Cloud, businesses can track and manage customer issues from beginning to end. The Service Cloud automatically creates a case record whenever a customer submits a request by phone or email.
When the problem is solved, a support representative can continue working on the case, communicating with the customer, and updating the case's status.     
You can consider this example; a customer complains to a business through Facebook regarding a recent purchase. A case is opened on Service Cloud by the company's social media team, who then allocates it to the proper department for a solution.     
Use Case 2: Field Service Management    
To establish reliable field support, provide your frontline team with AI-powered technologies. Businesses can manage field service operations with Service Cloud, including dispatching technicians and setting up appointments.
By integrating back-end operations, it is possible to improve customer service, boost productivity, and efficiently schedule activities using the leading services technology.     
For example – If a customer uses the corporate website to make a service appointment, Service Cloud can instantly assign a technician and provide them with all the information they need.        
Use Case 3: Knowledge Management 
Salesforce Service Cloud is the component of CRM used to manage and support services. Users can readily find help articles, which is one feature that makes Salesforce knowledge excellent for websites or online communities.
This helps businesses in building and maintaining a database of articles and other resources that customers can use to get answers to their inquiries.     
For example – Suppose a client looks for return policies on the business' website. The website refers visitors to the business' Service Cloud knowledge base, where customers can get a step-by-step tutorial on how to initiate a return.     
Use Case 4: Omni-Channel Support  
Salesforce Service Cloud offers a feature omnichannel routing that can help customer service managers. They can use it to improve the effectiveness of their lead and customer routing strategies.
Service Cloud helps businesses to provide customer service over a variety of channels, including chat, social media, phone, and email.
For example – The Salesforce Service Cloud can instantly build a case and deliver it to the proper support agent. This happens whenever a customer wants to contact a business via Facebook or Twitter regarding a purchase or return.     
Use Case 5: Self-Service 
Using the Salesforce service cloud, businesses can provide customers with self-service options like chatbots or customer communities. Providing customers with the ability to address their problems without contacting customer care helps to increase customer satisfaction.
Additionally, this can be advantageous for businesses with big customer bases as they can improve customer satisfaction.
For example – Any customer can use a chatbot to ask a question about a product or service he/she needs, and the bot can respond quickly or, circumstances, escalate the issue to a support representative. 
Use Case 6: Service Analytics 
Service Cloud provides analytics and reporting tools to help businesses measure their customer service performance. It is built to make every customer interaction easier, more intuitive, and rewarding.
This becomes possible with its powerful new ways to engage, personalize, and differentiate customers across every stage of the customer journey.
For example – Service Cloud can be used by businesses to track customer satisfaction scores, response times, and other metrics to identify areas for improvement and build lasting relationships with customers. 
Also, read: An overview of what is Account Teams in Salesforce
Conclusion – How does it make businesses successful?     
Salesforce Service Cloud helps in streamlining your operational processes, which improves the client experience. According to a survey conducted among businesses adopting Salesforce Service Cloud, performance metric growth has sharply improved. Businesses and customers can benefit from the extensive possibilities and high scope of adaptability and customization offered by the Salesforce service cloud installation. Salesforce is continually stepping up its efforts to further improve the Salesforce Service Cloud's capabilities. 
You have seen above the different Service Cloud use cases, how it provides customers with the resources they need. It is built so that you can respond to requests quickly. This includes assistance with bills, services, products, etc. from previous, current, and potential customers.
We hope that his Salesforce Service Cloud use cases with examples helped you understand how service cloud can benefit businesses. If you have any further queries, we would be happy to provide you with Salesforce support and assistance. Additionally, we provide Salesforce Service Cloud solutions that help businesses grow as per the changing sales, marketing, and customer service trends. Contact us today and get the results you want.
FAQs (Frequently asked questions)
1) What is Service Cloud?
Salesforce service is a module built on the Salesforce Customer Success Platform. It provides you with a 360-degree view of your customers and empowers you to provide smarter, quicker, and more personalized service. This furthermore improves the agent experience by automating service procedures, streamlining workflows, and materializing important articles, subjects, and experts. Moreover, Service Cloud makes it easier to establish a personal connection with every consumer through different channels.   
2) How does Service Cloud improve the productivity of agents?
Salesforce Service Cloud provides agents with the ability to respond to clients on any channel quickly and effectively. It offers capabilities like email-to-case, skills-based routing, macros, and milestone monitoring. Service cloud provides agents with a streamlined, user-friendly interface that gives them access to business experts. A thorough knowledge base and a 360-degree view of their customers can help agents perform better and build lasting relationships with them.  
3) How is Service Cloud beneficial to your business in terms of customer satisfaction, retention, and loyalty?
Salesforce Service Cloud provides agents with the resources they need to provide exceptional customer service. This allows them to work more quickly and productively, increasing customer happiness and lowering expenses. Customers are more inclined to use your product or service again when you provide quick customer service. Your customer care team should always be prepared to respond to inquiries from customers quickly and simply.
You can also develop a self-service community where users can access the most up-to-date details on your product or service. This helps users to connect with other people or contact a support representative when required.  
4) What integrations are available with Salesforce Service Cloud?
Salesforce Service Cloud improves not only customer service but also your sales and marketing operations and generates insightful data about your customers. It is a component of the Salesforce platform, a cloud-powered ecosystem of connected mobile and social applications. This tool helps in building strong customer relationships across sales, service, marketing, analytics, applications, communities, and IoT.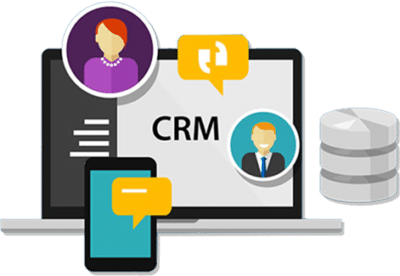 If you are new to automation and confused about Workflow or Process Builder. Need not to worry, we have got you all covered. Talk to our experts and clear all the cloudy thoughts about automation.