The process of attracting a customer and effecting sales is highly dependent on the system and strategy employed by the salesperson or company. Successful salesmen and businesses have discovered that efficiency and speed are essential for making a sale. Also, a business must be consistent in the standard and quality of service that it provides to its customers. This consistency will ensure that customers develop a certain amount of trust that would make them loyal to the brand and product while ensuring that they only spread positive information to their friends and family.
Consistency can exclusively be provided by designing and maintaining an effective system. In sales and marketing that system, or model, is called the CPQ model. The CPQ model is a method of upselling which involves selling additional products or services to a customer after the sale of the first.
The CPQ has numerous benefits for the salesman or company. The most noticeable among them is that extra profits made on each sale per customer and the efficiency of sales per resources spent to get the customer.
Upselling and CPQ model is facilitated by easy access to product and pricing data. Companies and sales officers also become efficient in the approach to sales when they have access to customer data during sales pitches. This is where CRM comes in.
Customer Relations Management (CRM) has already proven itself to be an invaluable tool for enhancing service quality, and profitability through proper data management and automation features. CRM software doesn't just provide access to relevant data when required.
It also offers easy access to advanced data analysis, predictive features, and an effective communication system. All these tools would enable a small team to make a massive amount of sales.
Also, read: Salesforce CPQ vs Standard Quotes: Which is Right for Your Business?
Understanding CPQ Solutions
CPQ solutions streamline the sales process by enabling organizations to configure products, calculate pricing, and generate quotes swiftly. These solutions are the backbone of efficient sales operations, reducing errors and accelerating sales cycles.
Dynamics 365 CPQ, as part of the Microsoft ecosystem, offers a robust set of tools for quote generation, product configuration, and pricing. Its seamless integration with other Dynamics 365 modules makes it a compelling choice for businesses already using Microsoft solutions.
On the other side of the ring, Salesforce CPQ offers a rich suite of tools designed to enhance sales operations. Its strength lies in its ability to integrate smoothly with Salesforce CRM, providing a unified platform for sales teams.
Comparing Top CRM Integrations with CPQ Software: Finding Your Ideal Match
1. Technical Comparison
Functionalities and Customization in Dynamics 365 CPQ:
Dynamics 365 CPQ flaunts an array of functionalities, allowing extensive customization for various sales scenarios. Its adaptability and flexibility are notable, providing users the ability to tailor their sales processes to their specific needs.
Functionalities and Customization in Salesforce CPQ:
Salesforce CPQ boasts a wide range of functionalities as well, offering high customizability to adapt to different sales models. Its compatibility with the Salesforce ecosystem provides a unified approach to sales.
Ease of Integration and Compatibility:
Both solutions offer robust integration capabilities, but the extent of integration and compatibility can vary. Dynamics 365 CPQ integrates seamlessly with other Dynamics 365 applications, while Salesforce CPQ leverages its compatibility with the Salesforce platform.
2. User Experience and Interface
Usability and Navigation in Dynamics 365 CPQ:
Dynamics 365 CPQ presents a user-friendly interface, providing an intuitive experience for sales teams. The navigation is well-structured, allowing users to navigate the system with ease.
Usability and Navigation in Salesforce CPQ:
Salesforce CPQ also offers a user-friendly interface, aligning with the standard Salesforce layout. Its navigation feels familiar for Salesforce users, reducing the learning curve for new users.
Comparative Analysis of User-Friendly Features:
The user experience in both CPQ solutions is top-notch, with each platform presenting an interface catering to different user preferences. Dynamics 365 CPQ focuses on a seamless experience within the Microsoft environment, while Salesforce CPQ excels in aligning with Salesforce's established interface.
3. Data Security and Compliance
Security Measures in Dynamics 365 CPQ:
Dynamics 365 CPQ boasts stringent security measures, in line with the overall Microsoft security protocols. It offers robust data security features and compliance with industry standards.
Security Measures in Salesforce CPQ:
Salesforce CPQ also adheres to high-security standards, leveraging the robust security features of the Salesforce platform. It emphasizes data security and compliance to ensure the protection of sensitive information.
Compliance and Regulations Adherence:
Both solutions are committed to adhering to regulations and compliance standards. However, the specifics of compliance requirements may vary, and it's crucial for businesses to evaluate which aligns better with their industry-specific regulations.
4. Pricing and Cost Analysis
Dynamics 365 CPQ Pricing Model:
The pricing model of Dynamics 365 CPQ is structured, offering a subscription-based pricing model with various tiers based on features and user counts. Its pricing is typically inclusive of various Dynamics 365 modules.
Salesforce CPQ Pricing Model:
Salesforce CPQ follows a subscription-based pricing model as well, with tiered pricing based on user counts and functionalities. The pricing model may include different add-ons depending on specific requirements.
Comparative Cost Analysis and Value Proposition:
Determining the cost-effectiveness of each solution depends on the specific needs of your business. While pricing structures may differ, the value proposition of each solution should be evaluated based on the functionalities and features they offer.
5. Customization and Scalability
Customization Potential of Dynamics 365 CPQ:
Dynamics 365 CPQ showcases high customization potential, allowing businesses to mold the solution to match their unique sales processes. The integration with other Dynamics 365 applications further enhances its customization capabilities.
Customization Potential of Salesforce CPQ:
Salesforce CPQ is also highly customizable, providing businesses with the flexibility to tailor the platform to their specific sales workflows. Its compatibility with other Salesforce solutions offers a wide array of customization opportunities.
Scalability and Adaptability to Business Growth:
Both solutions are designed to scale with business growth. Dynamics 365 CPQ and Salesforce CPQ can adapt to changing business needs and growing sales volumes, ensuring they continue to support businesses as they expand.
6. Implementation and Support Services
Implementation and Support Services Offered with Dynamics 365 CPQ:
Microsoft offers comprehensive implementation and support services for Dynamics 365 CPQ. It provides detailed documentation, training resources, and a robust support system for users.
Implementation and Support Services Offered with Salesforce CPQ:
Salesforce offers a suite of implementation and support services for Salesforce CPQ, including extensive documentation, training modules, and a vibrant user community for assistance.
Comparison of Available Resources and Assistance:
The available resources and support systems for both solutions are extensive. However, the effectiveness of support can vary based on the specific requirements of businesses and the level of familiarity users have with the respective ecosystems.
Conclusion
To sum it up, the choice between Dynamics 365 CPQ and Salesforce CPQ is not about which solution is superior but about which solution best suits the unique needs of your business. It's crucial to evaluate the functionalities, user experience, scalability, pricing, and support services to make an informed decision.
Whether you lean towards the seamless integration of Dynamics 365 CPQ within the Microsoft ecosystem or the familiarity of Salesforce CPQ within the Salesforce environment, the ultimate decision rests on how well the chosen solution aligns with your business strategies and objectives.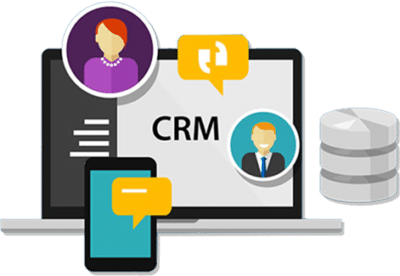 If you are new to automation and confused about Workflow or Process Builder. Need not to worry, we have got you all covered. Talk to our experts and clear all the cloudy thoughts about automation.