The process of attracting a customer and effecting sales is highly dependent on the system and strategy employed by the salesperson or company. Successful salesmen and businesses have discovered that efficiency and speed are essential for making a sale. Also, a business must be consistent in the standard and quality of service that it provides to its customers. This consistency will ensure that customers develop a certain amount of trust that would make them loyal to the brand and product while ensuring that they only spread positive information to their friends and family.
Consistency can exclusively be provided by designing and maintaining an effective system. In sales and marketing that system, or model, is called the CPQ model. The CPQ model is a method of upselling which involves selling additional products or services to a customer after the sale of the first. The CPQ has numerous benefits for the salesman or company. The most noticeable among them is that extra profits made on each sale per customer and the efficiency of sales per resources spent to get the customer.
Upselling and CPQ model is facilitated by easy access to product and pricing data. Companies and sales officers also become efficient in the approach to sales when they have access to customer data during sales pitches. This is where CRM comes in.
Customer Relations Management (CRM) has already proven itself to be an invaluable tool for enhancing service quality, and profitability through proper data management and automation features. CRM software doesn't just provide access to relevant data when required. It also offers easy access to advanced data analysis, predictive features, and an effective communication system. All these tools would enable a small team to make a massive amount of sales.
Copy Infographic
Below, we evaluate two of the most popular CRM integrations with CPQ software and determine which is suitable for you.
Dynamics CRM CPQ Integration
Dynamics CRM is designed and distributed by Microsoft, the most popular software company. As such Dynamics CRM is highly compatible with a host of enterprise software that is designed and distributed by Microsoft. Dynamics is also highly compatible with business software that is not intended by Microsoft. The probability that you are already using a Microsoft product such as Office 360 for business means you may prefer to continue with a system that you already understand. Dynamics Integration with CPQ provides numerous solutions for sales and pricing. Configure One is the preferred choice of CPQ for integration with Dynamics CRM. Configure One brings enhanced solutions for configuring product plans, smart quoting, and pricing features. The combination provides you with a combined platform for operating CPQ features in a CRM environment.
Centralized Platform
Dynamics CRM Integration with CPQ features allows you to access the quoting and pricing tools on your CRM platform. This integration will enable you to leverage the efficient data sharing and communication system provided by the CRM to advance the pricing and smart quotes offered in the CPQ. Your sales team gets easy access to data when they need it.
This access would make them efficient, mobile, and adaptable in the field. Allowing them to take advantage of opportunities and minimize risks as they come. You also get to optimize workflows by applying automation tools to the CPQ system. You also enjoy the efficiency of having all your programs on a single screen. You can access and control every module of your business' digital side using only one login and thus ensuring better security.
Seamless Quoting
Configure One's CPQ software is equipped with smart quoting and pricing features. Integration with Dynamics CRM ensures that additional data is automatically updated to the CRM account. Products are displayed on the CRM as opportunities for sale, and a price is attached with the product data.
Product Configuration
Product configuration ensured that products and product data are arranged in an organized system that eases navigation. CPQ product configurations are updated on the CRM for future access.
Customer Dataflow
Integration with CRM basically makes the CPQ system into a part of the CRM world. As it is no longer a separate product, CPQ data and features can be easily accessed on the CRM. Data entry and access becomes easy to control and standardize since you only have to monitor one system. Customer data and information provided on the CPQ system would be immediately updated. The same occurs when the CRM is updated with relevant data.
Configure One's integration is supported on Dynamics 2016 on-premise package and Dynamics 365. The first requires ADFS or Azure authentication, and the second accepts only Azure authentication.
Salesforce CPQ Integration
Salesforce is one of the most popular and accepted CRM software in the industry. It is among the few CRMs that pose a healthy competition to Dynamics in terms of market entry, available features, pricing, and compatibility. Working on Salesforce CRM provides numerous advantages, including live customer support, a growing list of add-ons, cloud access, and integration. If you already use a Salesforce CRM, integration with a CPQ should be the next item on your agenda. Salesforce CPQ integration provides the following benefits.
Sales proposal templates can be shared between your CPQ and CRM platforms. Configurations can be made based on brand, ensuring that customers buy products that are compatible and thus efficient.
Product configuration using different models is updated automatically to the CRM platform. Cataloguing may be according to the library-style listing, multiple views, relational product tree, or product bundling.
The centralized platform ensures that all CPQ features are made available on the CRM platform. This means users only require one login process as you can access any required data or functionality on the CRM. Centralization enables a form of efficiency in the process of obtaining data and optimizing workflow. In the same vein, Salesforce CRM's automation and predictive analytics tools can be applied to the sales process.
In the end, the benefits provided by both CRM integrations are highly similar. If you already use one of the CRMs you might as well stick with it. Other benefits such as overall compatibility, pricing, expertise, and personal preference may add to tiling weight to your decision.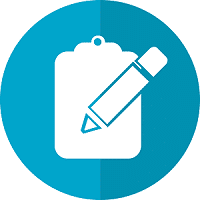 Do you want to implement a CRM system within your organization? Connect with our CRM Experts today!