Salesforce CPQ (Configure – Price – Quote) is a business application that helps accurately define the price of goods to quickly produce accurate and professional sales quotes for prospects. CPQ eliminates many problems like pricing data accuracy, sales cycle gets faster, and opportunities to upsell and bundle are captured more frequently. With CPQ, pricing data and process flow are more streamlined, standardized and time-saving, potentially leading to more sales can be made.
Let's break CPQ down into three parts: Configure, Price and Quote.
C stands for Configure
More and more B2B buyers want the ability to customize every aspect of their purchase and have personalized buying experience. Businesses across many industries can get benefit from effectiveness of CPQ. CPQ uses smart rules that prevents incompatible products from ending up on the same quote. CPQ software can enable your sales team to configure your offerings, following your business rules and meeting your customers' needs.
P stands for Price
Few businesses sell their products at full list price to all customers in all situations. Many offer special pricing, volume or bundle pricing as well as apply extra discounts. It is impossible to track current pricing, discount rules and bundle pricing at this level. But more importantly, your business could be losing money when discounts are applied incorrectly.
CPQ software helps manage pricing for all your products and service. Sales team can create quotes with consistent pricing and apply discounts as applicable. CPQ helps you insuring that you pricing is accurate and optimized.
Q stands for Quote
The last step is to present a quote or proposal before closing a deal. Sales reps want quotes to be delivered quickly and represent the business in a crafted and professional manner. Once again, CPQ software provides what sales reps need.
With few clicks, a sales rep can create a quote, send it in email, and even include an e-signature to close the deal. CPQ software automatically pulls in the configured products and pricing, tying the whole process together and ensuring consistency.
Business Value

Accelerate the process
Salesforce CPQ is faster to implement and easier to maintain. This speed leads to better user adaptation and lower cost of ownership.
Robust configuration capabilities
When selling most businesses build groups of products or services. However, sometimes products and services, are aggregated to form the product or service the customer wants. Salesforce CPQ can handle the configuration of these products very well.
Easily create price books and discount tiers
In each business, different products and bundles have different prices. Tiered pricing may also be available based on volumes. Pricing is based on price books. The calculations can be very complex. CPQ handles all this stuff very easily.
Create Quotes using templates
Creating quotes requires the use of templates supported by your CPQ software. This enables you to present a streamlined, consistent document with all the necessary components. Salesforce has excellent templates that make it easy to get quotes in the customer's hands.
Contract Execution Automation
In some cases quote is executed using DocuSign and becomes the contract. Businesses that need contracts can have contracts automated and their approvals completed in the CPQ tool.
Capabilities and Features
Quote Line Editor
Product Rule
Bundle Product
Guided Selling
Quote Template
Multidimensional Quote
Contracts, Renewals and Amendments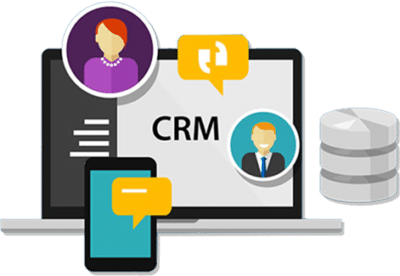 Need to enrich your Salesforce CRM with business focused solutions? Contact our team to understand, how we can help you in achieving your CRM goals.