In today's digitally evolving world, web applications have grown into an important aspect of a business. Businesses can now develop and grow more flexibly, as well as accomplish their objectives much quicker, by using web applications. These applications enable businesses to identify a huge number of customers and clients at the same time. Several businesses today are utilizing this perspective of the internet by building web applications with the help of development teams – to successfully reach their business objectives.
Everyone today has access to the internet, and people use a web app in one way or the other. For most of the people who precisely understand the web application development process, the primary question that they have is how to estimate web app development costs.
They usually want to know how much it will cost. This is one of the fundamental questions that need to be addressed whenever an organization or development team begins with a web app development project.
But it's difficult to determine the final price without understanding all the aspects of the project. The fact is any app developer can only provide estimates for custom web app development.
And the ultimate concluding price tag or the final cost of the web app development process will come down to different things and various variables like complexities in both design and function, features, platform choice, ongoing maintenance, QA needs, and also the developer's country of residency. 
Why Develop a Web Application?
With the expanded adoption of IoT devices and different wearables, there is a huge demand for web apps, and this will keep growing in the coming years. Today eCommerce, retail, travel, media & entertainment, education, and healthcare industries dominate the web application market.
Business organizations today ensure that they have a great online presence for promoting their brand. Also, several businesses involve online interaction with their consumers, and these businesses make use of tailor-made web applications to ensure accomplishing the double benefits; having an online presence and also enabling consumers to purchase or complete their transaction conveniently over the Internet.  
In the modern business era of today, having a website or a web application is of utmost importance, without which nobody would be able to know about your products or services that you provide.
Utilizing a website as the primary portal for access, a web application assists businesses to target and reach possible and existing customers quickly and efficiently. 
Advantages of Web Applications for Businesses:
Cross-platform capabilities
Business usability and utility
Easy to maintain
Branding and publicity
Gain competitive edge
Ease of expansion
App-ready businesses have an edge
Important Functionalities of Web Application Development:
Web applications have some crucial functionalities:
Enhanced user interaction and customer support
Back-end database connection
Internet of Things
Capability to generate results on browsers
Cost Saving
With various business activities and transactions growing virtual, there is enough scope for web applications in this current business arena.
Businesses of every domain can make great use of web applications for accomplishing their objectives through enhanced user experience and improved overall performance. 
For example: 
Utilizing the progressive web applications, let us analyse the potential of web app development:
If we talk about the eCommerce conversion rates, they are 2x higher on desktops than on mobile devices.
Around 50% of users uninstall unused mobile applications due to no use of these applications plus this also saves space on their device.
Also, read: Top Web App Development Mistakes to avoid in 2020
The Web Application Development Process
If you need to create a web-based app, you need to take a moment and understand what the complete Web Application Development Process involves and the reasons for spending for every activity.
This method further proves labour-intensive, despite the methodology used. Also, these stages need efforts from different and qualified professionals.
There are five stages, collection or analysis, design, prototyping, development, and testing, besides market launch.
Copy Infographic
1) Requirement's analysis/collection
This stage includes a company's analysis department, which conducts various interviews with clients. This stage identifies the creation of a prototype besides creating wireframes, writing user stories, using cases, and preparing scope and functionality documentation.
2) Design
During this phase, designers develop the app's feel and look. It includes the development of the user interface, visual components, and experience.
3) Prototyping
This is the most apparent stage as it involves bringing the app to life. It involves both the front-end and back-end components of the app. 
4) Development and Testing
 In this phase, the QA professionals perform the functional UX/IX besides another testing. This stage further examines manual and automated tests run by the QA department. 
5) App maintenance and Launch
This is the final stage that involves the launching of the product. Here, you can do load testing to discover the app's performance under peak and average load conditions. 
All these stages need different experts with different tools to bring everything to success. Hence, you cannot cost the complete process easier as every step has its unique challenge. 
Looking for Web Application Development Services
Send us your requirements, we will get back to you with a quote
Also, read: How to turn a website into an App: 3 ways to go
Pricing of the Web Application Development
It is always a wise idea to understand the cost of developing a web application, especially when one needs but lacks the technological know-how of reaching up with one. It can prove important and convenient to understand each penny needed to understand the concept.
The costing will further enable you to plan and manage your funds. Each project involves a different undertaking with several tools, strategies, and work of the development team. As a result, it includes variables that make the process complicated to obtain an exact costing.  
Factors affecting app development costs
Even a large and well-experienced web app development organization can't describe the exact sum simply by hearing out the plan.
So, now we will check what influences web app development costs, and why a clear idea is rarely sufficient. 
Copy Infographic
1) Scope of Work
The very first thing that businesses should do is to conduct thorough market research to know the scope before concluding the primary structure segment of their web app development project.
Several APIs, hosting, databases, compatibility – the more complicated the web app is, the longer time it'll demand to develop, and hence it will take more cost. 
2) UI/UX Design
The quality of graphics along with the number of animations also highly affect the complete cost of development. These customized UI/UX design services cost more if compared to other template solutions.
The difference depends on the number of icons, design complexity, placements of icons, animations, social media integration, and the overall appearance and feel of the web app.
All of these components have a lot to do with audience interaction, as UI/UX design is important for drawing the audience and should also suit the theme of the product. 
3) Different Hiring Options
The development cost of web applications can significantly differ depending on the service model you'll pick.
Generally, there are three main choices to choose software developers:
i) Freelance developers
ii) In-house team
iii) Outsourcing company
Each of these options is suitable in different situations and depends on your project requirements.
i) Freelancers
Freelancers are like self-sufficient contractors, they are the best option if you need to manage a small project or require some software upgrades, as one freelancer can't be accountable for complete web app development.
Advantages:
Disadvantages:
Without tech skills, you'll require to pick a specialist to test the web app's relevance.
Requirement of a project manager to manage the development process.
Freelancers are more difficult to manage, as they can drop the projects surprisingly.
ii) In-house team
If you are searching for professionals to work remotely as a part of your firm, or you need to construct your in-house team, then this alternative is for you. Choosing an in-house team is a perfect choice if you manage multiple projects and prefer to be completely involved in the process.
Advantages:
Complete control over the team
No communication issues
Power to make changes
Disadvantages:
Complicated and long hiring process as you require to employ each team member individually.
You need to choose a tech team to guide you on the project's specification and testing part.
Extra expenses (office rent, software, hardware, taxes, etc.).
iii) Outsourcing company
Outsourcing appears to be the best choice for many. In this situation, you'll expedite time to market, decrease the project's expenses and generate a high-quality product. The important thing regarding outsourcing firms is that they are accountable for project management and product delivery.
Advantages:
You can search from the huge pool of experienced professionals for creating a custom web application.
Project specifications based on your demands.
Business analysts on their team to evaluate the project.
Confirmed working product delivery within a stipulated time frame.
Disadvantages:
The charges of outsourcing companies are more than freelancers, however less than in-house developers.
Also, read: 7 Reasons to use Angular for your Web Apps in 2022
4) Location of Web Development Experts
Since web development is a labour-intensive project, the project costs considerably depend on the geographic location of the development team. The charge of hiring a workforce is extremely high in developed nations like U.K, U.S.A, Canada, etc.
Hence, it is advised to offshore your web development project to software companies based in South Asian countries like India where experienced professionals can be hired at more economical rates. This can decrease your developmental cost to a large extent. 
5) The Pricing Strategy
You should always choose an economical pricing strategy while outsourcing your project to technology partners. You need to pick either of these two pricing strategies – fixed and hourly-basis, as per your project requirements, expected deadline, and budget.
6) Maintenance and Updates, Deployment and post-deployment costs 
Infrastructural costs such as web hosting and domain registration costs also need to be regarded as a part of the cost.
Next to the app launch, you also need to spend on maintenance issues such as bug-fixing, etc., and also on the addition of new features through updated versions. A greater number of improved versions means higher expenses.
Looking for Web Application Development Services
Send us your requirements, we will get back to you with a quote
Estimated cost – Web application development
Most of the web apps projects – around 80% of them, can be possibly distributed into the following categories. Let us look at the approximate price right from a low-cost solution to a full-featured web app, each class of product comes at a different cost. 
1) Simple apps 
Simple apps are websites are sites with a basic set of functions, simple landing pages, and simple online stores. Here, minimum content, least interactive components are included. This type of project needs up to 1 month to complete.
Web app development cost: Ranges within $3000 – 17000
2) Medium applications 
Medium applications are usually pro-level web apps, there are professionally designed web projects with a lot of information and interactive pages. Examples of such web applications include e-commerce sites of medium complexity, web representation of small businesses, etc. The development time required for these apps is 3 to 4 months.
Web application development costs: Between $17000 – 55000
3) Complex applications
These are custom web applications that come with a high level of complexity, including an exclusive СMS and a responsive UI/UX design. They're intended to make their owners a substantial profit and help in automating their company's business processes. The development time of these complex web applications is up to 6 months.
Web application development costs:  Around $55000 – 250000+
4) Post-Release Expenses
You should also include post-release expenses to determine the web application cost correctly. These expenses essentially include app maintenance and bug fixing. Generally, bug-fixing includes 10% to 25% of the web development budget.
On the other hand, app maintenance cost needs around 20% of development costs yearly. Here are the extra features that may influence the cost of web app maintenance: 
Push notifications - $10 per month on average
Powerful servers - from $20 to $60 per month
Third-party services charges - these charges depend on the type of APIs
App Stores Developer Fee - Google Play ($25) and Apple App ($99)
Also, read: Magento PWA Studio – Developing PWAs for your Magento eCommerce Store
Conclusion
We hope that by now you have a rough idea of approximate web app development costs. With this clarity, you can now start working on your project as per your estimated budget. Various factors influence the price of a web app and trying to save money might not turn out to be a workable solution.
If the app development estimation proposed by any vendor is lower than you anticipated or extremely different from different competitors' estimations, don't rush for signing a contract. It's better to request a detailed estimate before proceeding further. Understanding this will help you save valuable time and money. 
Having a brilliant web app idea and not sure where to start from, just get in touch with us, and we'll assist you to get your app idea to life. We have specialized skills and expertise to develop successful apps at affordable prices. 
Also, read: Developers on-demand for your growth – 3 strategies for success
Frequently Asked Questions:
How much does it cost to create a web app?
Although the cost of web app development depends on various factors such as the complexity, features of the app, and even the developer's country of residence. The normal cost may range between $35,000 for a SaaS MVP and $100,000 or higher for a fully featured app. 
Is it hard to create an app?
It simply depends on the complexity of your app that defines the difficulty, plus the finished product you have in mind. Putting together a convenient mobile app prototype is one part and designing a finished, consumer-ready app is the another. 
How do you convert a website into an app for free?
Yes, converting a website to an app is free. Simply follow the steps defined below and design your app for free: 
1) Open App Template 
2) Enter Your Site URL 
3) Customize App Layout 
4) Add Social Features 
5) Name Your App 
6) Pick an Icon 
7) Publish App on Google Play​ 
How do app owners make money?
When talking about how free apps make money, there are endless ways to do that, but you should always focus on the right ones and choose the best out of them. They are in-app advertisements, referral marketing, affiliate income, and sponsorship.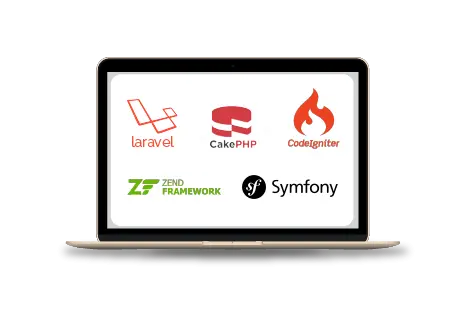 Are you looking for a reliable web development company? Our highly skilled web developers enables us to deliver result oriented web development services. Contact our team to understand, how we can help you in achieving your business goals.