In an increasingly competitive market, every business is looking for tools and resources that will provide an upper hand when competing for customers and sales. If you are hoping to reduce drudgery, improve productivity, efficiency, and resource tracking; CRM is for you.
CRM software is an innovative technological solution for increasing sales, communications, data sharing, and customer satisfaction. With all these benefits, you may still be hesitant to make that investment, so here are 9 signs Your Small Business Needs a CRM already.
Copy Infographic
Poor Department Coordination
The larger a business grows, the more it has to depend on the division of labour to ensure that tasks are completed more effectively with fewer resources. Like an organism, all the parts of a business must function in tandem, or else accidents occur. If your business is already suffering from redundant commands, misinformation, lack of coordination, then you need CRM and fast.
Inadequate Employee Evaluation
It is challenging to monitor customers and your employees at the same time. You will lose opportunities, customers, and profitable bargains when your employees are not correctly placed. CRM provides you with a solution. CRM serves as a database for every transaction and procedure that occurs in your business, and it gives options for evaluating employee effectiveness and ranking them.
Also, read: 5 Things most successful business Apps have in common
Inadequate Data Analysis
Knowledge is power, except when you do not understand it. Then experience is just a bunch of figures that make no sense. CRM can help you figure out trends in the relevant market data. With data analysis, CRM enables you to make insightful decisions.
Low Service Quality and Customer Experience
Your customers are your main objective; without them, your business goes bankrupt. No matter the kind of business, the customer is king. Whenever they get less than what they deserve, these kings will take their business elsewhere. CRM can help you marshal different communications outlet to help improve service quality and customer satisfaction.
Missed Opportunities
There are few things more disappointing than spending time and resources on a lead or potential customer, only to miss the opportunity at the end. Missed opportunities may occur because sales representatives cannot monitor potential customers and market trends. Unlike Excel, CRM automates the monitoring system to improve efficiency.
Also, read: Microsoft Dynamics implementation cost – what to expect in 2021
Undergoing Expansion
As your business increases, the amount of data will increase with it. Opportunities for error and inefficiencies begin to grow. When you get to this point, know that you need CRM. CRM software provides a single database, to ensure security, ease of access, and cataloging.
Searching for Market Trends
Market trends are changes in the behavior of consumers that affect your company, for good or for ill. Using an Excel spreadsheet may be cheap, but it lacks the functionality to analyze market data and provide you with insight.
Also, read: 7 ways CRM improves your customer experience and boosts revenue
Poor Communication with Partners
The success of a growing business depends on the efficiency of its partners. The loss of a partner, such as retailers, will affect overall productivity. CRM provides you with automation options to increase efficiency and customer satisfaction.
Integration of Social Media Platforms
Unlike the Excel software, the CRM can make use of data from the internet and social media platforms. CRM provides an active communications channel to help your business reach potential customers.
You need to live updates on profit and inventory CRM can provide you with lots of options that are unavailable in Excel. CRM uses live data analysis to help you track profits, sales, and inventory. CRM provides live data updates at the rate that you require.
Also, read: 7 Tips for setting up profitable customer journey using CRM integrations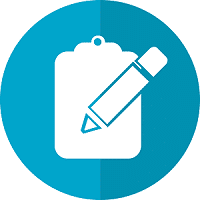 Do you want to implement a CRM system within your organization? Connect with our CRM Experts today!