Customer relationship management (CRM) software has taken the business world by storm. Many different types of companies employ the use of this software solution to grow their customer base. A CRM also ensures their existing clients remain loyal.
The deployment of CRM within a business can increase its growth tremendously. Many company owners can attest that CRM was worth the investment. One of the ways that a CRM can help increase the revenue of a company is through what is known as a CRM funnel.
Here we explore what that term means, the set-up of this solution. as well as 5 mistakes you should make sure to avoid when implementing this software.
What is a CRM funnel?
To understand what a CRM funnel is, you must first know what a sales funnel does. A sales funnel models a customer's path to purchasing a good or service. It represents the stages that a customer is most likely to go through before they reach that final critical step of actually handing their money over to a company.
It generally begins with leads or first contacts and narrows with each step downwards. This narrowing represents less and less people present at each stage, as in the overwhelming majority of cases there will be less people who actually make a purchase as opposed to all total leads.
This sales funnel can then be broken up into two major sections: marketing and sales, with the former being at the most broad half of the funnel and the latter at the narrow pointed half. Commonly the marketing stages start with awareness and lead capture and go down to nurturing leads and marketing to targeted leads. The sales focused stages consist of sales qualified leads, opportunities, and finally won sales.
As you can tell, there are many stages to go from a simple lead to a final sale and keeping track of every individual lead can get difficult. This is where a CRM software solution can come in.
A CRM funnel basically follows the same shape as the sales funnel and provides help at each step along the way. For example, a CRM funnel helps with the marketing stages through marketing automation using techniques such as mass emailing, social media campaigns and the like. The software can also help identify which leads are hotter than others and suggest ways to target them better through more personalized advertising.
The CRM helps the business owner better understand their customers' needs and behavior, leading to an increase in sales.
Copy Infographic
The set-up
While it is worth the investment, implementing a CRM solution is not always the easiest task. It is important to make sure the software is properly integrated with the other technologies used by a business.
One way to ensure a smooth implementation of this software solution is to hire a CRM support and maintenance partner. Hiring from an offshore group can also help cut costs on projects without sacrificing quality.
5 mistakes to avoid
Understanding these 5 mistakes will help you avoid them and make the best out of your CRM funnel.Don't just lead dump. More leads is usually a good thing, the more leads you have the higher your chances are for at least one of them to become an actual customer. When having lots of leads becomes something negative, is when it starts to become a distraction from the rest of the funnel. While it is important to generate as many leads as one can, it is also important to follow through with those leads and put the work needed into turning them into real paying customers.
Not keeping track of the progress at each stage of the funnel. To ensure your funnel is working efficiently as it should you must keep tabs on the progress through the stages. This can be helped by a CRM, but it is also important for you to know and understand it yourself.
Not integrating the CRM with other technologies. In order for a CRM to provide the most accurate data analysis that will be of the most benefit to your company's growth it must have access to as much data as possible. This will allow it to give you a more rounded understanding of your customers behaviour for example.
You're using the wrong CRM. The specific CRM that you chose to implement is critical to the success you have with it. Every business is different and have their own unique requirements and so it is important to pick the best CRM for your business specifically.
Not understanding what you require from the CRM. Before implementing a CRM solution you should be aware of where your company is lacking and what areas of the sales funnel you need help in. This way you can make the most out of what the CRM has to offer and target those problem areas specifically.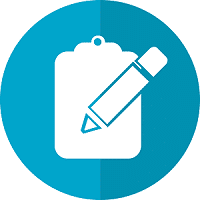 Do you want to implement a CRM system within your organization? Connect with our CRM Experts today!