In these uncertain times, cloud technology has become more important than ever. What does this term mean, how does it affect your business, and specifically what can it bring to your accounting team?
Cloud technology essentially is the on-demand storage of data and computing power that is available through connection to the internet. It can save storage space on physical devices and provides the benefit that one does not need to be in a specific physical location to access data.
As mentioned earlier this is extremely important in current times when working remotely has become the new norm for many people. Implementing cloud tools into your business in 2021 can help you better adapt to the situation at hand and be ready for any challenges that may arise in the years to come.
Most savvy bookkeepers make use of some sort of accounting software solution to produce high quality, low error, results. Cloud accounting tools bring together all the benefits of cloud technology with the solutions provided by accounting software.
Some of the benefits from this combination of technologies include real-time updating of data, automated processes that help save time and resources, the ability to scale up with your business, and of course the ability to access data anytime and anywhere. A common concern many business owners have when considering implementing any cloud solution is security.
While this is a valid concern, cloud accounting solutions have been built so that they can provide equal or in some cases even better security than normal accounting software. Due to the encryption of data private information can be hidden from those who should not be granted access to it.
There are many cloud accounting software solutions to choose from. One factor that may go into your decision is the price. Most often cloud accounting software solutions are available for purchase as software as a service (SaaS) and so this means that the price you will pay can vary based on your needs. It is important to consider the features provided by the software and so here we take a look at 7 of the top cloud accounting tools you can use for your business needs in 2021.
Copy Infographic
Dynamics 365 Business Central

Dynamics 365 Business Central is a cloud-based, all-in-one business management comprehensive solution that automates and streamlines business processes not limited only to accounting but helps manage finances, operations, sales, shipping, manufacturing, customer service, inventory, and many other processes.
Dynamics 365 Business Central allows accounting professionals to accurately analyze any of your organization's accounts to check for consistency and possible errors. It also allows you to get the access, mobility, collaboration, invoicing, and real-time insights required to enhance your practice.
Business Central is clearly emerging as a giant in ERP solutions on the cloud for small and mid-sized organizations. Being the product of the Microsoft Dynamics family it brings a lot of seamless integration with CRM and other Business operations under the Dynamics family.
Quickbooks Online
Based on the accounting software Quickbooks, Quickbooks Online helps with payroll functions, bills, and business payments, and more. This tool is most often best for small to medium-sized businesses. It runs on both macOS and Microsoft operating systems. It is mainly for US companies, but it is possible to use this software from another country.
Expensify
This software focuses on managing employee expenses. It is made to be used for both personal and business applications. It is known for its user-friendly interface and real-time data and reporting processes.
FreshBooks
A good solution for small businesses as it can anticipate the needs of businesses and freelancers, which can help drive their success.
Sage50Cloud
This solution can be used with the cloud and also with a local hard drive making it a robust software. It can also integrate with Office 365 which can be very useful for a company that uses MS frequently.
Zoho Books
Another great option for small businesses that helps you to automate workflows and manage finances across departments. It is a direct competitor of Quickbooks online and has excellent customer support, but it does not have payroll functionality.
NetSuite by Oracle
This software provides more than accounting services, it also has customer relation management (CRM) features as well as enterprise resource planning (ERP) which can be of benefit to a company that wishes to have one central software for most of their needs.
We are a leading expert in Microsoft Dynamics 365 and while working with us, you get a dedicated training team that works collaboratively to ensure you always get the latest updates throughout the entire implementation process. Please click here for more information.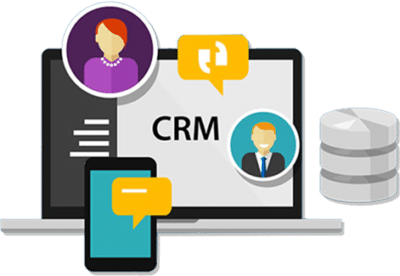 Cynoteck Technology is a leading expert on Microsoft Dynamics 365 and we provide an array of Dynamics 365 Consulting Services to all size of businesses. Get in touch with us for latest updates on Dynamics 365.