The advent of smartphones have lead to their usage in almost every part of the world. This is partially credited to the high-end smart apps that are a significant part of the mobile attraction. Now, as the world population is exceedingly high, so is smartphone usage which has soared over the years. Rapid technology adoption is also visible on the sales endeavour done by the sales managers. Joint efforts of the sales team consisting sales person, sales reps and sales marketers make use of mobile CRM apps to expedite sales management to the maximum.
Indispensable CRM tools in the form of a robust, intuitive and interactive app facilitate easy tracking of the entire interactions with current and future customers for the organization. Sales people can plan and execute more comprehensive sales strategies, if they are fully equipped with top-rated apps, to analyze and forecast customer interaction, buying behaviour and purchase history paradigm speedily.
What can mobile CRM apps can do for your business?
Now, you can effectively track the following with indispensable Dynamics 365 apps
Track prospects and opportunities and leverage on sales forecasts
Schedule meetings with prospects
Conduct seamless sales and marketing campaigns
Contact management
Ease of use
Streamlined workflow
Access critical real-time customer data at the fingertips
Keep a note of everything related to nurturing sales
There is a variety of apps that boost sales activity to the best online and offline, inside and outside the office. There are often critical situations faced by sales rep, as when the customer calls while they are traveling, then these apps give easy access to everything about a customer's account. Loaded with great features and functions, every second CRM app promises the best in establishing, great out-of-the-box customer experience. Figuring out the best out of them is a tough task, but here is a list round up of the top 6 of them that has a lot in store, for proven brilliancy in a sales endeavor.
This app is especially targeted towards, sales person involved in marketing via field sales and service using Dynamics 365 CRM.
This app is a wonder app that facilitates, a bunch of features involving access and sharing of contacts, accounts and data.
Further features are provided in this app that can be customized as per requirement using MobileCRM Builder or MobileCRM Studio that incorporate functionality to add logos, buttons, list, and more.
Works in the offline mode that is the best part of this app, as the salesperson is always not dependent on the online connection, to work consistently focusses on lead and prospects.
Outlook client app
Dynamics 365 is an excellent CRM solution for on the move with iOS and Android.
The CRM App for Outlook facilitates better CRM interface, for easy CRM access for end-users, as it smoothens the entire process to track emails, find records in MS Dynamics CRM, to see related entities, and open records in a web-browser view.
This Outlook app swiftly and easily enables you to see relevant information, from Dynamics CRM Online, as it allows you to effectively track your important customer emails directly within Outlook.
You can successfully run email campaigns, as you can check on the CRM record of the customers and get relevant data, about the person who sent you the email, or directly open the full form from within inside new CRM App for Outlook
Sales Navigator
With the recent Microsoft acquisition of LinkedIn that counted in one of the greatest possession in the corporate world, this sales navigator app is really superb in getting greater insights into the prospects professional database. LinkedIn is a greater database storing all the tidbits of the professional connections that prove worth in tracking sales activity of the prospects in depth.
It offers refined LinkedIn information about the prospect including photos, current profile, work history directly within MS Dynamics 365 CRM
There is the lead recommendation option that facilitates effective lead nurturing directly in dynamics CRM
The user gets updated with the Account and Lead in MS Dynamics 365 CRM Apps that includes an array of things related to the news mentions and job changes.
It's easy to send messages, InMail and customized connection requests to the prospects within from the Dynamics 365 CRM.
Copy Infographic
Dynamics 365 CRM for Phones
Facilitates salespeople manage sales data for every potential appointment and sync well with the updated notes, tasks, contacts, accounts, cases, and leads from an intuitive home page.
Sales agents and marketing supervisor explore seamless user experience with the contextual business process to configure once and deploy everywhere.
This app expedites entering customer data swiftly accessing case management and displays visually enhanced graphical charts to track business process workflow, see important customer data in a more personalized list and grids form.
Enables the end user to work on CRM solution in the complete offline mode. Supports comprehensive customizations along with custom entities.
Dynamics 365 CRM phone express
With this App, the sales person can streamline the entire sales process as they can view Dynamics 365 data and search out the addresses of the potential prospects on the Bing map.
This app can improve upon the sales activities by swiftly adding, modifying contacts, tasks, and notes as well as other relevant sales data.
You can work offline to see customer data and records, even when you are not connected to the internet.
Microsoft Dynamics 365 (CRM)
Microsoft Dynamics 365 (CRM) app is intelligent business application across CRM and ERP that run your business to the best as you can keep adding the comprehensive apps as per your specific business needs.
Dynamics 365 for Sales
Dynamics 365 for Customer service
Dynamics 365 for Operations
Dynamics 365 for Financials
Dynamics 365 for Field service
Dynamics 365 for Project service automation
Dynamics 365 for Marketing
These apps work together and smoothen CRM solution work transforming business digitally to make the best decisions as it gives real-time personalized sales insight into customer data in the cloud. As the famous saying goes "The customer knows best", so we need to treat our customers with utmost importance. In this competitive era of business automation, every business realizes that customers are the real asset to a business. A CRM system revolves around this mantra so, at Cynoteck, you can easily and effectively leverage on our expert pool of ace CRM consultants who are more than delighted to discuss your CRM plans. Consult Cynoteck for an array of best CRM solutions, and a commitment to service excellence.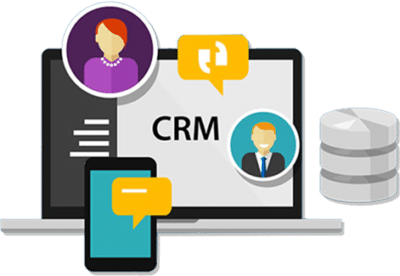 Cynoteck Technology is a leading expert on Microsoft Dynamics 365 and we provide an array of Dynamics 365 Consulting Services to all size of businesses. Get in touch with us for latest updates on Dynamics 365.