A successful ERP implementation is always a concern in the mind of people, plus what will be the ERP success factors that can help? ERP implementation approaches and the most suitable practices have emerged since the beginning of cloud ERP. To accomplish a successful, go-live, it's essential to refine and develop your methodology with the growth of your business.  
The ERP industry is still seeing tremendous growth, and by 2025, analysts anticipate that it will reach a value of about $49.5 billion.
As we already understand that successful ERP implementations don't simply happen on their own. They demand some hard work from a lot of dedicated people, to prepare a brand-new system up and running. 
You must understand that ERP projects are not only about implementing software, but they are also more about people, and how those people adopt or deny a company's new ERP system can determine the difference between success and failure. 
Recent data indicates that in 2022, the market for ERP is anticipated to be worth $96.04 billion. Statistics on ERP usage, however, indicate that over the next five years, there will be a rise in global growth with a CAGR of over 8%. In North America, the ERP market share is already greater than $10 billion.
Successful implementation of your new ERP system is simply as essential as picking the accurate system for a business; however, an ERP implementation is usually estimated to be a more complicated project.
Enterprise resource planning (ERP) systems can influence your business in great ways, from workflows and operations to ROI. However, before you can accomplish those huge results, you need to begin with a precise and careful planning process around ERP implementations and installations. 
We will be sharing here in this blog some of the secrets concerning how to pull off a successful ERP implementation. Businesses need to not only understand and know the success drivers but additionally should act on relevant prior recommendations that help them. 
What is ERP implementation?
The implementation of an ERP system is a crucial step for any organization that has decided to deploy a new enterprise system, regardless of whether it replaces an existing on-premises solution, expands the functionality of an existing cloud environment, or is a greenfield deployment that replaces disparate spreadsheets and custom software.
No matter what kind of new ERP system is chosen, a successful deployment is necessary for the enterprise solution to be successful in terms of user adoption, process alignment, data quality, and enterprise fit.
Streamline your business processes and increase efficiency with our expert ERP implementation services.
From planning to ongoing support, we'll guide you every step of the way.
ERP success factors that can make or break your whole operations
There are various methods to address the implementation of the most advanced ERP system like Microsoft Dynamics 365 Business Central, and some approaches work better than others.
The most reliable way to plan forward is to decide what you want your ERP system to do before you begin with the installation.
Before reading further, you might want to read: Top ERP implementation failure to avoid (learn from these failures)
Here are the key ERP success factors to consider for a successful ERP implementation:
Copy Infographic
1) A clear understanding of strategic goals
The scope of your project is the foundation for the needs of the project and the resources that would be required.
Therefore, you need to analyse business objectives and ensure that your ERP strategy wraps around those objectives.
You should understand what your business is trying to achieve with an ERP package to get a highly successful project with huge benefits.
Make sure that everything is documented and place clear expectations upfront and set your overall goals.
2) Focus on planning to optimize business processes
After outlining your ERP objectives there comes the planning phase. ERP is a complicated software product that needs time to integrate with your business.
Provide adequate time for every step, ensure that significant milestones receive priority, and manage schedules tightly. 
KPI validation is the most critical ERP success factor of the planning phase. That is where you evaluate the business advantages and key performance indicators (KPIs) established prior to ERP selection.
When analysing KPIs, you should ensure they are measurable and realistic.
Also, read: Vertical Experience in Digital Transformation: 5 Questions to Ask Your Contractor
3) Team involvement
Your ERP implementation core project team should incorporate the most skilled employees from across your organization including a project manager.
These internal resources should have the capability to understand the overall requirements of the company and be committed to important decision-making responsibility and authority.
You also need to know a set of resources from the different areas of the business to provide subject matter expertise.
If a consulting integrator is involved, then the project team to have a good working relationship with the consultants as well.
4) Project Scope
Your ERP system could initially be unable to meet all of the known requirements for your company. You must have a deployment strategy bearing in mind business objectives, other tools and systems your organization utilizes, and which ERP components might suit well so that your ERP is well-tailored to your firm's early priorities.
Clearly define the scope of your project as well as any potential future iterations.
A 2020 report found that 93% of organizations report their ERP projects as successful.
The project scope can assist in focusing a company's attention while the project strategy broadly describes your ERP deployment. This component of an ERP deployment that is effective might also make up for some things that you didn't initially plan for in your project strategy.
5) Change management
ERP project implementations not only change the way people do their jobs but also process and organizational changes.
It's essential to have adequate time to train people on new processes and systems. Here, a change management team becomes necessary for the organization to deal with the impact.
You should encourage good communication between the organization and the project team. Key users should be included with the project and its development, for smoother acceptance of the changes.
6) Budget carefully
Implementation of your ERP system will bring some significant costs, which would include software license charges, system support, training, and the help of an integrator.
It's essential to keep an account of the cost. You can add these costs and budget accordingly so that a lack of resources does not interrupt your ERP plan.
You must also keep in mind the cost that you will need for post-installation.
In a study of organizations using ERP, 85% had a forecasted ROI timeline. 82% of that group realized ROI in the time they anticipated.
Also, read: Do small businesses need an ERP system? 7 Signs it's time to implement an ERP
7) Project management tools
ERP implementation projects need the difficult coordination of people, technology, and processes. If one part is overlooked or incorrect, the entire implementation can move off track, ending up in significant problems and costs.
Hence, we need to establish a system that reduces risk and provides everyone a task-oriented, fact-based picture of the implementation, in real-time. 
8) Ensure everyone is on board
It is important that all employees should understand the positive aspects of the new ERP system. ERP implementation can cause challenging modifications to daily operations, especially where ERP has never been employed before in an organization.
The team needs to adapt to this development, this becomes easy if they feel motivated and as a part of the process. 
9) Choose the correct ERP partner
To help strengthen and guide your project's progress, you should always work with a partner who understands your business as well as understands the software.
Pick an ERP provider that is experienced in implementing ERP systems. For the best results, you should find a provider with expertise in installing ERP systems for businesses same as yours.
Your partner must understand your business along with the verticals under which you operate and your consumers.
10) Do not skip on training
No plan or approach can work throughout the organization without a proper training program. A combination of techniques may be required to maintain employee proficiency.
Training enhances engagement and decreases staff frustration, frustration, thereby rapidly benefitting productivity.
So, it's necessary to plan out this implementation with programmed training to avoid ERP implementation failure.
11) Set the most realistic timeframe
You have many expectations when you finally choose to implement an ERP system, from assuming that the ERP system will resolve all your organizational problems, to imagining an immediate ROI and more.
One cause for unrealistic expectations is that several companies are essentially focused on only the technical aspects of implementation.
You should break every component of the implementation into steps, with a fixed timeframe for each. These steps will also require allocating time for any possible and unexpected issues and extra time required for fixing them.
Also, read: 4 Easy Steps to initiate Refund in Business Central
12) Ongoing Refining and Maintenance
An essential success factor for the optimization phase is performance benchmarking. You should always plan for post-implementation improvements that can additionally improve the benefits that ERP delivers to your business.
Periodic evaluation of the efficiency of your ERP system will help pinpoint where your ERP project is running, and where can it improve.
13) Definitive Commitment
Any ERP implementation will alter system transactions and update business processes, which will have an effect on how a firm run.
While IT may handle the majority of the heavy lifting, other departments within the firm must also contribute to projects in order for IT to best support business goals.
Managers can provide suggestions and guarantee that all employees have the tools necessary to make on-time delivery.
Senior-level managers as well as mid-level managers who consistently offer feedback might be considered committed management employees.
14) Evaluation and training
Test software and procedures, whenever you can, to ensure that the implementation is working as intended. Measure outcomes to determine how well ERP is performing about your goals for the deployment.
This phase ought to cover testing the migrated data as well as basic end-user training. To start user training, the majority of providers can provide pre- and post-deployment solutions.
Nonetheless, the company should utilize the training materials produced during the development process in addition to vendor support. Resources that are properly tailored to your end users' daily tasks have significant value.
Better functionality was cited as the main motivation for using an ERP system by 40% of businesses.
15) Project Closure
It's crucial to establish a method for completing an organization's ERP implementation. As the project nears completion, you can build clear channels for employees to communicate with one another.
This also holds for the implementation of fresh business procedures. Keep thorough records during the engagement and keep these records somewhere that the entire project team can easily access them.
Also, read: Guide on Migrating Your Legacy Data to Dynamics 365 Business Central
Conclusion
Implementing an ERP system does not turn out to be that painful if carried out with proper preparation, planning, and execution. With these above-defined 15 ERP success factors, an ERP implementation can progress efficiently without any problems.
Organizations exploring an ERP implementation need to consider these key success factors and recommendations to gain a more prominent success with their ERP implementations. These hacks are common areas that most system implementation projects lack. Start implementing now and your desired results.
Besides resources and time, it's necessary to have clear goals. You'll need to clarify questions and create understandable targets for everyone in the team, like What are the problems to work on and why are you replacing the actual solution. All the best!
Also, read: How can you Increase Sales with Dynamics 365 Business Central?
Frequently Asked Questions:
Q. Why do organizations need ERP implementation?
Organizations need ERP implementation to streamline their business processes, increase efficiency, reduce costs, and improve decision-making. An ERP system integrates various functional areas, such as finance, human resources, manufacturing, and supply chain, into a single database, providing a unified view of the business operations and enabling better control and coordination. 
Q. What are the challenges of ERP implementation?
The challenges of ERP implementation include cost, time, complexity, resistance to change, data quality, integration with legacy systems, customization, and user adoption. ERP implementation requires significant investment in terms of time, money, and resources and involves a complex interplay of technology, process, and people factors. 
Q. What are the benefits of ERP implementation?
The benefits of ERP implementation include improved operational efficiency, increased productivity, better decision-making, enhanced customer service, reduced cycle time, improved inventory management, and better visibility into the business. An ERP system provides a single source of truth for the business, enabling a more integrated and coordinated approach to business operations. 
Q. How long does ERP implementation take?
The duration of ERP implementation depends on various factors, such as the size and complexity of the organization, the scope of the ERP system, the level of customization required, and the availability of resources. Typically, ERP implementation can take anywhere from several months to a few years. 
Q. How much does ERP implementation cost?
The cost of ERP implementation varies depending on several factors, such as the size and complexity of the organization, the scope of the ERP system, the level of customization required, and the availability of resources. Typically, the cost of ERP implementation includes the cost of software licenses, hardware, consulting, customization, data migration, training, and ongoing maintenance and support.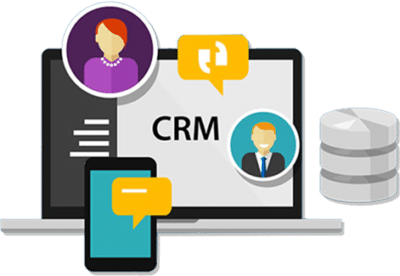 Microsoft Dynamics 365 Business Central is an all-in-one ERP business management solution that helps you connect your financials, sales, service, and operations to streamline business processes. Connect our team if you are interested in implementing Dynamics 366 business central in your business.