"PowerApps" is a Cloud Based and "No Code" solution offered by Office 365 platform to create web based and mobile-data-connected apps"
PowerApps is a suite of apps, services, connectors, and data platforms that provides a rapid application development environment to build custom apps for your business needs. Using PowerApps, you can quickly build custom business apps that connect to your business data stored either in the underlying data platform (Common Data Service for Apps) or in various online and on-premises data sources (SharePoint, Excel, Office 365, Dynamics 365, SQL Server, and so on).
Building a PowerApp using the following steps
Connect to your data source.
Select to create a new app and layout.
Select a connection.
Choose a data set.
Modify as needed.
Step 1: PowerApps Login https://powerapps.microsoft.com/en-us

Step 2: To create your app you need to select New app -> Canvas in PowerApps

Step 3: Now Select your data source with New connection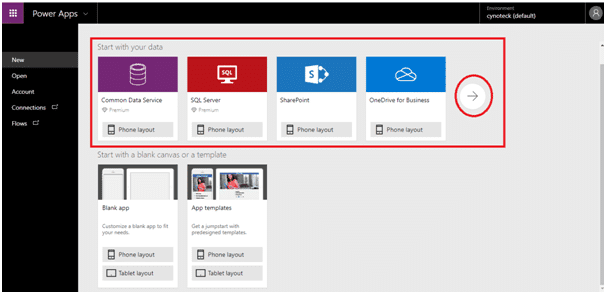 Step 4: Now choose your dataset.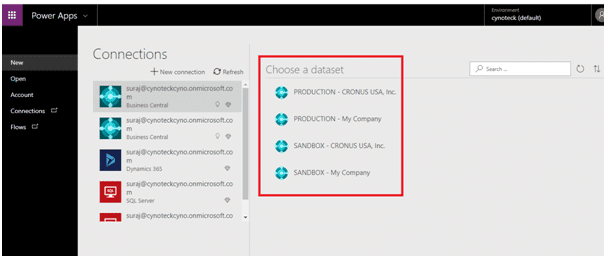 Step 5: Choose a Table and then connect.
Also, read: 4 Easy Steps to initiate Refund in Business Central
Step 6: Your app for items is created with 3 screens
Browser Screen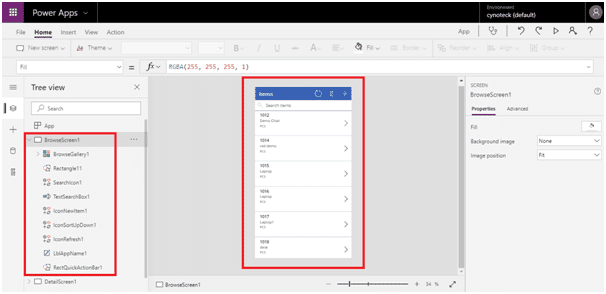 2. Detail Screen
3. Edit Screen
Step 7: Now save your app. Go to file from the menu, type your app name, description, and select your logo and color.
Also, read: Setting the Default Mode for Forms in Canvas App (Power Apps)
Step 8: Select Save as and then press save button to save your app.
You can add more tables and screen in your app to build a complete app.
Step 9: Now select Insert -> new Screen for Browse screen.
Step 10: Select List layout
Also, read: Know about User Roles in Microsoft Power Apps
Step 11: select a Data source
Select BrowseGallery -> data source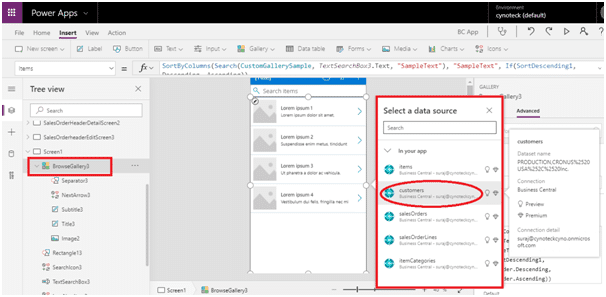 Step 12: It is a fresh screen, so you need to modify or customize according to your requirement.
You can change fields in Browse screen you need to select Edit button
Step 13: Now select blank screens from Insert -> new Screen for a Detail screen.
Also, read: Implement multilevel cascading dropdown in Power Apps from SharePoint
Step: 14 Select Insert -> forms -> Display
Step 15: Now connect your screen with the data source and choose a dataset and table. Click the form of detail screen and then select Connect to data option.
Step 16: You can select multiple tables according to your requirement or need.
Step 17: Now you can select data source from form property
Also, read: Microsoft Power Apps: Canvas apps vs Model-driven apps
Step 18: You can customize detail form according to your need.
Step 19: Select blank screen from Insert -> new Screen for Edit screen.
Step 20: Select Insert -> forms ->Edit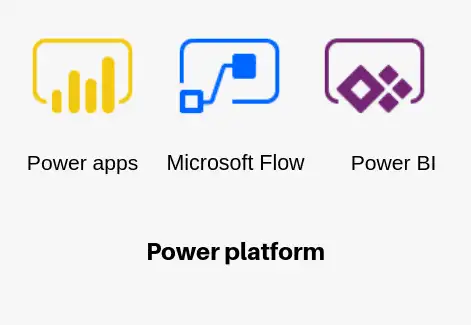 Still, have a question? You are free to contact me or other experts in our team to showcase the real power of PowerApps to you.