It's not easy running a hotel business. From handling guests requests to managing rooms and teams of employees there is a never ending supply of tasks to accomplish. As your business grows and becomes more complex the challenge does as well and it becomes increasingly complex to balance and do everything correctly.
This is where a software solution comes in and can save you time and effort all while producing better results than before. Some sort of implementation of software can be beneficial even for smaller businesses with goals to expand as it will help them to reach those growth goals faster. What is this type of software you may be wondering?
It is often referred to as a customer relationship management software (CRM) and it is used in all types of industries such as restaurants and catering services or retail. Basically a CRM tracks the data of the business, from the guest's information to the back end details of the business, and it provides solutions to improve customer relations and increase profitability.
Copy Infographic
 This kind of software is also heavily needed in the hotel industry. Hotels rely on their customers satisfaction, without the guests there is no business at all and so hotels need to understand what exactly makes their customers satisfied with their experience with the hotel.
A CRM can help in this regard by using information stored previously to predict how to better serve the guest on their next stay. If you are having trouble with customer retention, CRMs can also help by providing information on which previous customers you should be focusing on with future marketing to draw them back in more efficiently. Readout our previous blog to know more about The Need Of CRM in Hotel Industry
Hotels often deal with event planning and management, again this is a scenario where a CRM can help out. CRM will aid in streamlining all the information about the events which will allow the best possible outcome with the least amount of difficulties to be achieved. Yet another situation where a CRM can come in handy to a hotel is by helping to manage a hotels reputation, something that can make or break a hotels success.
These are just a few of the ways a CRM can help out a hotel business specifically, there are many more and we encourage you to reach out to us with any questions you may have regarding how a CRM can help your business best.
Here we take a look at some of the available CRM tools on the market along with some techniques and best practices to help you make the most out of your CRM implementation and usage.
Some tools:
This CRM solution is an industry leader and for good reason, it has some of the most flexibility of any CRM on the market with many extensions and customizations available so that it can best fit any specific industry. This customization allows Dynamics 365 to better fill your business requirements and also helps it adapt to the changes that occur to the business over time. As the hotel industry has been rapidly changing recently due to the health crisis of 2020, this could be something very useful especially now to many business owners and managers. Dynamics 365 allows you to use it as a cloud-based software or not depending on your business needs.
Salesforce is a big player in the CRM market, it has lots of support available and many features that set it apart from other smaller CRM solutions. It is a cloud-based software allowing you to access your data from anywhere which can be of use to hotel managers on the go or with multiple locations in distant geographic areas.
Guestfolio by Cendyn
This CRM is made with usage by hotels specifically in mind and it mainly focuses on the marketing aspect of the business. It will help drive sales through guest intelligence and targeted marketing campaigns.
Techniques and best practices:
Do your research!
When looking to implement a CRM solution into your hotel business you want to make sure you have chosen the best one for your company. This will require that you do your research on what is available to you. We have outlined a few tools above, but there are many more that exist and it is important you familiarize yourself with some of the options.
Contact a software support and maintenance partner
To make the most out of your CRM software or any other software used, it can be beneficial to employee the assistance of a CRM/software support and maintenance partner. They will not only help you with the original deployment of the software, but with its continuous upkeep and management. This will ensure that you achieve the maximal results from your CRM/software usage.
Identify your needs and goals
Being aware of what you hotels business needs and goals are can help you find what software solution is best for you. Have a clear outline of what you require a software to do, or at the very least what problems you are undergoing in your business that you want a solution to.
Use multiple technologies
Don't just limit your business to only a CRM, there are many other software tools available for hotels to take advantage of such as hotel reputation managers, website chatbots, mobile apps that allow customers to book their stay and provide feedback and much more.
Integrate your technologies
With the previous point being said, a CRM should be integrated with other software you may be currently using in your hotel business. This will allow the software to access much more data and make more informed predictions and suggestions. It can also improve your usage of these other software's as it will indicate their effectiveness in terms of customers satisfaction with them.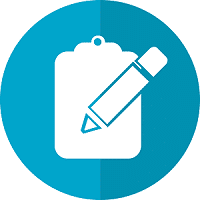 Do you want to implement a CRM system within your organization? Connect with our CRM Experts today!