Hotel's need for a proper CRM is as important as CRM's need in any customer-driven industry. Here we look into why that is. It is well-known customer satisfaction plays an extremely important role in any business. It is the customer's feedback about a product or service that determines its success and translates into profit for the company. This is especially true for service-based industries like hotels, tourism, or transport industries. All successful businesses in the world today thrive on customer relations rather than the quality of their services alone. It is crucial to identify, create, and maintain a dedicated customer base in today's competitive market.
Customer Relationship Management (CRM) not only builds a comprehensive database containing all information pertaining to the customers, but it also facilitates the company's long-term growth by forging strong ties with the customers. These customers become advocate for your business and in turn lead to more referrals.
Well build CRM processes can support the sales, marketing, and service departments within an industry and maximize its profit margins. It functions by associating with selected customers and providing them with an unparalleled experience both in terms of quality as well as the manner in which their needs are addressed. This customer-centric approach is of pioneer importance in the hotel industry as it attempts to retain customers and build a long-term partnership with them.

Customer Service in the Hotel Industry
It is not just the core customer services like pricing, quality, and delivery that matter; it is also the friendly approach, the prompt problem-solving, and the flexibility in options that make a big difference. It is this extended customer service that gives a company an edge over others as it increases the customer's perceived value towards its services.
This is essential in the hotel industry as it helps a company exceed its customers' expectations by enhancing the aesthetic value of its services and providing the opportunity to build effective interpersonal relations.
Advantages:
1. One-stop Database
A CRM Software contains all relevant data pertaining to its customers which are constantly updated to accommodate any changes. This facilitates for quick identification of data regarding the customer which aids in faster problem-solving.
2. Enhances Sales Productivity
Repetitive sales tasks like sending bulk e-mails and generating reports can be automated, thanks to CRM. The CRM mobile access allows sales teams in the hotel industry to have ready access to their customers' preferences which helps them to create more lucrative offers for their clients.
3. Customer Retention
While competition and product dissatisfaction account for only 9% and 14% of customer loss respectively, 69% of customers move away from one company to another due to the lack of personal bond with the company. As Rob Yanker of Mckinsey & Company puts it, "Winning back a lost customer can cost up to 50-100 times as much as keeping a current one satisfied."
Also, read: Top CRM models that take your customer relations to the next level
4. Winning Strategies
CRM employs strategies like cross selling that involves offering customers services that augment their original purchase and develop their interest in other products of the company. Offering upgrades or extra services, for example, sightseeing packages come under the category of upselling. CRM strategies also include benefits like a two-day all-inclusive package at a discounted rate for its loyal customers. All these schemes increase the company's sales while making the customers' purchase experience more meaningful.
5. Customization
A good CRM software allows the hotel industry to customize products according to the target audience. While for certain customers, value for money is the priority, for many others luxury and overall experience matter the most.
6. Increases Referrals
With its focus on customer satisfaction, CRM creates a good referral base as contented customers give favourable reviews which in turn solidifies the company's reputation.
7. Better Customer Support
CRM builds an effective customer support system that is fast and provides assistance to clients through phone, chat, e-mail and even in person.
CRM is not effective when used as a strategy or software; it needs to be adopted as a company philosophy for the best results.
Also, read: 9 signs Your Small Business Needs a CRM already
Different Options
Salesforce

:
Salesforce is among the market leaders in the CRM industry. Its integrated CRM platform gives all departments — including sales, marketing, service, and commerce a single, shared view of every customer. A per Salesforce "A hotel should be a home away from home. And CRM platforms give hotels the power to provide a comfortable, relaxing experience for every guest".
Dynamics 365

:
Dynamics 365 combines CRM and ERP into a unified interface which makes life easier for the hotel staff in managing the day-to-day activities of a hotel. A benefit to Dynamics 365 is it can be used as a cloud solution or not, depending on the needs of the user. It also includes sales, marketing, financials, project service automation, and customer service features which makes it ideal for use within the hotel industry.
Both Dynamics 365 and Salesforce are industry leaders in the CRM space and have a lot of flexibility for defining processes and practices as per individual hotel policies.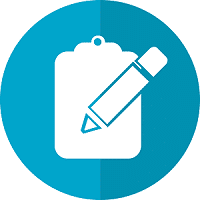 Do you want to implement a CRM system within your organization? Connect with our CRM Experts today!