CRM software is an essential component of any sales department—whether you are a start-up or a large corporation with multiple sales teams, having some type of CRM software is a tremendous help in keeping track of all your leads and clients. This is because customer data is still one of the most valuable commodities a company can have. 
A customer relationship management (CRM) solution helps businesses in gaining a better knowledge of their customers while handling a huge amount of data. However, to maximize the benefits of your CRM solution, it must be compatible with the other applications and tools that your company uses regularly.
Marketing, for example, is all about understanding your customers and their needs, then delivering products, services, content, and information that meets those requirements.
A CRM allows you to save data on thousands of contacts, allowing you to send the right products, services, and content to the right person at the right time. 
A business can provide more individualized attention and better strategize marketing by better understanding current and future customers.
However, recording, aggregating, and managing all this data is a major undertaking. That is why businesses frequently rely on integrated customer relationship management (CRM) solutions to centralize databases, other systems, and information streams. 
What is CRM Integration? 
CRM integration is the process of linking your company's apps and third-party solutions to your CRM system to combine their functions into a single platform. These can be apps for accounting, attribution, lead generation, sales, social networking, or any other form of tool. 
CRM integration provides numerous advantages for business success. You can easily manage your data and get a complete picture of your organization's state and processes.
You can manage the complete customer lifecycle in your CRM by integrating your apps. CRM integration also improves customer experience since unified CRM software can serve as a common center for all customer information, from the first point of contact to the most recent transaction. 
Also, read: How Construction, IT, and Manufacturing Industries can Capitalize on CRM?
How Can CRM Integrations Help Your Business?
A successful CRM system is supported by an intelligent integration framework. Smart Integration guarantees that the relevant data is available at the right time and allows for the automation of workflows and critical CRM operations across applications (ERP, phone systems, social media, reporting software, lead generation, mobile devices, calendars, and e-commerce systems, and more). 
You can collect data and set up automated CRM workflows to execute tasks with little employee input by integrating your apps into a CRM system. This increases both employee productivity and customer satisfaction. 
A simplified and consistent flow of information is what keeps the entire process going smoothly with happy and satisfied customers. The automation that a CRM integration brings to all business sectors is a huge opportunity. Using CRM integration for this purpose has the following main advantages: 
Better data 
Errors are less likely to occur
Efficient resource allocation 
Expand Your Market and Maximize Your Sales Efforts 
Automation Possibilities 
Increased Productivity 
Improved customer care 
Overall automation 
Reduced production costs 
A single source of all information 
Also, read: 12 CRM Analytics to Track in 2022 and beyond
Must-Have CRM Integrations for Every Business to level up its tech stack 
Let us look at some of the most powerful integrations that your company should connect with its CRM to improve its tech stack: 
Copy Infographic
1) Email Integration 
Email is a crucial tool for any marketing and sales strategy since it is a powerful communication channel and a superb tool for internal communication inside an organization.
Integrating your email programs, such as Gmail or Outlook, and the CRM platform provides you with a centralized location to manage your communication, as well as the ability to send work-related emails right from your CRM. 
This way, no matter where you work, you can maintain vital customer information at your fingertips.
As a result, several CRM solutions integrate with Google and Outlook to allow seamless sync of your inbox, calendar, email capabilities, and contact access.
You will also get plenty of other benefits like -Automation, Quick access, and Seamless tracking. 
2) ERP integrations 
Accounting, financial, human resources, and other data are all included in enterprise resource planning (ERP). Connecting ERP technologies to CRM allows accountants, sales reps, supply chain managers, and personnel in other departments to have immediate access to data. 
When you have different databases for CRM and ERP, you face the risk of encountering the same data points. However, after integration, the two systems automatically share data, so you never have to deal with duplicated (or incorrect) data.
Customers will have a better shopping experience as a result, and you will be able to make internal decisions more effectively. 
Also, read: CRM Artificial Intelligence – What is it and how can it benefit your business?
3) Calendar Integration 
It is great to get leads into the sales pipeline. However, this is just the first step. Once you have the contact information of customers, you can begin determining who is qualified.
This is where calendar integration comes into play. Over 70% of people use a digital calendar as their major time management tool. 
If you have not integrated your CRM, you are managing various calendars from different email accounts or using the paper calendar.
Also, if your sales team schedules sales meetings or meet with clients frequently, integrating the calendar with CRM capabilities such as allowing contacts to reserve time slots, video conferencing tools, and interaction with communication apps can make their lives so much easier. 
4) Marketing automation tools 
Using CRM and marketing automation technologies together to customize your messaging from the start will help you target your audience and ensure lead conversion.
Marketing integrations automate a variety of related operations. You can target clients through many channels at the same time, such as email, social media, your website, and others, all from a single application. 
You can design and implement marketing plans in collaboration with your teammates using tools like Marketo, ActiveCampaign, and HubSpot Marketing Hub. You can also examine and enhance your plan by tracking the progress of all campaigns and each customer. 
Also, read: How Can CRM Software Help You Align Sales and Marketing?
 5) Lead forms and identical data integrations 
Integrating the CRM software enables the creation of a streamlined procedure for logging data into the system. Instead of manually building and filling out customer surveys and lead forms, software like Survey Monkey and Typeform can help in automating the process.
To minimize time, the software provides access to numerous templates and ready-to-send forms. You can also customize the forms to match the requirements of your business. 
6) Internal communication tools 
A well-established communication channel can lead to proper team coordination and timely updates; therefore, it is important to make interactions simple and accessible.
Integrating Slack, Microsoft Teams or other services for conversation and file sharing also works. Connecting your messengers to your CRM allows any team member to see incoming messages and contact colleagues without navigating between apps.
This integration also allows for the direct storage of files in the CRM for quick access by all team members.  
7) Google Analytics and other tracking tools 
Data tracking is considered an essential part of successful marketing. When you know how well your efforts are performing, you can make more informed decisions to increase sales.
By integrating tools such as Segment or Google Insights into your CRM, you can access metrics in the same window, generate and see reports directly in the system, and share the analytics with your team within no time. 
8) Webchat and Chatbots 
Chatbots can be used to provide scripted responses to some of your most frequently asked questions, and they can even be programmed to arrange meetings between clients and reps! Integrate your chatbot into your CRM to bring those leads into your CRM and arrange those meetings. 
If your customers have more complicated questions, your sales reps can be on hand to provide the answers they need. This technique can be used to add them to your database and capture specific customer information in your CRM based on your engagement with them. 
Also, read: CRM and Marketing Automation for Small Businesses: Benefits and Implementation
Conclusion 
Integrating your CRM software with different apps is the secret to greater sales team productivity and profitable elements of your growing organization. The more systems you integrate with your CRM, the less manual work you will have to do. Furthermore, you will improve access for those who need to utilize data, acquire key insights, increase efficiency through automation, and manage your customer relationships more efficiently. 
However, any integration you implement will be only as good as your CRM. Get the proper system to ensure you have a solid foundation. Check out the best CRM consultation services to make a faster, more informed selection that ensures you get the best CRM for your business requirements. 
FAQs (Frequently Asked Questions) 
1) What exactly does CRM integration mean for customers?
Customers will certainly benefit from improved timeliness of a business's messages when CRM integration is used effectively, but the biggest change they will notice is a business's expanded capacity for personalization.
Because CRM systems are so proficient at evaluating customer trends with so much customer data from so many different sources, they enable a business to customize more of its communication to the client—and to customize that communication more precisely.  
2) Can CRM systems integrate with social media?  
CRM integration with social media is becoming an increasingly significant part of customer relationship management. There are numerous social media management and automation products that work well with CRM systems.  
3) How Do You Integrate Apps?
The application programming interface is one of the simplest and most widely used integration approaches (API). Each application that your business utilizes keeps data in its language, and an API acts as a translator. Most CRM platforms use this modular approach for integration with third-party applications.  
4) What is some CRM integration challenges?
CRM allows a company to gain a competitive advantage by improving sales income and adapting to an ever-changing business ecosystem. However, there are different problems to consider while integrating CRM systems. Here are some challenges we need to address:  
i) Problems with Compatibility  
Your CRM and other systems may store data in a different format, like names or dates.  
ii) Issues with planning and implementation  
Integrations necessitate a significant amount of back-end work. As a result, it is always an innovative idea to have a backup of your data and to have a disaster recovery plan. 
iii) API Barriers  
APIs (Application Programming Interfaces) are a wonderful method to connect to software, but they may not always allow comprehensive integration.  
iv) Inadequate technical knowledge to carry out an effective integration  
Most businesses lack the technical competence required to integrate third-party software into their CRM.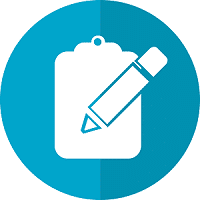 Do you want to implement a CRM system within your organization? Connect with our CRM Experts today!