Recently, there has been an argument about the new Champion of functional test automation tools. Some say it's Cypress.io. because is interactive, fast, reliable and the greatest.
This argument leads us to the big question, "has Cypress successfully dethroned Selenium WebDriver?" Selenium which is currently the king of web automation and testing framework has been known by many individuals for a while now. While its presumed usurper, which is still young, is growing at an incredibly fast rate.
Introduction to Selenium and Cypress
To begin with, let's give an accurate definition of these two solutions are and what they offer to their users before we go over the comparison.
Read here in detail: What is Selenium? Getting started with Selenium Automation Testing
What Selenium Automates
Selenium is a test automation tool that allows developers to automate web browser testing.
The Selenium WebDriver protocol allows developers to send commands in diverse development languages such as Java, JavaScript, C#, Python, etc.
Right from the test environment (IDEs) to a desktop browser of your choice such as chrome, Firefox, Edge, Safari.
All the browsers have their unique Web Driver that is a reliance for the test to be able to accurately communicate and carry out the needed actions such as click, swipe, assert, etc.
As the leading solution, Selenium acts as a platform to standard test frameworks like Protractor, WebDriverIO, etc., and also mobile app testing frameworks such as Appium.
Having a view of the market trends based on adoption and downloads, it is discovered that Selenium is a major enabler for browser test automation.
The growth in the adoption of Cypress that has passed WebDriverIO in the number of downloads, which is so visible for everyone to see.
Also Read: Is Artificial Intelligence Development Expensive?
What Cypress Automates
Cypress is a JavaScript test automation solution for web applications. It allows teams to develop web test automation scripts.
The aim of this to enable frontend developers and test automation engineers to write web tests in the de-solution is to allow facto web language which is JavaScript.
Cypress also supports the Mocha test framework. So that the main technologies in which you would develop in your web test automation are Java Script.
Differences between Cypress and Selenium
In terms of Speed
This in-browser execution is based on the speed of Cypress testing. With Cypress, you have just a process: which is the browser itself. With Cypress, your test code is running together with your application code.
So, an automation command such as clicking a button doesn't send the command to the browser as WebDriver does via out-of-process communication. Rather, Cypress makes use of DOM events to send a click command to the button within a short time.
And while WebDriver's out of process automation includes asynchronous communication, Cypress' automation commands are mainly synchronous and in-memory. And it generates extraordinary fast tests.
We know that speed is the major reason that frontend developers are totally in love with Cypress. WebDriver, at least perception-wise, wasn't able to give them the speed that they required.
Frontend developers want to run their tests always, and they can't afford the expense of a suite that takes about ten minutes to run. They desire to run their suite, and they require it to run in a minute or two, and nothing more.
Is the speed difference significant based on the claims of Cypress' documentation claims? Based on the research carried out, the answer is Yes.
Although we are not convinced that the difference is worth the other benefits WebDriver has.  You can try it yourself, by carrying out some little research and experiments.
Being Mocha!
Cypress doesn't only restrict you in the language you can write, but also restricts the type of testing framework you can use. 
Mocha is the testing framework on which you write your tests with a testing framework's role in JavaScript similar to the role Junit has in Java, or NUnit in C#. You won't be able to write your tests in another JavaScript framework, like Jest or Tape.
Selenium WebDriver, however, doesn't enforce a testing framework on you. Besides, you don't even have to make use of a testing framework.
You can write a common program that is not a test, a program that just moves the browser.
Lots of projects make use of WebDriver like that, for example, to crawl web pages and collect information.
But Cypress made a decision early enough that it is devoted to the task of writing frontend tests. Also, it can only be utilized within a testing framework, and the testing framework MUST be Mocha.
Bizarre Execution Model
We fully understand that the subheading for this section is weird. But that's the truth!
Cypress's execution model is indeed bizarre!  Whenever you call `cy.click` or `cy.navigate` or `cy.type`, you're not executing that command.
You're only recording what you want to carry out when Cypress does run the test. The test doesn't run inside the `it` function.
It runs after the `it` function ends, which is based on the commands you've recorded. `cy.nagivate/click/type` don't execute, but it rather records, to be replayed later.
What is the practical repercussion of that decision for the developer? If you want to execute your code based on the value on the page, you won't be able to.
Therefore, Cypress doesn't follow a common execution model, as WebDriver does.
Built-In Server Mocking!
However, there is another major reason why Cypress is known as faster. Remember that Cypress is only meant for frontend developers.
Let us also have it in mind that frontend developers don't make use of the real backend most times, but they rather mock the XML HTTP requests to the server.
This act makes for extraordinarily fast tests, on the order of seconds, irrespective of what you use, either Cypress or Selenium WebDriver.
Cypress comprehends that and has built-in functions for mocking server responses, functions that are important for their targeted audience: frontend developers.
But Selenium WebDriver doesn't have the functions for that. And to accurately mock server responses, a WebDriver test would have to run a mock server that returns the correct responses.
While possible, it is a slower and much less easy option: a fast and in-memory function for mocking will perform better than a slow out of process one every time.
Also, read: Python vs .Net – Know what's right for your business app and why?
Conclusion
As you can see, based on the information above, both tools, Cypress and Selenium Web Driver looks, are quite similar. But there are lots of differences between the two tools.
The major reason for the differences, in my opinion, generates from the different requirements from the two tools:
Selenium was developed as a multi-language, cross-browser tool, which suits many purposes, not only testing.
Cypress, on the other hand, was developed for one thing, which is executing frontend developers tests consistently and within a short time.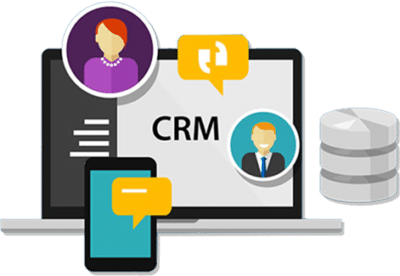 With automated testing tools like selenium, You can increase the effectiveness, efficiency and test coverage of your software application. Cynoteck technology help organizations deliver batter quality software/applications by using automated testing tools. get in touch with us for any assistance.