Are there cheap Artificial Intelligence (AI) examples? Well, the answer is not far-fetched. Today, the growth of technology is increasing at an exponential rate, bringing numerous possibilities and opportunities with it. Artificial intelligence has featured the latest hype all over the world. From Sci-fi fans looking for a toy to sales agents looking to scale their businesses, everyone seems to be on their toes.
The advantages promised by AI are sure to bring life-changing consequences. Tasks that are previously time-consuming would be easily completed with AI capabilities. With machine learning, AI would continue to increase the accuracy and quality of results. Artificial intelligence will be able to develop effective business models, test abstract designs while reducing labour costs.
Already AI systems have been designed for various industries in the economic world. These AIs have been used to streamline business processes, eliminate wastage, improve employees' productivity, optimize communication channels, and manage customer contacts.
The efficiency of AIs has promoted large corporations to integrate their business to take advantage of these opportunities. Small business owners, on the other hand, have been stifled due to the expenses involved.
So, the question pops up: how expensive is AI? The short answer is: quite expensive. Depending on what you want, the cost of developing an AI system is more than it is to get it from a third-party but you will get a unique, personal system suited to your tastes.
The cost of developing an AI system used to be even more overwhelming, with prices and resource requirements that were only available to corporations and large institutions. Now it's not, although it still cost a heavy amount.
Also, Read: A quick intro to Artificial Intelligence (A.I.) & Its Components
Let's examine some factors that will determine Artificial Intelligence Development costs.
Available Data
All the potentials available in an AI system are based on and dependent on the machine learning feature. With machine learning an AI system can develop models that were previously absent, adding new functionality to itself and accuracy to former ones.
Machine learning can only be possible with large amounts of relevant data. When this is not available it is impossible to develop a proper model. The costs would increase to source data from external sources or by using data augmentation methods to increase the size of the data set.
Data Format
To be effective, data used for machine learning should be properly organized in the right format and data bank. Having structured data is much easier and cheaper to work with. When it is not stored properly, it will require a lot of conversions, organizing, and structuring. An unstructured data makes it impossible to detect or manage missing data, outliers, errors and such. Since most company data are either unstructured or semi-structured, they would need to spend more.
Copy Infographic
Algorithm Tuning
An algorithm is a mathematical code that determines the abilities of your AI. The better the algorithm, the more efficient and accurate the results would be. Many times an algorithm would continually need to be fine-tuned and modified to increase its efficiency.
In conclusion, developing AI and machine learning is not as expensive as it used to be. There are now fee companies dedicated to developing AIs and ML systems for businesses. On estimation, the price should be between $100,000 – $300,000. This is affected by the complexity, size, and customer requirements.
Also, Read: Artificial Intelligence in Healthcare: The best way to beat the competition in 2020
Conclusion
With the availability of opensource and low-cost intelligent systems like Microsoft Azure AI and Google AI, the cost of building a system has gone down significantly. Many AI systems like Chat Bots are easy to implement for simple scenarios and do not require Data Scientists to implement them.
AI is here to stay and make life easier for everyone. With the amount of research being put into developing AI systems by big Software giants, the future of AI looks promising. We are already seeing AI being adapted in popular Business Applications like CRM and ERP's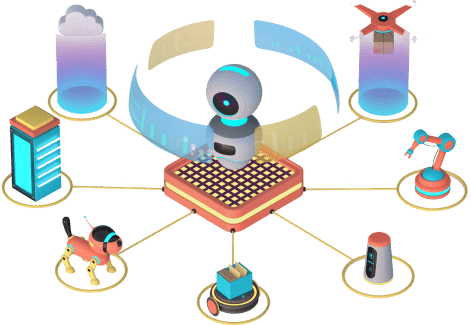 Planning to Leverage AI for your business? We provide AI Consulting to help organization implement this technology. Connect with our team to learn more.