When businesses invest in a CRM system, they've already taken a step forward in the right direction with regard to generating leads and boosting sales. But, here's the thing – CRM systems are just like any other tool; they're only as effective as the people using them.
This is an all too common scenario. The business invests in a CRM system and a few months down the line, they don't see the returns that they once expected to see. More interestingly, most businesses are unable to figure out what went wrong and where it went wrong.
Here are 10 signs your CRM system needs an overhaul.
The Real Problem
The actual issue rarely rests with the CRM system. Of course, we aren't saying all CRM systems are perfect, but, the truth is, most of them are fairly effective. More often than not, it's the people behind the system who seem to get things wrong.
Now, each business relies on a different approach, but, there are a few key indicators that can tell when and if something is going wrong with your process.
Ressource Consumption
If your CRM is using up more resources than its providing, it's time to have another look at your technology. Is the software you're using really the correct one for your needs? In order to answer this question you will need to be aware of what exactly your needs are. They may have changed from when you originally implemented the CRM.
Overdue Tasks
Are there tasks still left incomplete? If there are, this isn't anywhere near a good thing or even something that can be ignored. Every task that isn't complete is a missed opportunity; an opportunity that could have very well brought you closer to the customer. To put it simply, it could have been that sale you were looking for.
So, make sure you take the time to go through these overdue tasks. It's extremely important that you do this because overdue tasks are a sign of a process that's got problems. When there are too many overdue tasks, it could simply mean that things are just too complicated. So, a review might help you identify what's making things complicated and clear the bottleneck.
Copy Infographic
Data Entry
Another area you need to focus on is date entry i.e. how is customer data being entered into the system. A very wrong assumption that businesses often make is that if there's no data in the system, the interaction did not take place.
This is often noticed with inbound calls. Customers make calls for all kinds of reasons. Maybe they just have a few questions. Often, in such scenarios, the salesperson or customer service representative simply answers the queries and hangs up. They rarely make the effort to collect the customer's details or log the conversation into the system.
This is critical information and without any info to rely on, the business misses out on being able to engage with the customer in the future. Instead, it has to go back to square one and market itself to the same customer all over again.
So, as you can see, it's important to log in every interaction and enter every bit of data that is relevant. Otherwise, you're just indulging in unnecessary expenditures. Nobody can actually remember every interaction that takes place.
So, don't expect them to be transparent with the rest of the business. Data needs to be logged and entered into the system. Every bit of it and that's final. If you have employees that aren't doing this, they are a liability.
They are damaging the process and an intervention is necessary. They need to be reminded of the importance of logging interactions and collecting data.
Time Consumption
If you and your team are spending more time manually working with the CRM just to make it run and do its job, then you know you have an issue. This may not be entirely the fault of the CRM, but it could mean you should try contacting a CRM support specialist to see if they can provide you with the help that you need.
Interface Problems
Your team may be having difficulty with the interface of the CRM. This can happen when the team is adapted to the CRM software for many years, but times have changed and the usability of the CRM is no longer as good. If this is the case then it is time for a CRM overhaul and it is a good idea to start looking into other CRM solutions that can be used more efficiently.
Slow
A slow CRM can indicate many problems, such as an out of date CRM or a CRM that just can't keep up with the scaling up of your business. Consider both of these situations to decide which one is causing your problem as this will determine if you need help changing your CRMs functionality or if you need a new one entirely.
Poor Support
Usually when you purchase a CRM the company will offer some sort of support to help you integrate your solution into your business. It can be the case that you do not receive the help you need from the vendor of the CRM, in this case it is wise to reach out to a 3rd party CRM specialist and get their advice on your situation.
Salespeople Do All the Work
If your sales team is working harder than they should in ways that the CRM should support them, you should consider a CRM overhaul. You can assess if this is the situation you are in by reading up on the functionality of other CRMs for sales teams and comparing that to yours. One thing to keep in mind while doing this is the price you paid for your CRM. It is not always the case but, cheaper software will most likely have less functionality. Perhaps while doing this research you will see a CRM more suited to your sales needs. If you need help switching CRMs don't hesitate to reach out to CRM support and maintenance teams.
CRM is Profitable
Stop blaming the CRM system before you actually find out what's going on. As we stated earlier, it's likelier that the users are getting it wrong. So, take the time to review your process and identify issues.
CRM systems and the respective processes they facilitate need to be checked, corrected and updated time and again. It's the only way you'll meet your goals.
Sources:
https://epodcastnetwork.com/crm-damage-control-10-redflags-your-customer-relations-management-system-needs-replacement/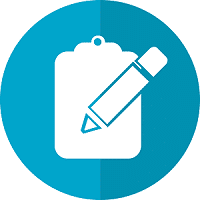 Do you want to implement a CRM system within your organization? Connect with our CRM Experts today!