Welcome to the new year. In line with the trends from the previous year, technology has continued to transform every aspect of our social and economic life. Every modern-day sees the development of a new technological innovation or a creative application of current technological tools already available. All these improvements in ability and potential make new levels and goals achievable. This is good news, especially for small and medium businesses (SMBs), who struggle to survive and grow in an already brutal and competitive economic platform.
SMBs have to compete with the regular vagaries and uncertainties that are inherent in the business world. Also, there is the strength of already established giants that have numerous advantages over SMBs. Corporate giants have superior knowledge and experience of the market sector, better financial standing, a larger share of the market, and enhanced productive and publicity. The only advantages that SMBs can claim are their inherent uniqueness and the ability to make quick decisions without the hinderance of bureaucracy.
Customer relationship management (CRM) continues to be the latest technology that has revolutionized the business world. The tools and solutions provided by CRM software have been repeatedly tested with consistent results on SMBs. Affordability and availability of these resources have ensured that for small investments of resources and time, SMBs can take advantage of the innovative solutions that CRM software offers. Still, it is one thing to pick up a tool, and it is another to know how to use it well
Integrating a CRM into your business transaction is a critical choice, but it can lead a business down the road of disappointment if not correctly executed. The process of choosing a specific type and brand of CRM must be governed by information and insight. This is the first to CRM strategy success.
Below is an outline for a successful CRM strategy, one that works well for SMBs.
It's all about Information
As earlier mentioned, SMB has a faster decision-making system and can adapt quickly to changing factors in the environment. To effect a robust and accurate decision, you need to be empowered by relevant and accurate information on the subject. Your CRM will provide you with the right tools to take advantage of this system.
Through active monitoring tools, data sharing, and live communication channels, you and your management team will always be alert to the changes that occur in your market niche and environment. This enhanced awareness will enable your reactive startup to take advantage of opportunities as they expose themselves and also minimize losses during an unforeseen accident.
With access to predictive analytics and financial forecasts, you can also enhance your startup's ability to prepare for uncertainties. Predictive analytics can help your business detect trends that reoccur in the market, plan for them, and successfully exploit them to the fullest once they occur.
Leverage Successful Marketing Campaigns
The success and survival of every business are dependent on its ability to reach new customers. Companies that are looking to scale up, and maybe go international, all have to identify methods of getting additional clients and increasing the customer base. More customers mean more sales and more revenue for the company.
Additionally, at a higher customer base, the marginal profits continue to increase, the economy of scale continues to lower production cost per unit, and your business gets a more respects status. All these benefits are dependent on the success of your marketing campaigns. Therefore, your CRM strategy must contain a section for designing and executing regular marketing campaigns. The campaigns could be for new products or services, for special events and programs, or as a rebranding stunt.
CRM software provides you with all the needed tools to make this possible with less time and resources required to be invested. Many businesses have taken their campaigns online to leverage the more comprehensive coverage and low cash requirement provided by social media platforms, and since then the CRM-backed startups have recorded the highest success.
Copy Infographic
Raise the Bar
In a rapidly changing world, the most dangerous place to be in, is a comfort zone. Severe competition between business entities means that everyone is continuously engineering new methods to increase productivity and profitability. Each company continues to target the marker share and niche that is controlled by its neighbors. The moment you begin to rest on your oars or get satisfied with the position that you have attained, you risk losing it all to another upstart. That is why even large corporations develop new products and market old products. The rule is to grow or die.
Therefore, your CRM strategy must take this into account. Task automation tools, schedule optimizer, task designation, advanced search tools, centralized database. All these tools and features can be used to improve your business processes continually. Identify redundancies in your current system and determine ways to improve them. Eliminate errors, standardize data collection and management procedures, and increase access to relevant information. Each step you take is to make you better.
Look Out for Add-ons and Integrations
Most CRMs come with basic packages that host the bare minimum features to retain the name CRM. If you are serious about business like I know you are, this won't be enough. For two reasons, first, the generic product is available to everyone and hence offers no unique advantage to your business. Secondly, as an SMB, you don't have the financial freedom to buy what you don't need (which is not a prudent move anyway).
An add-on is an extra module that can be fixed to the CRM core to provide it with additional features and functionality. By picking the right combination of add-ons, you can develop a unique system that contains all the functionality or the least pay. Also, third-party integrations such as to Twitter, Office360, and Sharebox.
Communication is Everything
Finally, if you are hoping to scale your business, then you should expect to have different departments working together on a single project. You would also have to depend on the cooperation between suppliers, transporters, salesmen, etc. The transfer of relevant information between these groups is required to ensure effectiveness and success in every project. Communication, whether by text, calls, or file transfer, will equip every one of your teams and ensure they exploit their autonomy and mobility.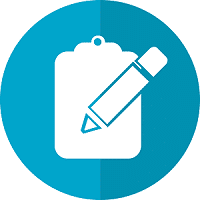 Do you want to implement a CRM system within your organization? Connect with our CRM Experts today!