Customer Relationship Management or CRM is a function that cannot be compromised on, especially in today's customer-centric business landscape. However, interestingly, CRM execution is where most organizations seem to have a problem.
In fact, many of them opt to choose outdated customer management strategies over the successful implementation of a CRM solution. But, CRM solutions are the future and they offer a range of benefits that no "old-school" customer management strategy can provide.
But, once again, proper execution is what ensures these benefits. If that doesn't happen, there's point in having even the best and most effective CRM solution out there.
If your organization is on the verge of a CRM execution in the future, here are a few key considerations you need to make in order to ensure things go smoothly.
Copy Infographic
Establish Clear Outcomes
A major complaint among many businesses that utilize CRM solutions is that they rarely witness positive outcomes, despite having used the solution for a considerable period of time. So, they instantly decided that something must be wrong with their respective CRM solutions.
However, that's rarely the case. Failure to achieve an intended outcome happens when there is a problem with the documentation. CRM solutions are responsible for helping your organization follow through with each and every engagement.
So, the best way to overcome this challenge is by simply taking a good look at the dashboard and observing how communications, procedures, and engagements have improved since the solution was implemented.
Detailed Proceeding
CRM execution can seem like you're being forced to use up the time that your business agents would make better use of. It's possible to develop the idea that your employees are going to have to shift between multiple applications in order to seek and embed data or track procedures.
On the contrary, CRM solutions are developed to allow the integration of all the solutions you're likely to have used in the past. This could include everything from Excel to Outlook. CRM solutions allow your employees to engage while working on an excel spreadsheet. For example, you can import a spreadsheet into the CRM system, which will end the need to update each record individually.
Information Use
CRM solutions generate an infinite amount of data and determining how to use all that data is another challenge. Plus, you may not have the data analytics capabilities to make use of the data. However, CRM solutions come with integrated analytics features that can provide you with key insights after breaking down the data.
These insights are used by the CRM solution to encourage your business into making informed decisions.
In other words, you have the power to scale up your sales figures and create a forecast of revenues in the near or far future. Comprehensive CRM solutions don't just stop with relationship management. They offer enterprise-level resource planning functions.
Collaboration
Another major challenge is that a lot of larger organizations find that their connected businesses aren't utilizing the CRM solution. This naturally brings up the question of "what's the point if sales personnel can't have information when it's needed?"
Well, that question isn't a logical considering that comprehensive CRM solutions overcome the collaboration challenge by providing virtual access via smart devices.
Fear of Being Analyzed
Sales personnel tend to fear CRM solution because they assume they're being analyzed. However, CRM's primary objective is to make customer data accessible round the clock, which enables better decision making. CRM isn't a tool to be misused and the onus falls on managers and sales teams to make sure this is remembered.
So, If If your organization is on the verge of a CRM execution in the future, Our Article "CRM Execution: Key Considerations to be Made" Guide you to ensure things go smoothly.
So if your organization is planning to implement Dynamics CRM/365 in the future and facing any difficulties in Executing CRM System than get in touch with us. We are one of the leading CRM Consulting company, providing comprehensive Dynamics CRM and Salesforce consulting services.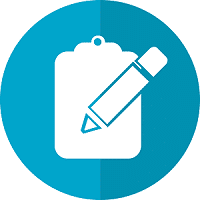 Do you want to implement a CRM system within your organization? Connect with our CRM Experts today!