If you've decided to find an offshore development team for your software development project, you can potentially save a lot of money and receive quality code. Tons of established businesses and startups opt for remote developers instead of in-house teams.
However, in order to make sure you get quality work delivered by a scrupulous team, you need to vet your contractors properly.
There are several non-obvious tips that help you find a reliable offshore developer team. 
First and foremost, where you are looking for your developers matters. Make sure you are getting third-party reviews on your prospective developers and double-check the company's track record. 
Most software developers have an extensive portfolio they are always happy to showcase – so ask for their past projects. Be specific and ask for projects of similar scopes and from the same industry. Chances are your developers will present you with a case where they've done something similar to what you need done.
Also, read: 3 Cases When Offshore Software Product Development is NOT for You
How to find the Offshore development team
There are several ways to find an offshore development team in 2022. Here's some of the main ones: 
1) Tech company directories
Sites like Clutch, G2, Upcity, ITFirms, Goodfirms – all these directories are amazing at putting together software development contractors for you.
While searching you can drill down the specific expertise areas and get the company that does specifically what you need.
A great advantage of these directory sites is that most of them take reviews seriously and verify them by phone. While checking the background projects of your potential partner look for verified reviews.
On the flipside, some of the software development companies do not invest time into promotion of their Clutch.co listings, just because they get enough referral business. Learn to see the difference between that and a generally low-value company.
2) Freelance websites 
Sites like Upwork will always have their share of software development customers. 
Whenever businesses need a smaller project completed or feel like their budget is too limited for a development agency, they tend to look at freelancer sites.
The problem with freelancers is, however, that you will either have to work with middlemen like Toptal, which will ultimately increase the costs, or you will have to sacrifice security and reliability – freelancers go MIA way more often that anyone wants to admit.
Besides, not every business can evaluate their project scope correctly. What seems to be a small project may require serious groundwork procedures like code optimization or refactoring.
Copy Infographic
3) Work with development agencies directly
In 2022 your best bet is to still find an offshore development center that will serve all your tech needs. 
An offshore developer team needs to be manageable and communicative. The best development agencies in the business have streamlined their processes to be clear and transparent – and you have a single point of contact that is reliable for all your project milestones. 
Also, read: The guide to offshore software development rates
4) LinkedIn, GitHub, Twitter 
These websites are not the main platforms to look for offshore developer's teams, but they can be a great help. While selecting a development company make sure to find some of their employees and check their social activities. 
It's always a great sign when the CTO and a couple of employees (e.g., tech leads) are actively contributing or used to contribute to open-source projects, blog about tech issues, and are generally active. 
Software development is not a static field, and companies that stagnate in the old knowledge are never the best options. Look for active and curious dev teams.
5) Evaluate properly 
While getting development quotes from several agencies, make sure you're all evaluating your project scope correctly.
So many developers are using bait & switch tactics telling you the project will take X money and time, only later to re-evaluate it and insist on 5X.
To avoid such situations please consider getting third-party evaluations – naturally you'll have to invest in those, but that will keep them unbiased.
Also, read: Working with an offshore development center? Here's a security checklist for you
Faq's
What is Offshore Development Center (ODC)?
ODC stands for Offshore Development Center is a term used in the IT industry.
An offshore development centre is a large, integrated, and dedicated offshore team that works to support a company in another country. It is a branch or subsidiary of a company that already exists in another country.
ODC is primarily used for offshore software development, testing, and deployment. It is a newer type of business model.
What Is the Difference Between Onshore and Offshore?
Onshore business activity occurs in your home country, whether it is running a company or holding assets and investments. Going offshore, on the other hand, means that these activities are carried out in a different country, location, or jurisdiction.
Why do businesses hire people from other countries?
Maintain Low Costs: In general, hiring offshore results in cost savings. This is not due to a decrease in quality, but rather to the elimination of logistics and administration costs, such as onboarding processes, benefit packages, equipment costs, and training programs.
Are you considering a partnership with an offshore dev team? Reach out to us and let us evaluate their quote within one working day!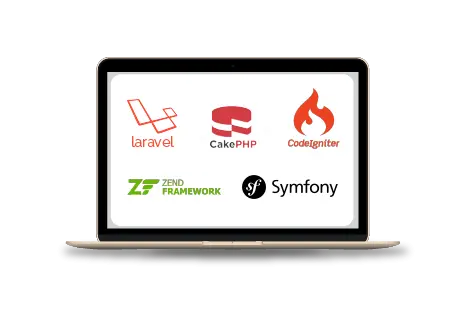 If you want to lower your development cost and improve your software quality than start your Offshore Development Center at Cynoteck.