Microsoft merged the modules of two of its most successful applications: ERP (Enterprise Resource Planning) and CRM (Customer Relationship Management), along with some other similar applications and AI-based tools to build Microsoft Dynamics 365. MS Dynamics 365 is defined as a one-stop solution for business entities to manage a huge enterprise with the capability to pick a component from multiple choices like Customer Service, Finance, Operations, Customer Insights, Marketing, Retail, or Sales, and build a comprehensive application suite as per their business necessities. All these elements are seamlessly integrated including other productivity tools/applications, to ultimately help organizations make improved, more responsive, and smart decisions.
The introduction of every major release for Microsoft Dynamics 365 brings new and relevant functionality to organizations. Every time a new release arrives, QA teams need to evaluate its influence on customized Dynamics 365 applications. Testers need to check that existing data and test cases align with the updated system before they manually update and re-execute the test suite. An accurate and reactive strategy to Dynamics 365 testing is required.
Microsoft Dynamics CRM is a complete–scaled customer relationship management system and one of Microsoft's proud flagship products. It can be easily endorsed with different wings like operations, marketing, and sales that will provide a discernibility in terms of both the customer base and the sales funnel. It was all possible as the structure gathered the serviceable, associated, and logical features, all together with the devoted dashboards and flexible user privileges.
Also, read: Microsoft Dynamics 365 Sales Insights add-on & How to Configure
A large number of business-based critical issues can be resolved with this product from Microsoft for the companies like B2B or B2C and also their relationship with customers can be improved efficiently at each of the lifecycle stages. Below are a few such concerns:
i) Designing a unified customer base including complete data based on the requirement gathering sessions.
ii) Regulating customer service and marketing.
iii) Sales updates with customer records and data.
iv) Data audit and outline.
Since the core functionality of the Dynamics CRM platform is customizable, out-of-the-box, and expandable, it is easy to modify to various requirements. Carrying so many features, it still needs aid from CRM consultants who are customization experts and helps to develop a relevant, flexible, and user-compatible system that's designed specifically for keeping the focus on business requirements.
In other words, the approach of customization consists of different steps like the expansion of administration module with new entities, development of required forms and views and their modifications, workflow setup of each entity, system function expansion using CRM plugins, or development of entirely new ones or the integration with several sub-systems.
In a nutshell, you can customize your CRM by developing the following:
i) Entities, attributes, views, forms, basic functions.
ii) Plugins, business process flows.
Also, read: Adobe Sign for Microsoft Dynamics 365 CRM integration Guide
Points to know before performing CRM Testing:
The typical OOB Dynamics CRM functionality comes in 24 languages, which untangle localization testing significantly which means that only newly implemented or configured development needs to clear localization testing when customizing the system.
QA engineer generally tests forms and views, customized entities/ modules or fields, and ensure how accurately current flow or functionality has been developed in localization testing irrespective of basic and customized. At this level, the overall testing cycle will be defined by the results that were received.
Please do not forget that in a customized CRM, a major portion of functionality is supposed to come pre – examined which means that you will have to test the newly implemented and customized/ modified deployment that generally is performed for entities, fields, and attributes.
Many times, it is not required to certify new fields as the control component holds the standard features as per the data type.
As we have mentioned earlier that localization testing is very important to ensure the quality of the product, but it is not the only approach that is necessary. The functional testing and GUI testing are equally important to ensure the level of accuracy in the design built and the validation of the proper functional flow throughout its life cycle.
The testing protocols will remain the same for the newly developed processes and flows as they were for the customized functionalities and processes. All the entities either forms, windows, or control elements, and other key items that were developed individually and appended to the CRM via any plugins or a JS are necessary to check and tested on a full scale, or all the hard work that has been put into the customization of your CRM will not bring the expected value to you and your organization.
Also, read: Which Microsoft Dynamics 365 Solution will Best Serve Your Business?
Advantages of Using Dynamics 365:
There are many CRM products out there – hence how do you identify whether Dynamics 365 is the most appropriate move over competing products. To help you get a clearer understanding of the same, here are some of the top benefits of using MS Dynamics 365:
Copy Infographic
1) MS Dynamics 365 is easy to use and deploy.
2) Dynamics 365 fully integrates with other Microsoft products.
3) Decreased Sales Cycle – Dynamics 365 provides sales teams access to a wealth of insightful customer data.
4) Customizable – Dynamics 365 highlights a variety of modules and in-built workflow tools that you can utilize to automate tasks across marketing, sales, customer service, project service, and field service.
5) Improved Customer Service Experience – Dynamics 365 gathers large amounts of relevant data about each customer, websites they visit, how they interact with brands, and more
6) Scalability – Dynamics 365 can simply scale up or down depending on your current budget, team size, and workload.
7) Enhanced Productivity – Your employees can access any kind of data that they want with Dynamics 365, to work more efficiently and cut downtime searching for information.
Also, read: How to connect WooCommerce with Dynamics 365 Business Central
Conclusion:
Test automation plays a significant role in delivering instant results for QA while adhering to the most reliable testing practices and guidelines. But, these guidelines may differ as per the technology used, the type of application, and tools implemented for automation. Some applications like Dynamics 365 need tremendous energy and effort to strategize their automation. However, if you have planned things well in advance, it can help you save a lot of effort, thereby expediting ease of automation. It also decreases the maintenance work and makes these scripts useful for the long run with minimum changes.
Often a seamless functioning CRM lays the foundation of a triumphant business and yet to grow it even further, purchasing the products that are not designed or made to order but taken from existing stock or supplies can put a limit to the idea. To confirm that system fulfils all the requirements, the solution is to customize the CRM program rapidly and MS Dynamics 365 is not untouched by the fashion.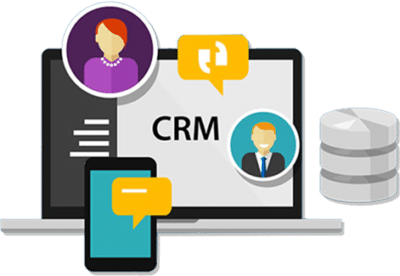 Cynoteck Technology is a leading expert on Microsoft Dynamics 365 and we provide an array of Dynamics 365 Consulting Services to all size of businesses. Get in touch with us for latest updates on Dynamics 365.